FAQ
Here are the most frequently asked questions summarised by category.
If you have not found an answer to your question, we are happy to assist.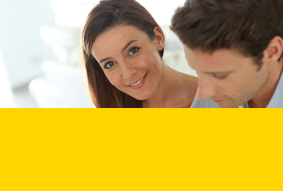 Too much choice? For advice, please contact our online advisers.
To buyers guide
The company profile
How to contact us
What is "visunext"?
Where do I find the terms and conditions?
How can we offer such competitive pricing?
visunext is one of the largest buyers of projectors in Europe and thanks to strong and strategic relationships with the manufacturers, the company is able to purchase in large volumes to minimise costs. This enables us to offer extremely competitive prices to our customers combined with excellent customer service.
Professional advice
Does visunext offer advice?
Our advisers have excellent product knowledge and are thoroughly trained. They are kept up to date with the latest product developments by regular training sessions from the manufacturers. We can offer expert advice on products ranging from a budget home cinema projector to a complex, media controlled installation for conference facilities. Over the past few years our organisation has advised more than 100,000 customers ensuring a perfect projector solution. It is our philosophy to provide expert, impartial and friendly advice.
Can I visit visunext and obtain advice personally?
Normally our members of staff will competently answer your queries by email or telephone. However, if you wish to come to our office and discuss your requirements in person, we would ask you to make an appointment.
Do you have a special contact person for large customers?
Larger projects require special attention and we have a team of key account managers who provide professional advice, special project pricing and framework agreements.
How to order
How do I place an order?
We can accept your order in a number of ways:
* online: the simplest and quickest way to order is to use our online shopping basket. This way all the necessary data will be immediately processed in our system. This also allows you to track your orders and shipping status at any time.
* by telephone: if it is urgent (next day delivery required) or you have no online access, we can accept orders and card payments over the telephone.
* by fax: we accept orders by fax from public sector organisations and larger companies (subject to status) to whom we can offer credit terms
* by email: we accept orders by email from public sector organisations and larger companies (subject to status) to whom we can offer credit terms
* by post: we accept orders by post from public sector organisations and larger companies (subject to status) to whom we can offer credit terms
Please note that we cannot offer credit terms to private customers.
The order process
Once we have received your details, your order will be processed immediately. We will inform you automatically by email of any order status change so that you always have the latest information and know when to expect the goods. Please contact us if you have any questions. We pride ourselves on our excellent service.
Is it necessary to open an account?
No it is not necessary to open an account. You can simply select the product required, add to shopping basket, proceed to checkout and then enter your details as a guest. Alternatively you can register as a new customer which will enable you to review your order history and track shipments. All data is treated confidentially.
Logistics/delivery information
How reliable is the stock/availability information?
We provide availability information for all our products. The stock information is real time and reflects the actual stock in our warehouse. We aim to fullfill and ship orders within 24 hours (cut off time for shipment on the same day is 1pm). If a product is not in stock, we provide an estimated leadtime from our supplier.
What happens if you are not at home when the parcel arrives?
No problem. Our forwarding agent (normally UPS) should leave a notification and you can arrange a convenient second delivery. The carrier will attempt 3 deliveries before the consignment is shipped back to the warehouse.
Do you offer an online tracking service?
As soon as the goods have been picked up by UPS from our warehouse, you will receive an email with the tracking number. You can track the delivery online or via the UPS website. If the goods are shipped with another carrier, you will only receive a shipment notification. We are happy to provide assistance with the tracking of a consignment.
Do you ship to other European countries or overseas?
No, only orders to mainland UK and some UK Isles are possible. Sadly post Brexit we are currently unable to supply Ireland, Northern Ireland and the rest of the world. Please contact us to find out if we can ship to your location.
Which delivery service do you use?
Our forwarding agents are usually UPS and TNT. In exceptional cases we may use another shipping agent.
Can you ship to a different delivery address?
We can certainly ship to a different address than the invoice address. This option is available via the online order process. There is, for instance, no problem to delivering to your place of work which may be more convenient.
Payment methods
Can I pay by credit card?
Yes, we accept payment by VISA or Mastercard.
Bank transfer: how can I speed up the process?
We will be able to arrange shipment before the funds have been received if you can send us the payment advice slip from your bank by email or fax. Once this has been checked successfully, we will release the order for shipment.
I have ordered with "Cash on Delivery". Can I pay the forwarding agent by debit card?
This is currently not possible. The freight forwarder must be paid in cash. Please ensure that you have the exact amount available.
How do I pay when ordering from outside the UK?
When ordering from outside of the UK and Ireland, the preferred method of payment is by bank transfer.
As a non UK company can we receive an invoice without VAT?
You will need to provide your company's VAT number which will be verified. The shipment destination and invoice address must be in the same country. Orders from outside the UK may be subject to import duties, please check with customs regulations.
What happens if the goods are damaged in transit?
In the very rare event that a product is damaged during transit, you will of course not be disadvantaged. The forwarder will be liable for any damage that occurred during transit. We would ask you to record any obvious damage with the forwarding agent at time of receipt of the goods or to refuse delivery if the damage is too great. For settlement, please contact us immediately.
Do you offer credit terms to the public sector and larger companies?
We offer credit terms to many larger companies (subject to status) and to the public sector (education, health, government bodies). We simply require an official purchase order (on your letterhead) with a signature. This can be sent by post, by fax or as a PDF file by email. Payment by invoice is not possible for new customers via the online order process.
Returns policy
Do I have the right to cancel?
As a private customer (not applicable to business customers), you have the right to cancel this contract within 14 days. The cost of returning is the responsibility of the customer. Business customers and the public sector are excluded from the right to cancel. If, however, you wish to return the goods, please contact us so we can discuss and perhaps accept the item back as a gesture of goodwill.
How to exercise the right to return?
Please contact one of our team who will explain the procedure. Alternatively you can complete the cancellation form and submit to us.
How long does the processing of a return (faulty item) take?
If your product has developed a fault within the warranty period, the normal procedure is to contact the manufacturer directly. If you do not have the contact details, please contact the sales team for the appropriate telephone number. You will require the serial number of the item and your invoice as proof of purchase. Time scale will be dependant on the manufacturer and the seriousness of the issue. If the product you receive is faulty (DOA), please contact us immediately so that we can help resolve the problems.
Do I get a loan device if the projector is faulty?
Generally manufacturers do not offer a loan device free of charge. Some manufacturers may offer this service for some products but not as a rule. We are happy to check the warranty conditions for you. Should the manufacturer not offer this service, we may be able to offer a replacement device for the period of the repair at a very low cost.
What do I do if the product fails outside the warranty period?
Please contact us so that we can discuss whether a repair may be possible and/or economically viable.