LED projectors - The green option!
LED projectors have been around for some time in meeting rooms, offices and classrooms. Finally, they have also found a home in living rooms and home cinemas. The obvious advantages of LED technology are also appealing for demanding home cinema enthusiasts.
The idea of ​​using LEDs as a light-generating unit in a projector is not new. In the early days however, this technique lacked the sufficient brightness for good projection. Over the years the LED technology has been greatly developed: The light intensity increased and the image quality improved accordingly. The era of LED projectors has begun.
Modern LED projectors are mainly known as compact devices with amazing mobility. Mini LED projectors are already one of the must have items in business briefcases!
In addition, LED projectors are becoming more common in meeting rooms, LED projectors are popular thanks to their space-saving design and low noise. In addition, LED projectors are ready for use faster than their lamp alternatives. Do not wait for a presentation on the projector, start immediately!
Home cinema projectors with a conventional mercury projector lamp have serious power-saving competition from the LED projectors. Compared to conventional projectors with an energy-intensive mercury lamp, LED projectors consume significantly less power.
Considering the long life of LEDs, it quickly becomes clear that LED projectors are far superior to lamp projectors in terms of energy efficiency. Where the lamp of a home cinema projector goes out after 3,000 - 4,000 operating hours, the LEDs of an LED projector continue to supply the device with light. This feature makes them more and more interesting for use in home cinema, as they can keep up with the life of a TV set.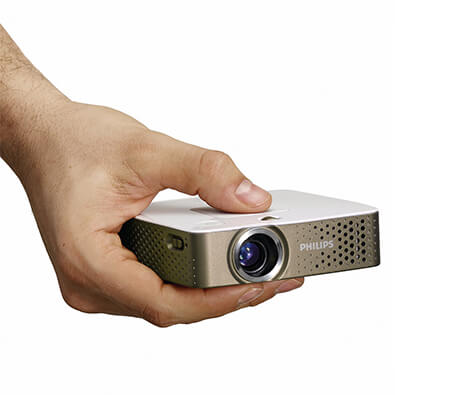 Benefits at a glance
Very long life of the light source
No projector lamp change necessary
No additional costs for replacement lamps
Low power consumption
Quieter than lamp projector
Faster start up than lamp projectors
Very compact design for mobile projectors
Our LED Projector recommendations
LED Projector: Also with Full HD, UHD & 3D
In the image resolution, LED projectors are in no way inferior to the lamp projectors: High-resolution formats Full HD (1920 x 1080) and UHD (3840 x 2160) are represented here as well as the popular image resolution for presentations, WXGA (1280 x 800)
Some LED projector models can even project in 3D. Fans of 3D movies can find the right LED projector with 3D in our shop.
LED Short throw projectors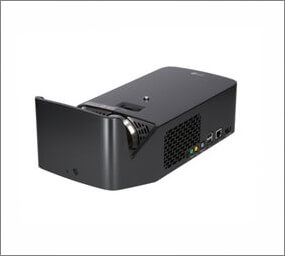 Buy LED Short throw projectors
LED projector with 4K UHD

Buy LED projectors with 4K
LED projector with Full HD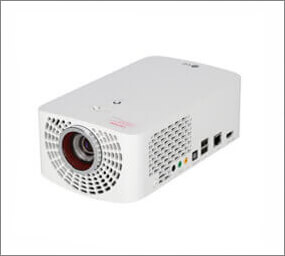 Buy LED projectors with Full HD
---
LED Projector: Also with Full HD, UHD & 3D
A LED projector works in principle like a lamp projector with a DLP, LCD or SXRD chip. Only three LEDs in primary colours red, green and blue are used here instead of a projector lamp. In laser LED hybrid projectors, a blue laser produces the colour blue and in conjunction with a phosphor wheel, the colour green.

LED is not an imaging technology such as LCD, 3LCD, DLP, LCoS or SXRD. The LED units used replace only the projector lamp and this can have many advantages.
---
LED projector in comparison
Mini LED Projector

Mini LED projectors are compact devices for mobile use. Some Mini projector models are even so small that they fit easily into a coat pocket. Although they are far from the light intensity of larger models, they far surpass them in mobility. Are you traveling a lot with smaller presentations and lectures? Then buy yourself a mini LED projector - a reliable companion.

Buy Mini LED Projector
Office LED projectors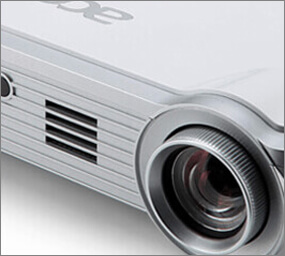 LED projectors have a very long life. This means hardly any maintenance and no additional costs for the purchase of new projector lamps. This saves a lot of time and money, especially in the business area. Office LED projectors are not just for those on the move, meeting rooms and conference rooms can also benefit from a LED projector. However, we recommend LED Laser Hybrid projectors for use in larger, lighter rooms thanks to their better light output.

Buy Office LED Projector
LED laser hybrid projector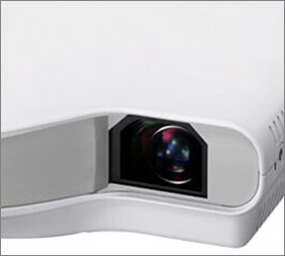 The laser LED hybrid projectors are superior to the pure LED projectors in two features: they usually have better contrast and higher ANSI lumens. One of the renowned manufacturers of LED laser hybrid projectors is Casio. The Japanese projector professional have offered this technology for some time now and have impressed with their designs. In education, Casio LED Laser Hybrid projectors are among the best.

Buy LED Laser Hybrid projector
---
LED Projector: Useful features
LED projectors come with numerous features. We'll take a look at the most popular features here.

Integrated speakers
The compact design of many LED projectors makes them very inviting for mobile usage. You could take it over to friends for a movie night or on a business trip with presentations and lectures. To add to the convenience, projectors will often have some speakers built in, offering an all in one solution. Be wary here though, as some offer far better audio quality than others.

Quick Start
Good things take time - but that does not apply to LED projectors with the quick start function! Usually the projector is ready for use within 10 seconds. Especially in presentations, lectures and meetings, it saves a lot of time.

Direct Power Off
Opposite to Quick start, Direct Power Off allows you to quickly turn off the projector. Thus, you can turn off the projector without hesitation during operation and prepare for transport without cooling time. This shows no negative impact on the life of the light source.
WLAN
Wireless freedom can also be found in some LED projectors. WLAN-compatible LED projectors do not need a connection cable to the player. Audio and video are simply transmitted via the established WLAN connection.
Tip: On our WLAN projector page you will learn everything about wireless projectors.
---
Casio LED projector for the school
Casio is known for its high quality education projectors. The projectors meet all the requirements of a first-class education unit: they are energy-efficient, powerful and easy to operate. Long lifetime of the light source makes it a worthwhile investment.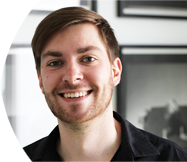 Do you still have questions about the selection of your display? We also advise you personally - we look forward to your call or e-mail! If you prefer to be called back by us for free, just leave us your contact details.
Contact form Contact person