Expected in 8-15 working days
Shipping from £8.99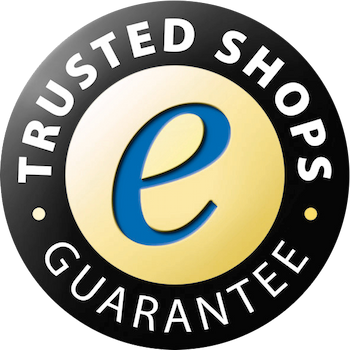 Product information
For a long time, installers worldwide have been looking for a professional integrated amplifier for use in commercial environments, boardrooms or small businesses. An affordable but yet professional unit, designed for 24/7 operation.   Their search arises from the fact that many small business owners often frown upon professional sound systems. They consider a traditional combination of pre-amplifier - amplifier - sources cumbersome, and fear it will burden their budget. All too often, the result is a consumer minisystem, sadly sitting on a shelf somewhere behind a store counter.   
As an answer to these questions, APart has introduced Concept 1T: an affordable pro-use 100V stereo integrated amplifier. The unit can operate with one stereo zone, two volume-linked zones, or two individual-volume zones. The unit also offers versatile user and installer settings, RS-232 control, gain-adjustable line-inputs, a MIC-input for paging, and many other professional features.    
Three operating modes  
Concept 1T can operate with 1 stereo zone, 2 volume-linked mono zones or 2 individual-volume mono zones.  
User controls: music volume, mic level, treble, bass. The controls can be locked.  
Expert controls (access can be restricted):  
- Zone settings: 1 stereo zone, 2 volume-linked zones or 2 individual volume zones
- Maximum volume setting (per zone)
- Maximum microphone level (per zone)
- Preset gain per source
- Automatic loudness
- Paging on/off (per zone)    
Professional features   
- Stand-alone, RS-232 or IR-controlled
- Digital limiter keeps your system and speakers in control
- 4 stereo, gain-adjustable line-inputs
- Line 4 input also as minijack on front panel for connection of laptop and personal audio devices.
- Variable line out and variable pre out
- Integrated switchable highpass filter for subwoofer use
- Temperature control and automatic protect shutdown in case of overheating
- Removable rack-ears included
- IR remote control and IR extender optionally available  
Thanks to its attractive price and accessible professional features, APart's Concept 1T bridges the gap between consumer hifi and pro audio. From now, on installers will be able to answer the demands of small businesses by offering an affordable model with all the professional options under the hood!  
RMS Program Power, both channels driven : 2 x 60 W / 100 V
note: power output controlled by digital limiter
Lo-cut filter : 75 Hz / 12 dB/oct
speaker impedance - connection : 167 ohms
secured : screw terminals
RS232 : SUB-D9, galvanically isolated
IR (IR-remote control optional) : front IR eye, rear mini-jack
Source inputs A-B-C-D Input impedance / sensitivity : 15 Kohm / 0,3V -10dBV, MAX 2,7V +8,5dBV
Source inputs A-B-C-D digital preset gain range : -20 / +14 dB
Source digital tone control : Bass 90Hz, Treble 15 KHz, +/- 14dB
Automatic Loudness : +6dB (90Hz) / +4dB (15 KHz) to FLAT 0dB
Micro balanced Input impedance / sensitivity : 1,5 Kohm / 1,5 mV -56dBV, MAX 0,4V -8dBV
Micro balanced Input rear panel gain trim : -56 / -16 dBV mic - line
Micro Tone control ; rear panel Lo - Hi : 100Hz/+3dB,10kHz/-6dB to 100Hz/-9dB, 10KHz/+4dB
Pre-out impedance / sensitivity : 1 K ohm / 0 dBV
Line-out impedance / sensitivity : 1 K ohm / +3 dBV
Operation modes : stereo / 2 zones linked / 2 individual zones
Micro : Paging 1 or 2 zone
Frequency response : (- 0,5 dB) 10Hz-40 KHz
THD : < 0,05%
IMD : < 0,09%
Noise A-weighted : > 100 dBA
Gain : 33 dB
Damping Factor : > 100
Protection systems : DC, temp, clip, overcurrent, short-circuit
Cooling : convection, no fan
Power consumption : max 170 Watt
Mains Power requirements : 240 - 230 Vac, 50-60 Hz
Temperature operating range : 0° - 40°c
Technical data
Name

Apart Concept OneT - Professional 100V Stereo-Intergrated Amplifier

Article number

2710022

GTIN/EAN

5420035212387

Manufacturer SKU

CONCEPT1T

Model name

Concept OneT

Brand

Apart Audio

Product Type

Amplifier

Outputs

2x Cinch-Video

HDMI:
Digital connection for the transmission of picture & sound. Necessary for high-resolution picture quality (HDTV). Since HDMI 1.4 (High Speed) suitable for transmission of 3D content in Full HD. For high-resolution picture quality in UHD, 4K or HDR, the connection via HDMI 2.0a and higher is suitable. HDMI 2.1 or higher should be used from 120Hz refresh rate in 4K.

VGA:
The VGA connector is a 15-pin connector for analogue image transmission. It is also called DSub15 and is often found on notebooks and PCs. Compared to the other analogue connections, it offers good picture quality. It can be screwed to the input or output device and can be adapted to YUV with a suitable configuration.

DisplayPort:
The DisplayPort connection is a VESA-standardised connection for the transmission of image and sound data. In addition to HDCP encryption, DPCP is also supported. Due to its compact size, the connection is most commonly used in notebooks. An extra small variant is the MiniDisplayPort, which is used especially with Apple devices.

DVI:
DVI (Digital Visual Interface) is an interface for the transmission of video data. Only analogue signals can be transmitted via DVi-A, only digital signals via DVI-D and both types of signals via DVI-I.

USB:
USB (Universal Serial Bus) is used to control and manage the projector (USB-B). With some business devices, office files and images can also be presented directly with a USB stick or a mouse can be connected via the USB input (USB-A).

Toslink:
The Toslink connection is an optical signal connection that works on an optical fibre basis. It is used for the digital transmission of audio signals. The optical design offers a lower susceptibility to interference from external magnetic and electrical influences. The connection is mostly used in the area of DVD / Blu-ray players and comparable devices in connection with an AV receiver, if these work with dts or Dolby Digital signals.

YUV:
The YUV connection, also called Y Cb/Pb Cr/Pr or component connection, is an analogue video connection with three channels (light intensity and two colour channels). Qualitatively, it is the best analogue video connection.

Component cable:
The YUV connector transmits analogue signals over three cables (Y=black and white UV=colours). YUV is used to transmit HDTV and is compatible with Cinch, for example.

S-Video:
The S-Video connection is also called S-VHS or Hosiden connection. Compared to the Cinch video connection, it works with two channels (brightness/colour). In terms of quality, it is somewhat better than the Cinch video connection, but there are also limitations. These can be explained by the susceptibility of the signal, which is reflected in picture distortions, for example.

Cinch:
The cinch video connection is also called composite connection. To make it easier to recognise, it is usually sheathed in yellow. Since the transmission is only via one channel, the picture quality is on a low level.

D-Sub15:
The VGA connector is a 15-pin connector for image transmission on an analogue basis. It is also called DSub15 and is often found on notebooks and PCs. Compared to the other analogue connectors, it offers good picture quality. It can be screwed to the input or output device and can be adapted to YUV with a suitable configuration.

RS232:
The RS232 interface can be used to control or manage the projector.

Mini Jack:
With a single-pin Mini Jack, mono audio signals can be transmitted, with a two-pin stereo audio signals and with a three-pin stereo audio signals and image data can be transmitted.

Scart:
Scart is a connector that can be used to transmit analogue audio and video signals. It is compatible with other analogue connections such as RCA or S-Video.

ARC:
The audio return channel, also called ARC or audio return channel, was introduced with HDMI version 1.4 to reduce the amount of cabling between HDMI components. The audio return channel runs via the existing HDMI cable. Therefore, an additional cable for the sound no longer needs to be connected. However, both devices must support ARC. All audio file formats that are also transmitted via the SPDIF interface can be transmitted via the audio return channel. These include Dolby Digital, Digital Theatre Sound and PCM audio. As an example, a connection between a TV (including receiver) and an AV receiver could be made via an HDMI cable. The sound from the TV is fed back via the HDMI cable. Previously, an additional digital cable (coaxial or Tos-Link) was required for the audio signals.

Product width

430 cm

Product height

290 cm

Product depth

88 cm

Weight

6.6 kg

Colour Map

Black

Condition

New

Warranty

24 Month

Warranty type

Bringin service


Service and support information
Manufacturer's warranty information:
Here you will find more detailed information on the different types of warranty. The specified manufacturer's warranty is valid at least throughout the United Kingdom. Please refer to our manufacturer overview for contact details and warranty conditions for the corresponding warranty claim. Statutory warranty rights are not restricted by an additional manufacturer's warranty. Our liability for defects is governed by law. Defect rights can be claimed free of charge.