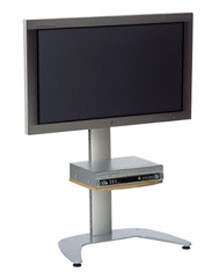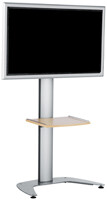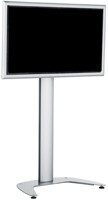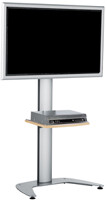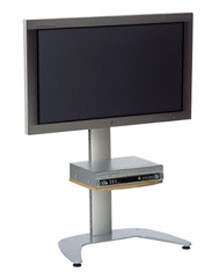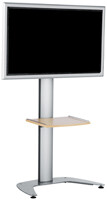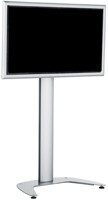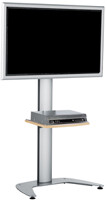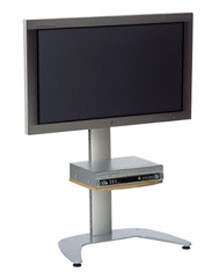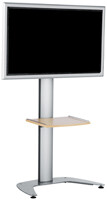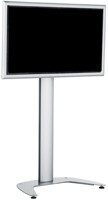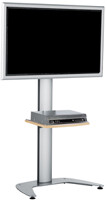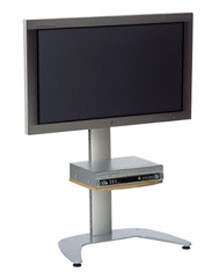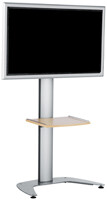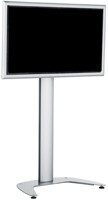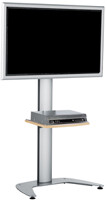 Expected in 4-7 working days
Shipping from £14.99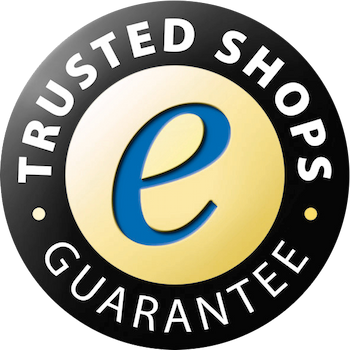 Product information
SMS flatscreen floor stand FH T1450 black
With its feet firmly planted on the ground.

SMS Flatscreen FH T is a stable and reliable floor stand that embodies our three values: design, function and safety. Large screens often attract a great deal of attention to themselves, and it is therefore important that the bracket can take the scrutiny. SMS Flatscreen FH T does your screen justice. Annoying cables and wiring are hidden inside the bracket. Practical shelving can also be added to perfectly compliment your screen.Special features.The design of the adapterplate makes it easier to mount. The design of the pillar allows you to, stepless, raise and lower you screen and shelves.

The SMS Flatscreen H2 Unislide is included in the package.

Finish : Black or Aluminium/silver.
Max. load (kg): 50 kg/screen (standard). With custom made slide the product supports up to 100 kg/screen
VESA (mm) : 200x100 / 200x200 / 300X200 / 300X300 / 400x200/ 400X300 / 400x400 / 600x200 / 600X300 /600x400 / 800x400
Length pillar (mm) : 1450 (FH T1450) and 2000 (FH T2000).
Technical data
Name

SMS flatscreen floor stand FH T1450 black

Article number

1930231

GTIN/EAN

5711783183884

Manufacturer SKU

PL041022-P0

Model name

FH T1450

Brand

SMS

Product Type

Display Stand

Minimum Distance

0 cm

Maximum Distance

0 cm

Minimum Mount Length

145 cm

Maximum Mount Length

145 cm

Weight

0 kg

Colour Map

White

Condition

New

Warranty

24 Month

Warranty type

Bringin service


Service and support information
Manufacturer's warranty information:
Here you will find more detailed information on the different types of warranty. The specified manufacturer's warranty is valid at least throughout the United Kingdom. Please refer to our manufacturer overview for contact details and warranty conditions for the corresponding warranty claim. Statutory warranty rights are not restricted by an additional manufacturer's warranty. Our liability for defects is governed by law. Defect rights can be claimed free of charge.