Your display buyers guide from visunext
Professional displays (also: public displays) offer you numerous possibilities in the field of presentation. In our display buying advice, we'll tell you what's important in a professional display.
---
1. Why a professional display?
Display's can be used in a wide range of applications, however in this we focus on displays for commercial use. We would like to give you an overview of the most important features and functions of Public Displays, also known as Professional Displays. Thanks to your control options and software solutions, you can also use these displays in the professional sector for a variety of applications that go far beyond conventional TV displays.

Attention! Not to be confused with monitors or TVs. Monitors are screens that are used as an accessory to a PC. TVs include a TV tuner. They are not designed for long-term use and miss key features for commercial use.
---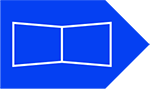 2. Display application area
The various Public Display product groups offer a solution for a wide variety of applications. Whether in the conference room, as an information terminal, in reception areas, as a video wall or as outdoor advertising - public displays offer flexible installation features. We differentiate between indoor displays that are used in closed rooms or halls, and outdoor displays that you can use outside thanks to greater brightness and weather resistance. In the following, we introduce the most common applications of indoor and outdoor displays:
Conference Room
Vertical or horizontal installation
Touch function allows interactive presentations
Multiscreen application for simultaneous display of multiple screens
Integration into the company network and simple control via LAN
Often in combination with a height-adjustable display stand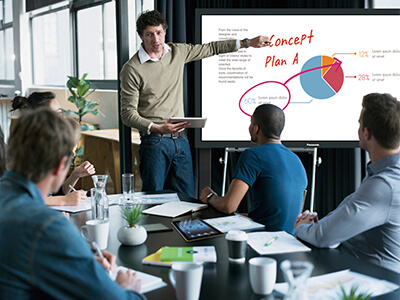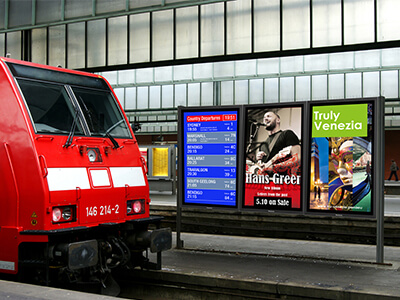 Digital Signage
Indoor and outdoor solutions, e.g. POS use (point of sale), in public places, in shopping malls
Targeted adaptation of content
Content can be changed quickly and at no extra cost
Digital advertising can influence buying decisions
Moving content, e.g. in museums, looks more alive
Touch
POS use (point of sale), in Hardware stores or supermarkets
Pressure Sensitivity -> capacitive surface for easy operation
Infrared Touch (IR Touchscreen) works without direct touch
Direct touch design or retrofit with optional overlay
Easy to use
Interactivity ensures better collaboration and greater efficiency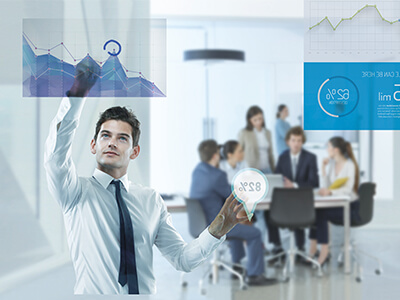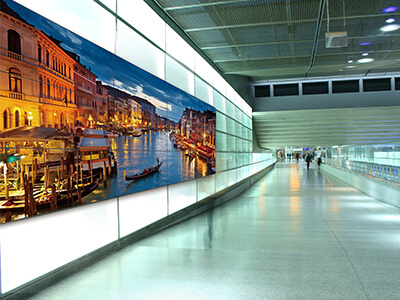 Video Wall
Shopping centers, fairs or events
Connecting multiple displays results in a video wall
Any large image diagonals and arrangements possible
Narrow frame is a prerequisite -> Minimize the bezel between the image areas
Proper connection under the video wall displays is crucial for the simulation of edge-free transitions
Info Terminal
POS / POI applications, museums or public places
Provide easy-to-understand information about different places / products
Savings potential for personnel costs
With special touch technology, the display responds to fingers, pens or even gloves
Often equipped with content management system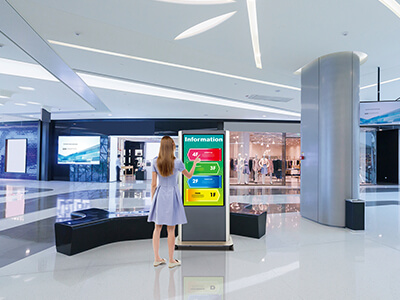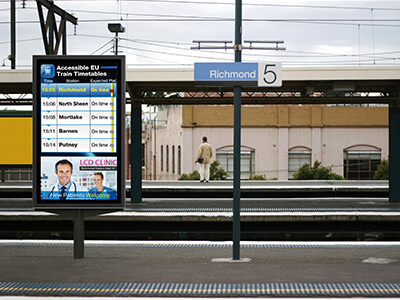 Outdoor
Outdoor use (public transport, stations, stadiums etc.)
Weatherproof and resistance to fluctuating temperature
Dust and splash protection
Protection against UV radiation
Often specially crafted case, which makes the display even less sensitive
Surfaces with protection against vandalism
---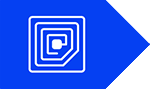 3. Display Technology
Professional displays mainly work with the LCD technology. In the past, plasma technology was considered superior in terms of price / quality ratio and quality of LCD technology, but has almost completely disappeared from the market today. Plasma was too expensive and consumed more power than LCD. In the future, OLED technology could also play a bigger role if price levels go down. An advantage compared to LCD panels is the high-quality image - as each individual pixel illuminates, the result is a uniform, homogeneous and high-contrast image. Below, we will introduce you to the LCD and OLED display technology in detail.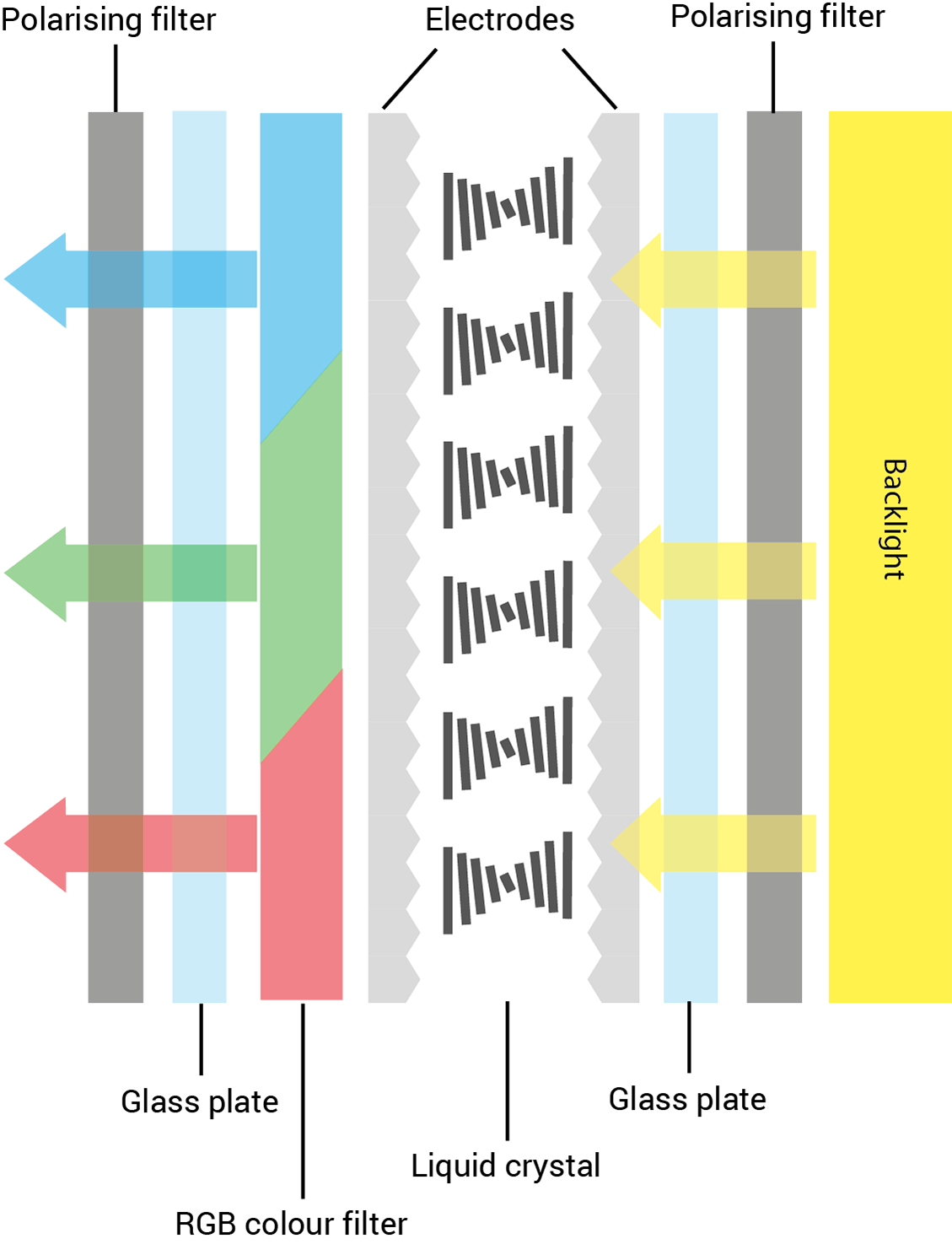 LCD - Liquid Crystal Display
LCD technology is the most widely used in public displays. LCD (Liquid Chrystal Display) generate their images using liquid crystals that are illuminated by fluorescent tubes. Nowadays, most displays use LED lighting, so instead of fluorescent tubes, light-emitting diodes illuminate the liquid crystals. Basically, we distinguish between two different types of LED lighting: Edge LED or LED backlight.
With Edge LED displays, the LEDs are only mounted on the edges. Mirrors ensure that the entire surface of the display is illuminated. Although Edge LED does not allow for even brightness distribution, the flat Edge LED displays are also very reasonably priced.
In displays with LED backlighting, several small LEDs illuminate the screen over a large area over the entire surface. With the "Local Dimming" function certain areas of the image can be blacked out and others illuminated - thus creating a very high and dynamic contrast ratio.
Brightness of up to 6,000 cd / m²
High resolutions up to 8K (detail accuracy)
Low energy consumption
Good brightness and contrast even in bright environments
No rich black possible
Can struggle with fast movement

LCD is the most widely used public display technology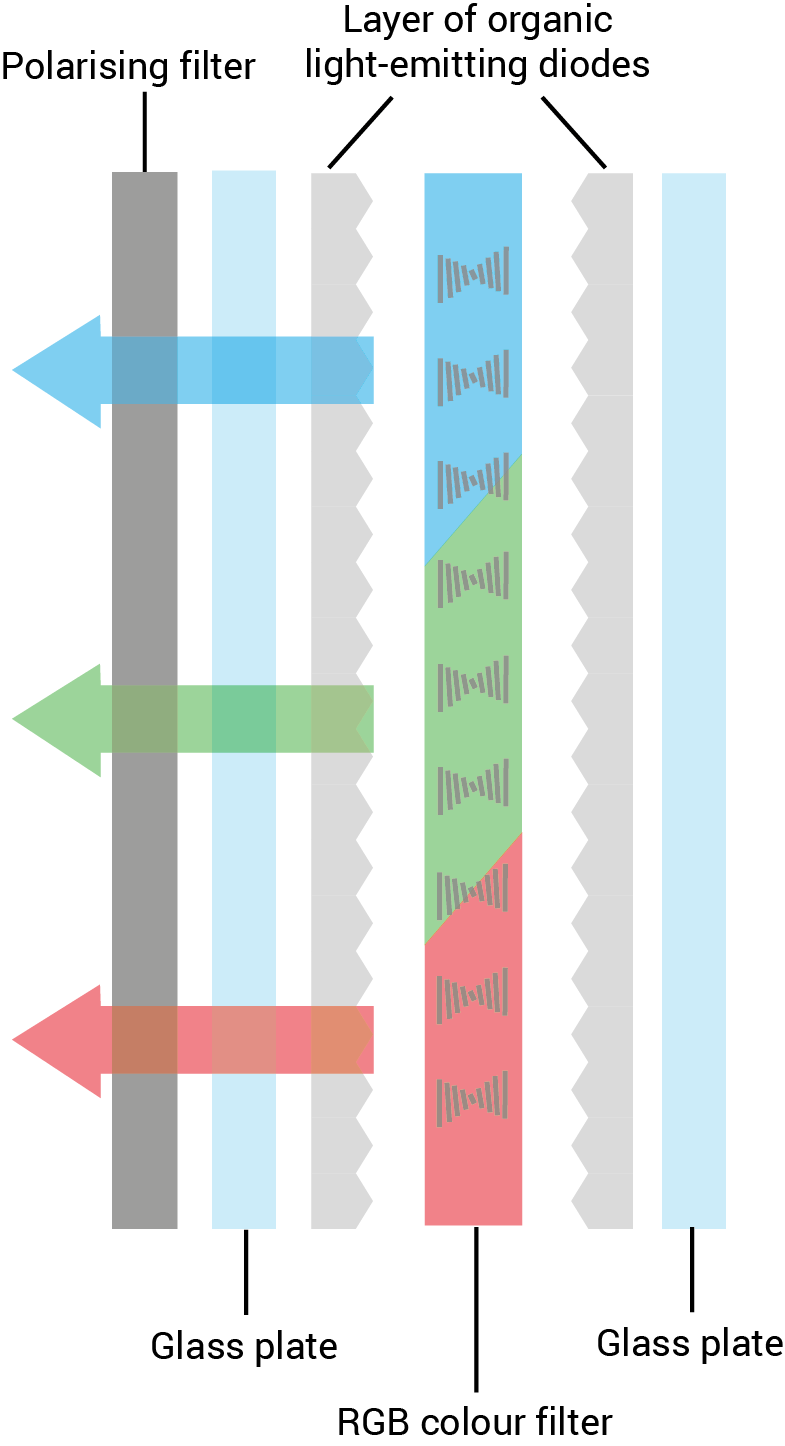 OLED - Organic Light Emitting Diodes
So far, the OLED technology is not widely used in displays. Unlike LC displays, OLED displays do not require backlighting. The organic light-emitting diodes are self-luminous.
OLED screens consist of a single layer of organic substances that light up due to voltage. The current regulates the brightness.
Energy saving
(hardly any waste heat)
Higher contrasts
Dynamic colors
Wide viewing angle
Fast response time
Lifetime of the LEDs partly problematic
High Cost

OLED is a rarely used display technology. When price drops to a lower level, OLED displays will become much more popular!
---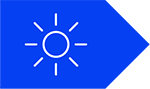 4. Display brightness
If you want to use your Professional Display in a conference room and for interactive applications, up to 500 cd / m² is sufficient to prevent the user from being dazzled while working on the display. For video wall solutions, the light output of your display should be between 500 and 1000 cd / m² while for an outdoor display a brightness of up to 3000 cd / m² is possible. The brightness of a normal TV is about 350 cd / m².
For individual signage solutions in different environments, the required brightness may vary depending on the lighting and the amount of light. A brighter display can be dimmed - so in case of doubt, opt for a brighter display with dimming function.
Below is an overview of the required light output in various applications. If you are still unsure or have any questions, our experts will gladly advise you on the right luminosity and much more.
| Luminosity | Application |
| --- | --- |
| approx. 350-450 cd/m² | rooms with controllable light conditions |
| from 500 cd/m² | Normal ambient light conditions |
| approx. 700 cd/m² | High ambient light, but no direct sunlight (eg lobby) |
| from 700 cd / m² | Very bright environment, direct sunlight (shop window, outdoor) |
Luminosity: approx. 350-450 cd/m²
Application: rooms with controllable light conditions
Luminosity: from 500 cd/m²
Application: Normal ambient light conditions
Luminosity: approx. 700 cd/m²
Application: High ambient light, but no direct sunlight (eg lobby)
Luminosity: from 700 cd / m²
Application: Very bright environment, direct sunlight (shop window, outdoor)

The required luminosity depends on the ambient brightness
---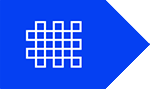 5. Display Resolution
The resolution describes the number of pixels that produce the image. The higher the pixel density, the sharper the picture. For public displays up to 70 inches, a Full HD resolution (1920 x 1080 pixels) is usually sufficient. 75 inch Full HD models usually have no touch surface. If you want more interactivity with a touch screen, you should prefer Ultra HD resolution. Often the term UHD is used synonymously to 4K. Ultra HD, however, is the generic term for all resolutions with a very high number of pixels. These include Quad HD (3840 x 2160), which is 4 times the Full HD resolution, and 4K (4096 x 2160). With a 4K display, you should make sure that the connected PC can work with a 4K display. Below we compare the most common resolutions for you: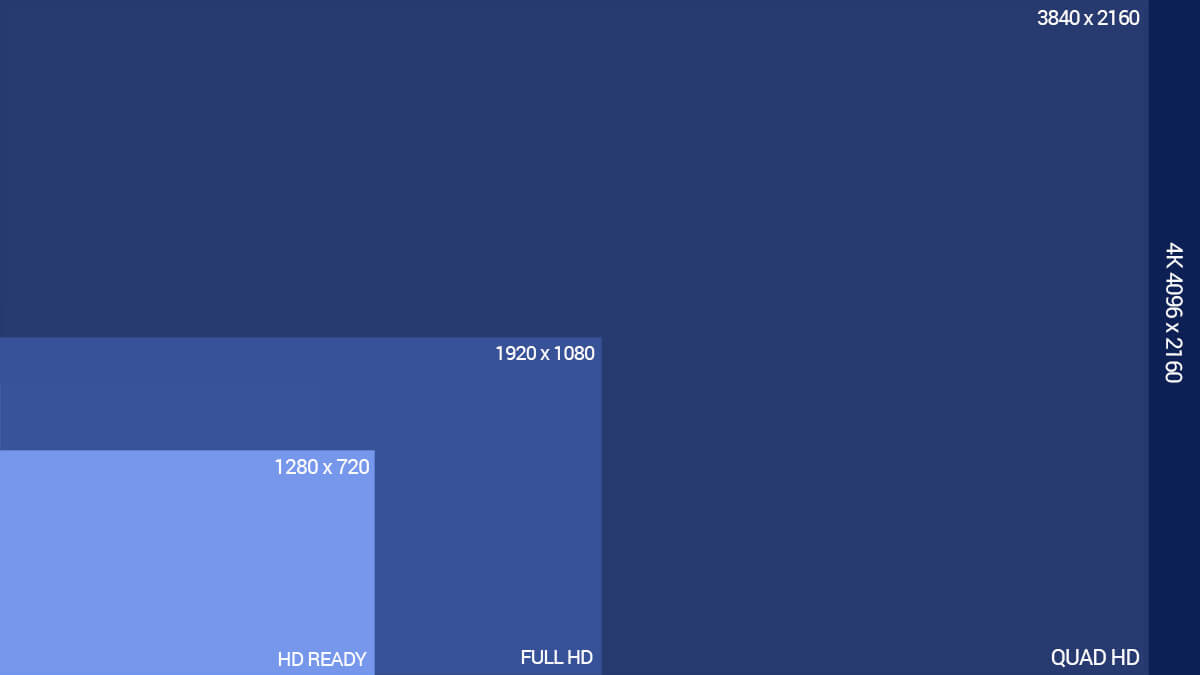 Displays up to 70 inches: Full HD
Displays over 70 inches: UHD ->future-proof investment
---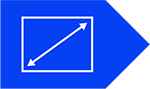 6. Display Format
The required format for your display comes from the resolution. Since the Full HD resolution and the UHD or the 4K resolution are most widespread in displays, the most common aspect ratio is 16: 9.

The most common format for Professional Displays is 16:9
---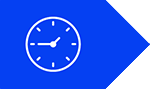 7. Display operating time
Most product groups offer you a 12/7 (12h per 7 days) or 16/7 (16h per 7 day) use, so they can be easily handle long shifts each day of the week. Some models are even suitable for 24/7 continuous use, so you can use these displays around the clock. This is interesting for use in shops, for example, if the display should also play content on public holidays.

24/7 -> 24/7 use
16/7 -> use beyond the working day
12/7 -> Deployment during business hours
---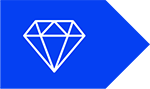 8. Display Features
Portrait mode
for vertical imaging (e.g. signage applications in fashion stores)
Dicom mode
for presentations of medical content (X-rays)
Touch function
for interactive work and more efficiency
Daisy chain function
for looping through a signal for video walls
Integrated media player
for digital signage applications or simple content playback
Specially encapsulated displays
for outdoor applications or dusty environments such as production halls
24/7 continuous use
for shops e.g. when used on public holidays
---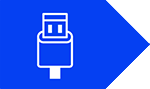 9. Display Connections
The most popular display ports include HDMI, DVI, DisplayPort and VGA. The most widespread is the HDMI connection. For a 4K display, an HDMI port is usually designated for the playback of 4K content and will be marked separately. For 4K playback, the HDMI input must support the HDCP2.2 standard, which is the case with the separately marked ports. In addition to the ports for the image display, you can also usually find USB ports (type A and B), 3.5 mm jack for audio playback along with LAN ports and RS232 interfaces for integration into control systems and Internet access. Some displays also offer a WLAN function (integrated or optional)

---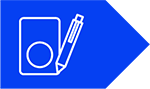 10. Display Accesories
Digital Signage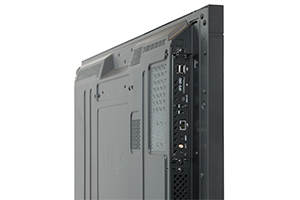 For digital signage use, you will need digital signage software to create and control the content on the display.
With a digital signage player, you can play various content permanently on a display. You can set up different intervals or play orders to display the content as you see fit. The Digital Signage Player is available as an integrated solution (for example Samsung's SOC system) or as an external variant, comparable to a media player.
Another trend in digital signage is HDBaseT solutions for public displays. These enable secure content transmission using a single network cable, especially for signal transmission distances of up to 100 meters.

Digital signage software + players, mini PCs and HDBaseT as advanced public display accessory solutions
Mounting Systems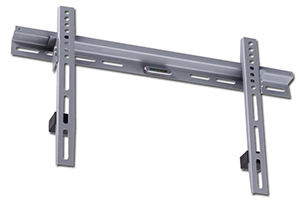 Most displays are mounted on the wall, which makes them easy to intergrate into the design of the room. A popular wall mount, for example, is the DELUXX Smart Mount G100L. In other applications, the display could be mounted on the ceiling. Even for special requirements, such as use on sloping ceilings, there are practical ceiling brackets.
In addition to permanent installation, there are also mobile stands for displays. Trolleys for example, offer maximum flexibility in installation e.g. in the department store or in front of store shelves. They offer the helpful feature that different people can easily adjust the display to your height at the touch of a button. In order to protect your display against external influences such as dust or rain, we also offer display cases.

Wall brackets, ceiling brackets, feet and trolleys simplify installation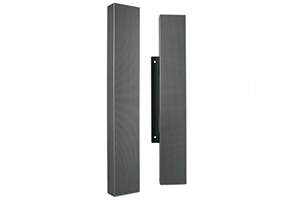 Sound
Display speakers provide the right sound to your picture. They can be installed directly on the display and are useful for point of sale installations, as they are much more space-saving compared to free-standing speakers. A touch display for a school or conference room solution often features built-in speakers that deliver responsive sound.

External display speakers or touch displays with integrated speakers
On to the display search!
Did we give you a closer understanding of the most important options and criteria in our display buyers guide? If you now know which properties your Public Display should have, you will find solutions for a wide range of applications in our shop. Our experts will gladly advise you on the optimal display for your individual application. We wish you a lot of fun with your Professional Display!
If you are of the opinion that a projector + screen combination is more suitable for your project, we would be pleased to advise you on these options. In our projector buyers guide and our screen buyers guide you will find all the important information to help you find your perfect projection solution!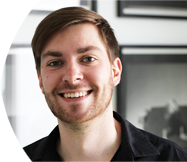 Do you still have questions about the selection of your display? We also advise you personally - we look forward to your call or e-mail! If you prefer to be called back by us for free, just leave us your contact details.
Contact form Contact person
Our Profesional Display recommendations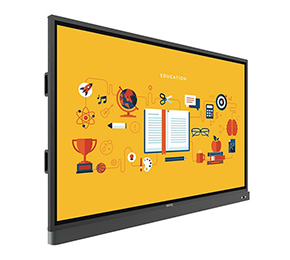 BenQ RM8601K
The BenQ RM8601K is a large-format 86" touch-screen for interactive work! It is multi-user friendly and plug'n'play capable with various sources (PC, laptop, Mac). The BenQ InstaQShare software allows you to stream and mirror your digital content. Its 4K UHD resolution gives you over 300% more surface area than a Full HD display!


Resolution:3840 x 2160 4K UHD

Diagonal:86"

Brightness:400 cd/m²

Contrast:1200:1

To the BenQ RM8601K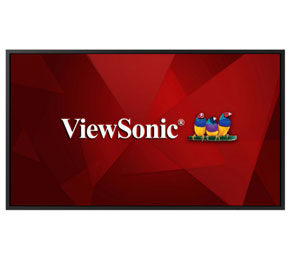 ViewSonic CDE5520
The ViewSonic CDE5520 4K Commercial Display provides excellent signage content presentation. It is particularly used in areas of commerce, the hotel industry or in companies. Thanks to its USB media player, various content can be played directly from a USB medium. Thanks to its integrated 20 watt speaker, it is well suited for the presentation of films and videos.

Resolution:3840 x 2160 4K-UHD

Diagonal:55"

Brightness:350 cd/m²

Contrast:4000:1

To the ViewSonic CDE5520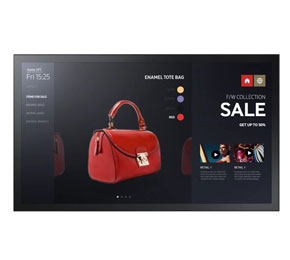 Samsung PM43F-BC
The Samsung PM43F-BC is an ideal solution for use in meeting rooms or for signage applications. It is 24/7 ready and offers the picture in picture function. An integrated media player and numerous connection and expansion options enable interactive work and presentation around the clock!

Resolution:1920 x 1080 Full HD

Diagonal:43"

Brightness:400 cd/m²

Contrast:1200 : 1

To the Samsung PM43F-BC