Mobile projection with the Epson iProjection App
Epson iProjection is the solution for your mobile projection! The free, intuitive app allows you to easily and wirelessly project content from your iOS or Android device. All you need is an Epson projector with wireless function.
Wireless projection in 3 steps:
Connect your mobile device to the projector's network
Launch the app and select your connected projector
Select Website / Document / Photo to be projected
You should now be projecting your contents!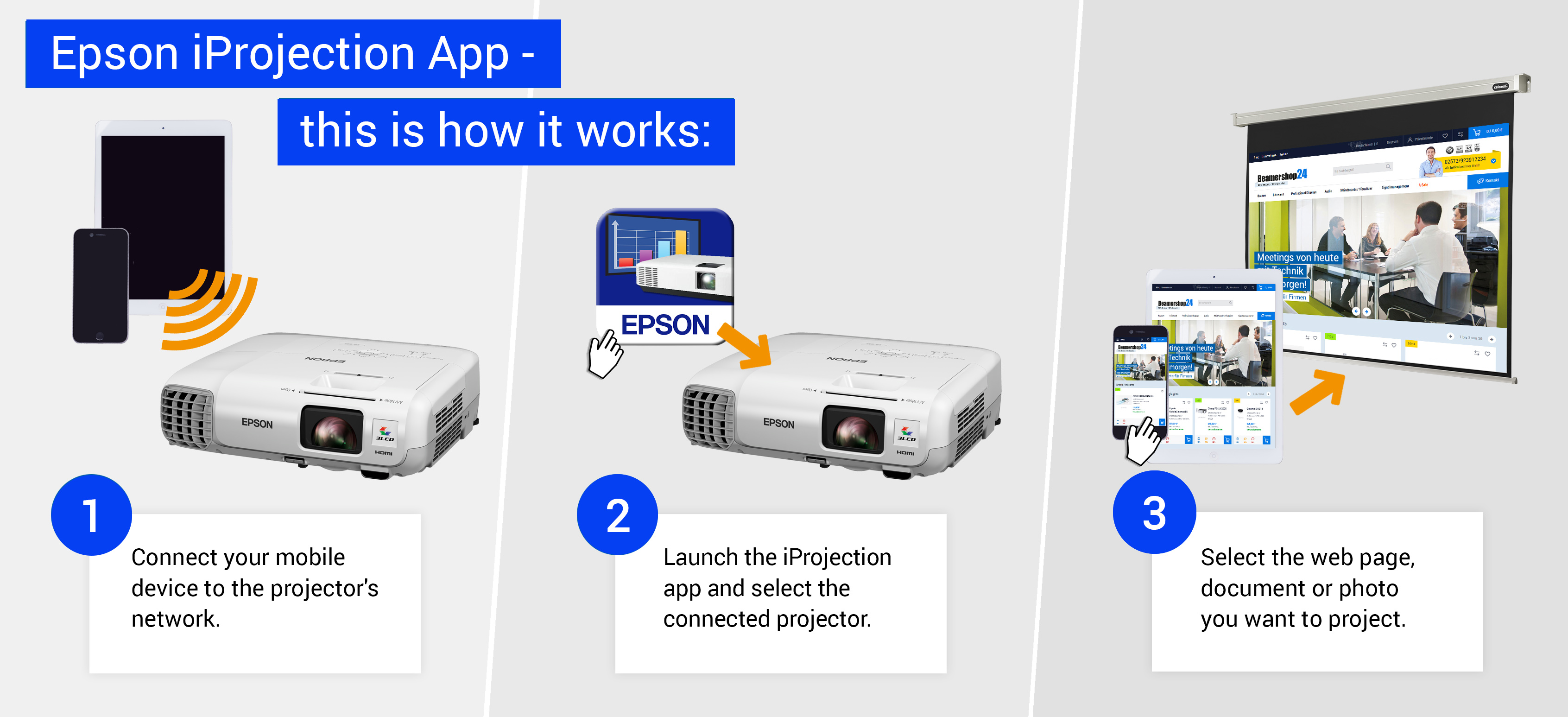 Supported file formats for Apple
Word
Adobe PDF
Power Point
JPG
Excel
TIFF
Keynote
PNG
Supported file formats for Android
Web pages
So that you can also display and project web pages in the iProjection app, you have a fully functional web browser at your disposal.
Notes
The built-in annotation key allows you to take notes on the projected image or highlight parts of the image.
Mobile solution
If your projector and mobile device are registered in your home network on the same network, the projection will work fine. If you want to use them on the go, think of a WLAN dongle. This allows you to set up an ad hoc network. Simply plug the dongle into the USB port of your projector, connect your mobile device to the network of the projector and start the app - you're ready to go.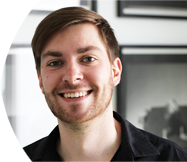 Do you still have questions about the selection of your projector? We can also advise you personally - we look forward to your call or e-mail! If you prefer to be called back by us for free, just leave us your contact details.
Contact Form Contact Person