Why buy a 4K monitor?
Our digital world is becoming increasingly high-definition. No matter if you buy a TV, a tablet PC or the latest smartphone. Of course, a monitor can't be left behind. We spend a lot of time in front of the monitor, whether in the office or at home. Therefore, a high-resolution display is becoming increasingly important and a 4K monitor is the right solution for this. Our 4K monitor buying guide gives you useful hints and tips on what to look for when choosing your new monitor!
---
What is a 4K monitor?
A 4K monitor offers a resolution of 3840 x 2160 pixels.

This means it offers four times the number of pixels of a Full HD monitor (1920 x 1080 pixels). The 4K monitor is always a good choice when you want to view high-resolution content or need a large on screen workspace, as is necessary for large spreadsheets or video editing and graphics programs.
---
Does a 4K monitor make sense for me?
The 4K monitor is increasingly replacing the Full HD monitor. Due to increasingly high-resolution content, such as photos from a high-resolution camera, video footage from a 4K camcorder, or even the videos and photos from a smartphone, viewers want to be able to enjoy the footage in full image quality.

In this case, users in the graphics editing field not only benefit from the display of the image to be edited per se, but you can also display the toolbar of the programs at the same time. Another important area is PC gaming and console games.

They can now be output in 4K quality, which makes for a realistic gaming experience. Especially when using HDR (High Dynamic Range), the game worlds are displayed in a breathtaking quality.

Therefore, the answer to the question, does a 4K monitor make sense, is clearly yes!
4K monitor requirements
First and foremost, a PC is connected to a 4K monitor. Thanks to powerful graphics cards, a PC can already display resolutions beyond 4K. The important thing here is to choose the right graphics card, processor and RAM.

Programs that support a native 4K image are hardware hungry. Therefore, in order to be able to process the content optimally, you should use a 4K monitor PC that provides the previously mentioned components in sufficient strength.

---
PC hardware requirements for a 4K monitor
Processor: Depending on the application, a processor from the current Intel i5 processor generation (or higher) is recommended.
RAM: The working memory should be 16 GB or more.
Graphics card: When choosing the graphics card, you usually have to decide between nVidia and ATI (The two biggest manufacturers of graphics chip). When choosing the actual graphics card, a memory of 2 GB or more is recommended.
However, if you want to use the 4K monitor for gaming, there is no upper limit to the performance class. Here, the PC is usually capped by the budget.
4K monitors for multimedia applications
Speed vs. picture quality - The 4K monitor panel technology guide:
Depending on the intended use of a 4K monitor, you have to pay attention to which panel technology it works with. This has an impact on the speed of the image change, the contrast, the color quality and much more.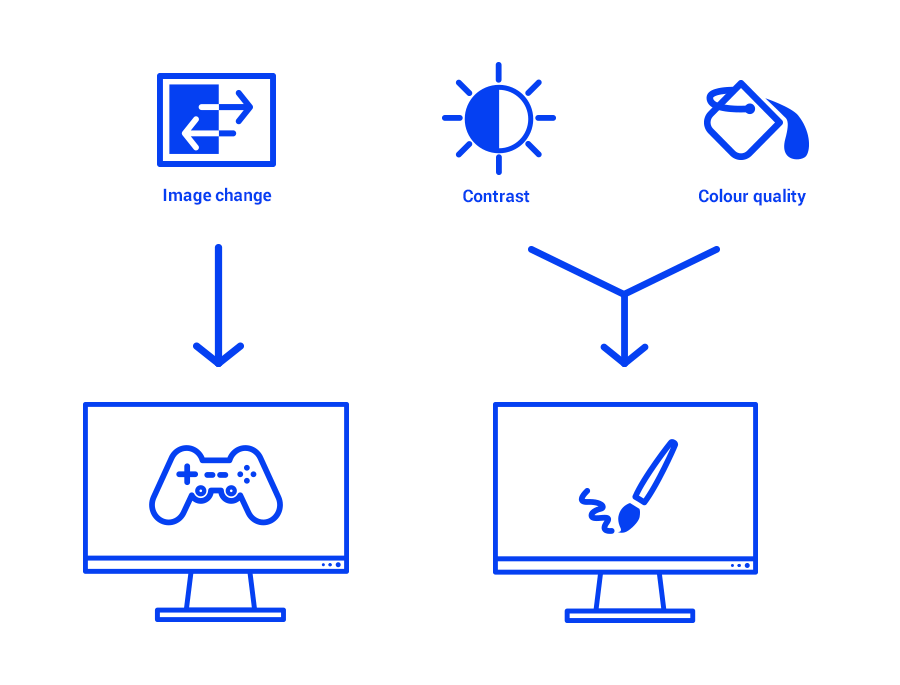 If it is to be a monitor for gamers, it is good to know whether the 4K monitor is gaming-suitable. A TN panel offers the best speed when changing images. It is a bit lower in contrast, but the speed is more important for a 4K gaming monitor than the pure picture quality.

On the other hand, if you need a 4K monitor for image editing or video editing where the display of color quality and contrast matter, you should choose a 4K monitor with an IPS panel, a PLS panel, or a VA panel. They offer better color and contrast representation and place less emphasis on speed.
What size should your 4K monitor be?

The following points play an important role in this question:
For which area of application do you need the monitor?
How far away from the monitor do you sit?
How much space does your workstation or desk offer for the monitor?
For typical work, a 4K monitor up to 32 inches is probably the upper end of sizes to consider. If your work requires a lot of different windows to be open though, a 34-inch model might be interesting. However, if you work with several monitors, you should reduce the size of each display otherwise the ergonomics will suffer a bit with the conventional sitting distance.
---
4K Gaming Monitors
If you're looking for a 4K monitor for gaming, one of your main decisions will be whether you want to go for a single or multiple monitor setup. For most games, a single monitor is sufficient.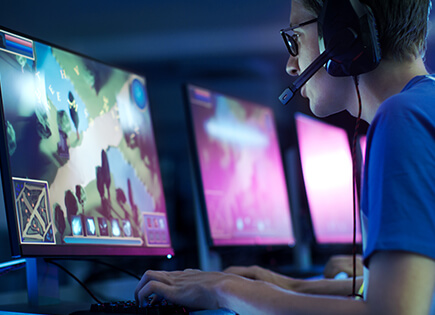 If you play racing simulators, flight simulators or similar games, a multi monitor setup is recommended for the right around view in the cockpit. In this case, make sure that the graphics card not only offers enough power but also several outputs, such as Displayport, so that you can supply all three 4K monitors with a signal.

The choice of monitor size in this case mainly depends on your taste and the available space or seating distance. The selection of 4K monitors is large in this area and covers diagonals from 24 to 36 inches.
4K Monitor Comparison

To give you an overview, we would like to compare a few models of our 4K monitors. We divide them into the categories gaming and graphics editing.
4K monitors for graphics work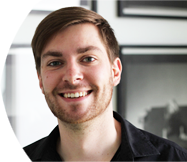 Do you still have questions? We are happy to advise you personally - we look forward to your call or mail! If you would prefer us to call you back free of charge, simply leave us your contact details now.
Contact form Contact person