Projection surfaces
Mobile canvases, fixed canvases or canvas colour – there are many different ways to create your own projection surface. In the following we would like to present three products for an optimum projection surface.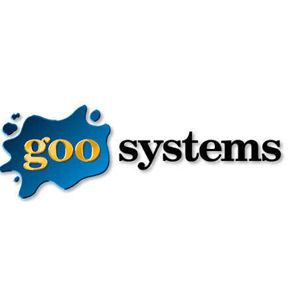 screen goo colour (pair / Reference White 1 L)
With the screen goo Reference White colour (pair stands for primer plus colour) in the pack size 1 L you will have enough colour to paint a video projection surface of 4.6 m². The shade Reference White is fit for standard video projectors. Darker shades like, for example, high contrast shades are made for video projectors with a particularly high contrast.

To product category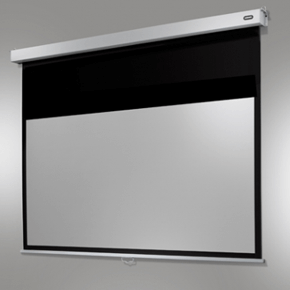 celexon screen Manual Professional Plus 200 x 113 cm
As a high-quality canvas blind, the celexon canvas blind Professional Plus 200 x 113 cm not only offers an excellent projection surface in a stylish case, but also a slow-return mechanism which prevents the canvas from winding up unevenly. Of course, this makes winding up a lot more comfortable. If you do not want to buy the more expensive motorised canvas, the celexon canvas blind Professional Plus should be your first choice.

To product category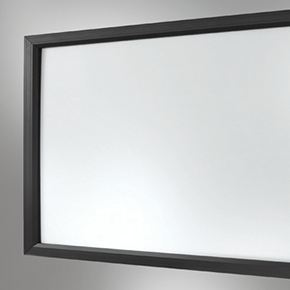 celexon screen HomeCinema Fixed Frame 240 x 135 cm
The celexon HomeCinema Frame 240 x 135 cm is the classic choice for your home cinema room. With its size, you will achieve a true cinema feeling in your own home, without having to worry about the video projector quality or light power not being high enough. With its black border it creates an excellent home cinema feeling. Of course, it can also be used in the living room, however, you will need to keep in mind, that it appears like an empty picture on the wall if not in use. With a huge flat TV hanging on the wall or standing on a rack, you will, however, face the same problem when it is not in use.

To product category
Projection surface for video projectors
To achieve an optimum video projector picture, the projection surface should be carefully prepared. This applies to a regular wall in the first place, if you do not want to install a canvas. For this application, we offer special wall colours that can be used to create a projection surface for video projectors which can be compared to a standard canvas. That way you do not need to use a canvas, you will still see a satisfying projection result.
If you want to transform a wall to be a projection surface, there are a few requirements that should not be neglected. If there is wallpaper on the wall, you should remove it beforehand. This obviously applies to adhesive residues as well. Now you will have to take a closer look at the plastered wall beneath. The plaster must not be too harsh as this would later influence the projection results. Should this be the case, the surface needs to be evened out beforehand using emery paper until no more ridges can be seen or felt. Now the wall needs to be prepared with a primer to assure a perfect application of colour. If you use the colours by the manufacturer screen goo, you will need a pack size of 4,6 L for the priming and later also for the colouring of a 4.6 m² area. If you are planning to create a projection surface of this kind, these details can be used as an orientation.

Both the primer as well as the actual canvas colour should be applied in two layers. The application is done using a roller or spray gun. Avoid brush application as the structure would be visible on the projection surface. For best results, leave the area to dry properly.

After this step, the canvas colour can be applied on top of the primer. For this, follow the same requirements as in the application of the primer. Let the wall dry properly after applying the colour as well. After the projection surface has been created, you can consider adding a black frame to it.

Yet another possibility to create a projection surface, apart from painting it, is to use a standard canvas. There are many options regarding the positioning of such a projection area, for example mobile or fixed. If you don't want to, avoid using a canvas for optical reasons, it will most probably be the less expensive solution.

Nowadays, the range of different canvas types is very wide, thus, you will surely find the right canvas for your needs, whether you are looking for a canvas blind or a motorised canvas for a fixed installation or a tripod or mobile canvas for portable use.

The ideal canvas solution remains the frame canvas, as it keeps the projection surface straight and even. Due to the traction on all four sides, the canvas remains straight even in the long term. This makes the frame canvas the perfect canvas, provided that it can be left to hang on the wall permanently. This might be the only reason against the frame canvas. In contrast to a canvas blind, it cannot be hidden easily but remains on the wall permanently like an empty picture when not in use. This is the main reason why it is used in a dedicated home cinema room rather than in the living room.