Projector or Professional Display for your business -
Which technology is suitable for which application?
Would you like to equip your company with professional presentation technology? Then there are two options: Projector or professional displays, both of which can meet the requirements for impressive presentations. However, the decision between a projector and a display is not so easy. We will explain you which is best for your application and which criteria you should look for.
Considerations of projector or display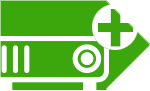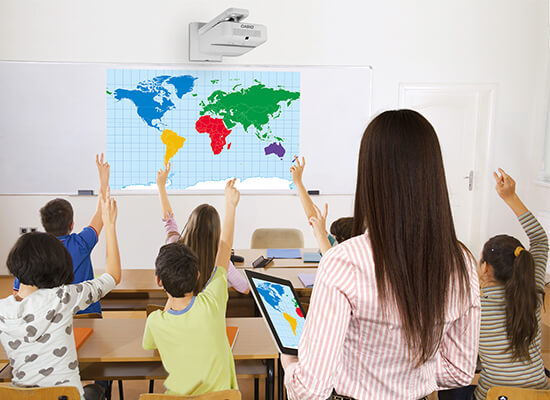 Room size
If you need a big picture, a projector is probably the right choice for you. With an image width of more than 200 cm, projectors can display a considerably larger image area compared to displays and are also cheaper. Professional displays offer you a limited screen size and are a great option for smaller rooms. If space is a factor, you can also consider a short throw projector, these have the advantage that the user is not dazzled and casts no shadow. Since the projection distance is very low, even projection in small rooms is possible.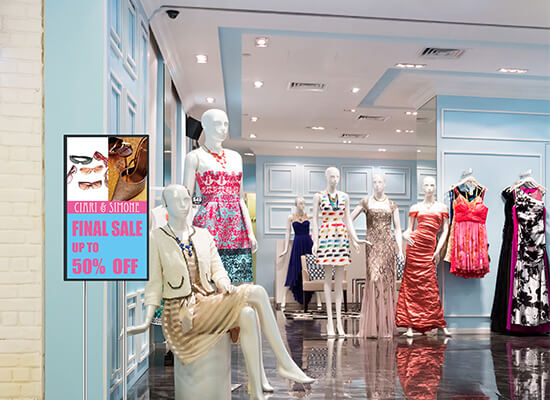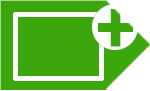 Brightness
A display is less sensitive to ambient light than a projector. In order to project a high-quality image even in bright surroundings, projectors must have a very high lumens, but even then, they can suffer in terms of the contrast. Therefore, in a bright environment, we would tend to lean towards display that achieves a sharp image even in difficult lighting conditions. If your conference room can not be darkened or is exposed to very bright ambient light, a professional display is the right choice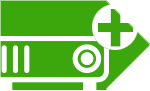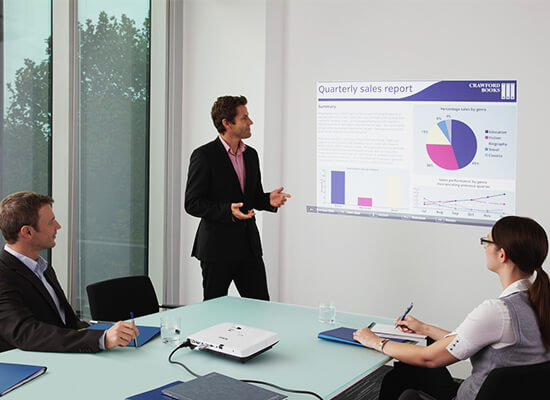 Mobility
Especially in the business area, presentations in meeting rooms, with customers and on business trips are part of the daily business. The ideal solution is provided by mobile projector, which you can easily take by car, train or plane. They all have a low weight and offer some practical features such as presenting directly from the USB stick or automatic keystone correction for easy set up. The compact projectors are ideal for flexible use and easy transportation. Mobile projectors are great companions for business travelers!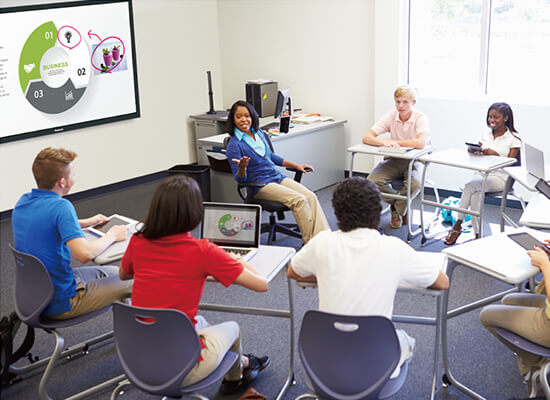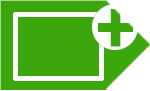 Interactivity
In terms of interactivity, display solutions with touch function are especially convincing. They are suitable for use in conference rooms as well as in school classes. In meeting rooms, you can use the Professional Display to give interactive presentations, promoting the collaboration and efficiency of your business. When used in schools, professional displays today often replace the traditional school whiteboard or blackboard. In a classroom, the display is often used together with a visualiser. An excellent combination for modern, interactive learning!
---
Projector and display in comparison
| Projector advantages | Display Advantages |
| --- | --- |
| Huge picture sizes possible | Cheaper for a large screens |
| Easier mobile use | Recognises different resolutions and formats and displays them correctly |
| Less sensitive to ambient light | Quieter -> no fan required |
| Low maintenance -> no lamp replacement necessary | No shadowing when presenting |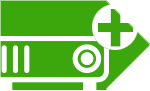 Projector advantages

Huge picture sizes possible

Easier mobile use

Less sensitive to ambient light

Low maintenance -> no lamp replacement necessary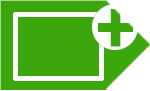 Display Advantages

Cheaper for a large screens

Recognises different resolutions and formats and displays them correctly

Quieter -> no fan required

No shadowing when presenting

For large images and mobile use, you should prefer a projector, if there's lots of ambient light or interactive requirements, a professional display is advantageous.
---
Projector or display? -Conclusion
For large screens, a projector is the best and cheapest solution. In small school classes or meeting rooms however, a short distance projector or a professional display is attractive.
In high ambient light conditions and for digital signage solutions, you can resort to a large format display if a bright projector is too expensive to buy. If you are on the move, a mobile projector is set up quickly and easily. The compact Pico projectors are also perfect as a mobile companion for business travelers!
In our projector buyers guide and the Display buyers guide you can learn about the most important features, applications and purchase criteria of projectors and displays. To make your projection perfect, we also have a large selection of screens for every application. If you decide on a combination of projector and screen, we present you the different screen types and application areas in detail in our screen buyers guide.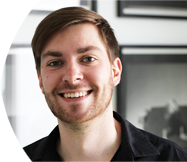 Do you have any questions about the selection of your projector or professional displays? We also advise you personally - we look forward to your call or e-mail! If you prefer to be called back by us for free, please leave us your contact details.
Contact form contact person
Our projector and display recommendations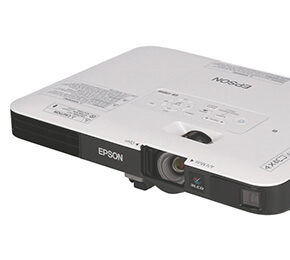 Epson EB-1785W
The Epson EB-1785W is a mobile business projector for presentations on the go. At only 1.8 kg, it is extremely portable and an ideal companion for business trips. It has a WXGA resolution and a light output of 3,200 lumens. Features like Wi-Fi & Miracast set the Epson EB-1785W apart from other mobile projectors.


Resolution:1280 x 800 WXGA

Light output:3.200 ANSI Lumen

Connectors:HDMI
D-SUB 15pin in (VGA)
USB Typ A und Typ B
Cinch-Video

To Epson EB-1785W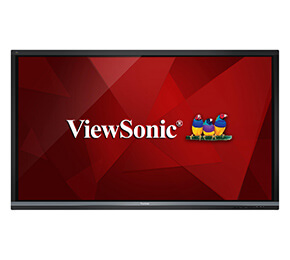 ViewSonic IFP8650
The ViewSonic IFP8650 is a large-format 86" touch display with 4K UHD resolution for interactive work! It is multi-user friendly and plug'n'play capable with various sources (PC, laptop, Mac). The ViewSonic ViewBoard software allows you to draw on your content with ease and you can also send content to the display wirelessly, for example via screen mirroring.


Resolution:3840 x 2160 4K UHD

Brightness:350 cd/m²

Connectors:HDMI
DisplayPort
D-SUB 15pin in (VGA)
USB Type A
RJ45
RS232

To ViewSonic IFP8650
Panasonic PT-EZ590E
In addition to the WUXGA resolution, the Panasonic PT-EZ590E offers a dynamic contrast ratio of 10,000: 1 and a very high brightness of 5,400 lumens. The high-resolution and bright installation projector also has a strong lens shift function and optional lenses. So it offers a great picture even in daylight environments!


Resolution:1920 x 1200 WUXGA

Light output:5.400 ANSI Lumen

Connectors:HDMI
D-SUB 15pin in (VGA)
D-SUB 15pin out (VGA)
S- Video
RJ45
RS232
USB Type A

To Panasonic PT-EZ590E