WLAN Projector: Let's take a look at wireless projectors
Many projector manufacturers equip their projectors with WLAN. A feature that is gaining more and more supporters in the home cinema and business sector. What is the secret of a WLAN projector? We'll tell you the pros and cons.
A projector with Wi-Fi has many advantages!
A projector with Wi-Fi only needs power when being installed, no need to run a cable between the projector and the source. This saves money for long cables and time on a more difficult install.

Another plus is undoubtedly the look. Thanks to wireless connection, a projector can fit seamlessly into the room because the cable will not need to run around the room or in a cable channel, which is hardly an attractive proposition.

Another big advantage: You can also wirelessly connect mobile devices such as smartphones and tablets to your projector. This will allow you to send presentations, pictures, texts or videos to the projector.

If the projector supports MHL, then even a video transmission of high-resolution content may be possible. Using an MHL-capable Miracast adapter.

Of course the main advantage of a WLAN projectors is its ability to receive data from a laptop computer, making them a great tool for presentations on the road. This allows you to remain flexible in the positioning of your projector and you can therefore better adapt to the changing presentation environments.

Some projectors will also allow multiple participants to wirelessly connect to the projector at the same time to simultaneously show their content.

In addition to the use in the business sector, WLAN is also becoming increasingly popular in home cinema. There are already several projectors that can receive and process a Full HD signal in 3D via a wireless HD set. Especially in the living room, where a signal cable can be unsightly or the installation difficult, this solution is very convenient.

The WLAN function of a WLAN projector is often a separate module (WLAN dongle) which is either enclosed with the delivery or available as an optional extra. In a few projectors the WLAN unit is built in to the projector.

Disadvantage:
The connection of the projector via WLAN also has a disadvantage. If you connect the laptop to the projector via WLAN during a presentation, simultaneous access to the Internet is not possible via WLAN: Here you need an additional LAN cable from the notebook to the router. Alternatively, set up a WLAN connection via the router to the projector.
Choose a projector
---
Advantages and disadvantages at a glance
Advantages
Disadvantages

No annoying cables
Easy installation
Wireless use via mobile devices such as smartphones and tablets (Miracast)
Fast change between devices

Connection to the Internet only possible via router or cable
The playback of videos via WLAN is only possible in certain set ups
Advantages
No annoying cables
Easy installation
Wireless use via mobile devices such as smartphones and tablets (Miracast)
Fast change between devices
Disadvantages
Connection to the Internet only possible via router or cable
The playback of videos via WLAN is only possible in certain set ups

The quality does not fall just because you are looking at a wireless projector: You can still find Full HD and 3D projectors featuring wireless functionality.
---
Our WLAN projector recommendations in comparison
Epson EB-2247U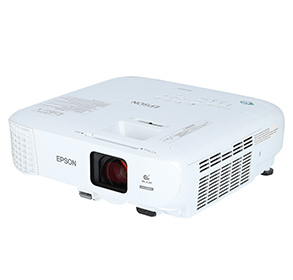 WUXGA resolution
4200 lumens
16:10 format
15,000: 1 contrast
The Epson EB-2247U offers versatile application possibilities as a compact multimedia projector. It is ideal for presentations and occasional home cinema evenings. Thanks to its wireless features Wi-Fi and Miracast, it offers two ways to provide it with wireless content.

Product
LG PF1500G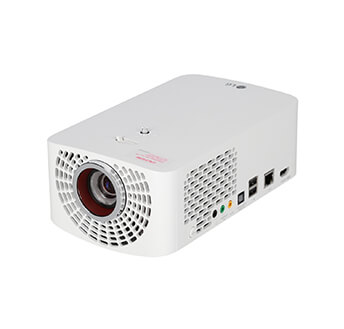 WUXGA resolution
1400 lumens
16: 9 format
150,000: 1 contrast
The LG PF1500G LED Full HD Projector offers excellent entertainment features with a long-lasting light source. In addition to its attractive connection selection, it also offers a WLAN interface and Miracast. This allows him to provide wirelessly with content, for example, from a notebook or tablet.

Product
Epson EB-2265U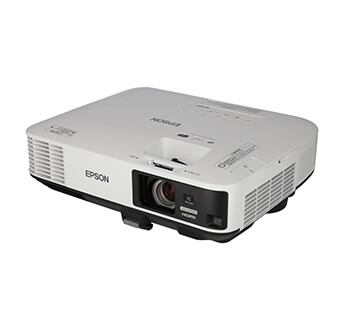 WUXGA resolution
5500 lumens
16:10 format
15,000: 1 contrast
The Epson EB-2265U offers a bright, yet compact multimedia projector the best conditions for a variety of rooms. In terms of connection, it offers a wide array of versatile interfaces as well as Wi-Fi and Miracast. Thanks to this wireless feature, you can wirelessly play a variety of content from presentation to video clip.
Other top wireless projectors
How to make your projector WLAN-capable
There are 2 options for wireless connection to the projector:


Your projector

has

a built-in WLAN receiver:
Simply connect your WLAN-enabled device directly to the projector. Some manufacturers build in the WLAN interface and some provide an external dongle. This is simply plugged into the appropriate interface, most commonly the HDMI or USB.


Your projector

does not have

a built-in WLAN receiver:
If your projector has an MHL-capable HDMI connection, you can buy yourself a third party MHL WLAN dongle. If this is not the case, then some of the WLAN dongles for HDMI can draw power externally via USB. In this case you will need an additional power supply to supply the dongle with power.
The two possibilities of connection:
Projector with integrated WLAN receiver and projector without integrated WLAN receiver
---
Smart Project: From your smartphone or tablet via Miracast
Miracast is a screencast standard. It allows the streaming of audio and video content from mobile devices such as tablets and smartphones. For example, you can stream videos from your Miracast enabled smartphone via Miracast to a Miracast-compatible projector.


Similarly with WiDi (Intel Wireless Display). It is even possible to stream from a device with a WiDi driver to a projector with Miracast support.

Miracast and WiDi support video resolutions up to 1920 x 1080 pixels (Full HD).
---
Wireless HDMI Sets: Experience Wireless Full HD

In addition to a normal WLAN transmission, which can be used with a projector via USB dongle or MHL adapter, more and more projectors offer a wireless HD solution, which can be purchased optionally.


This solution works mostly on HDMI basis and is either powered by a separate power supply, or even via an MHL-capable HDMI port. The WirelessHD solution uses a transmitter and a receiver. The transmitter is connected to the source via HDMI, so devices such as blu ray player, games console or set top boxes can be used.


When transmitting the Blu-ray signal, in addition to the conventional 2D material, 3D material can also be transmitted in Full HD quality. Wireless HD solution sets completely new standards when it comes to the quality of WLAN projectors.
Buy Wireless HDMI Set
---
Acer Wireless HD Set

The Acer Wireless HD Set consists of a transmitter and a receiver. The transmission of the signal is via a 60 GHz connection, which ensures a good transmission strength.


The transmitted signal can be up to 1080p/60f and this also includes the 3D compatibility. The transmission itself takes place at up to 4 gigabits per second and without compression.


The Acer Wireless HD Set is not only for the Acer Hidden Port models, but also for all other projectors with an MHL HDMI connection. You then only need one power source for the receiver.


With a solution like the Acer Wireless HD Set, the projector WiFi capability becomes even more interesting - especially for home entertainment!
Buy Wireless HD Set
---

Acer goes a step further in terms of WLAN than other manufacturers. Usually you insert a dongle on the back of the projector, but now Acer has made the step with the Acer H7550ST to so-called "Hidden Port Design".


This design features a MHL-capable HDMI port hidden in the projector's housing and a USB cable to power a non-MHL-capable dongle. The small connection box is covered again after installation resulting in a positive effect on the projector design. It also protects the dongle from unwanted access.


In addition to the HDMI connection and the USB cable in the hidden port box, the previously mentioned projector also offers the same interfaces on the back. This means you could equip two wireless dongles at once! Insert a Google Chromecast dongle into the projector and connect an Acer MHL or Wireless HD Adapter via HDMI on the back panel giving you two wireless interfaces to choose from.
---
Projector knowledge from the expert
With the knowledge of our projector Experts you will certainly not be lost in the world of projection. Tips, tricks and interesting facts for beginners and advanced.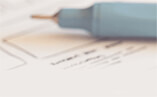 Filled with the most important information about the projector purchase: technology, features, installation and much more clearly explained.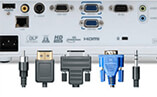 Connecting a projector is not rocket science. It's even easier with this guide.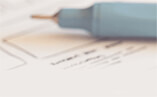 Projector and screen are team players. We will explain the role of a good projector screen in a team with a projector.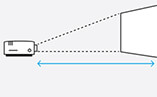 A practical tool for calculating the projection distance and projection size. Try it!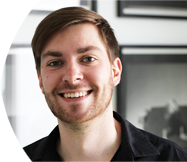 Do you still have questions about the selection of your display? We also advise you personally - we look forward to your call or e-mail! If you prefer to be called back by us for free, just leave us your contact details.
Contact form Contact person