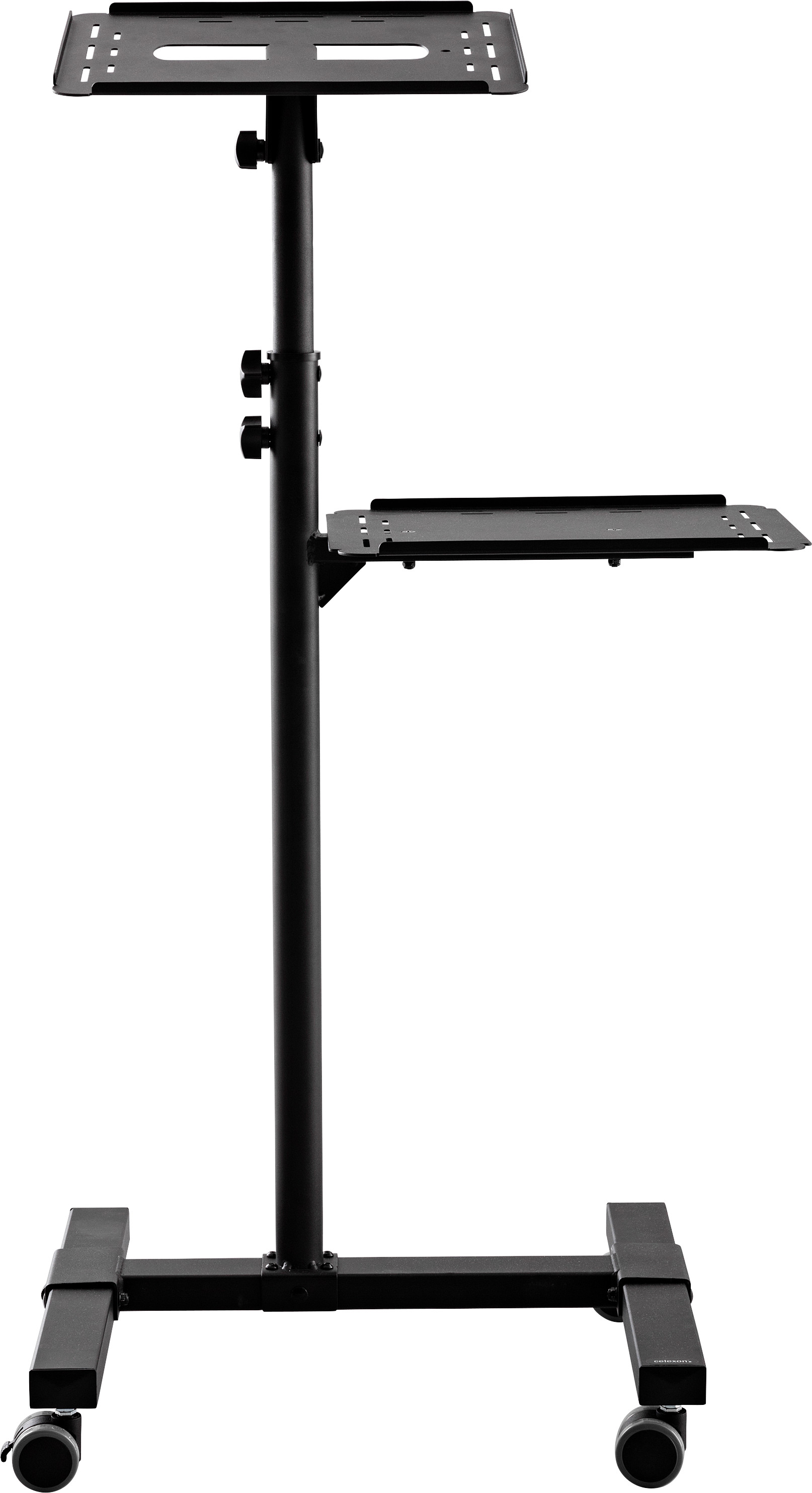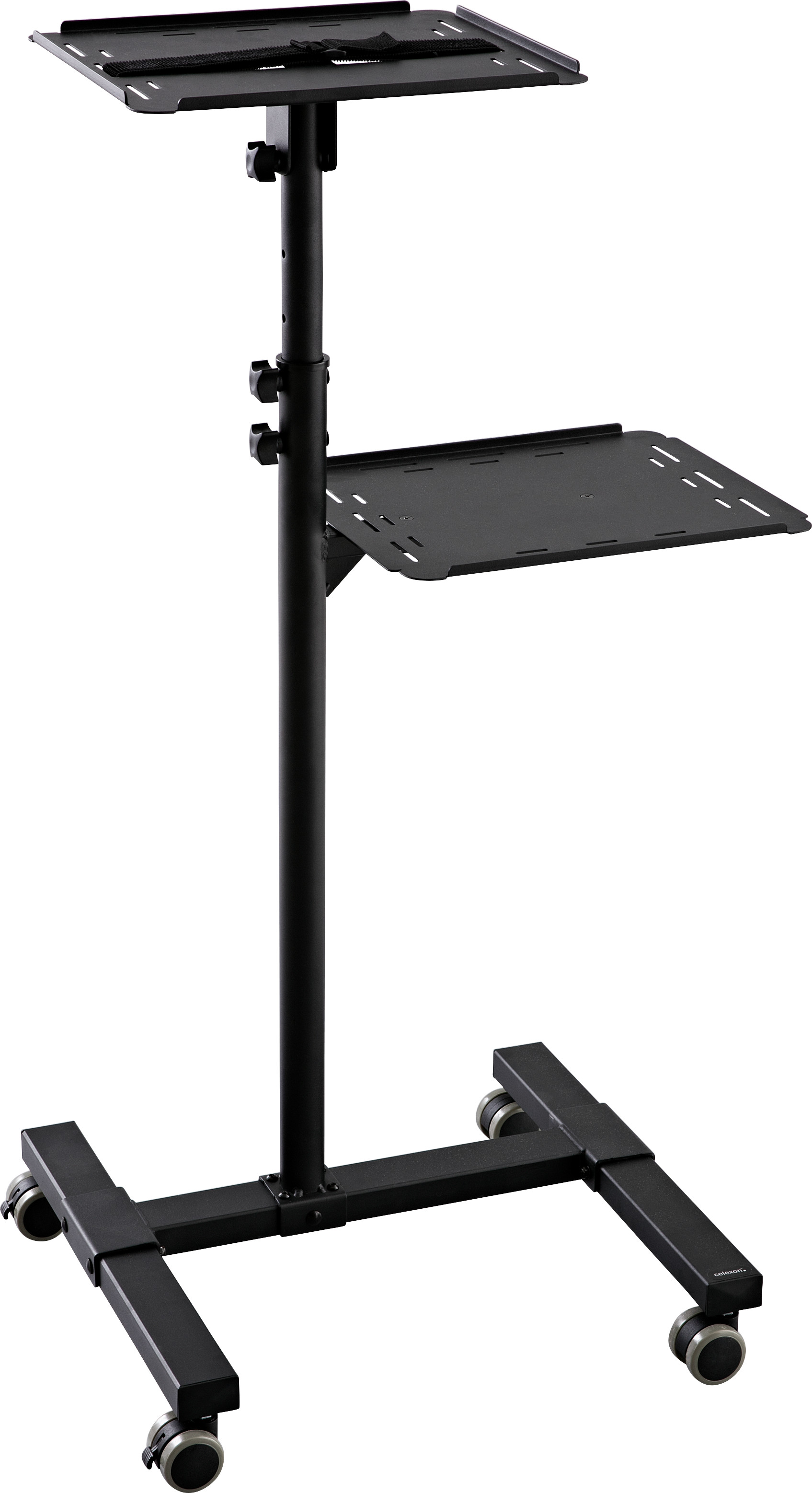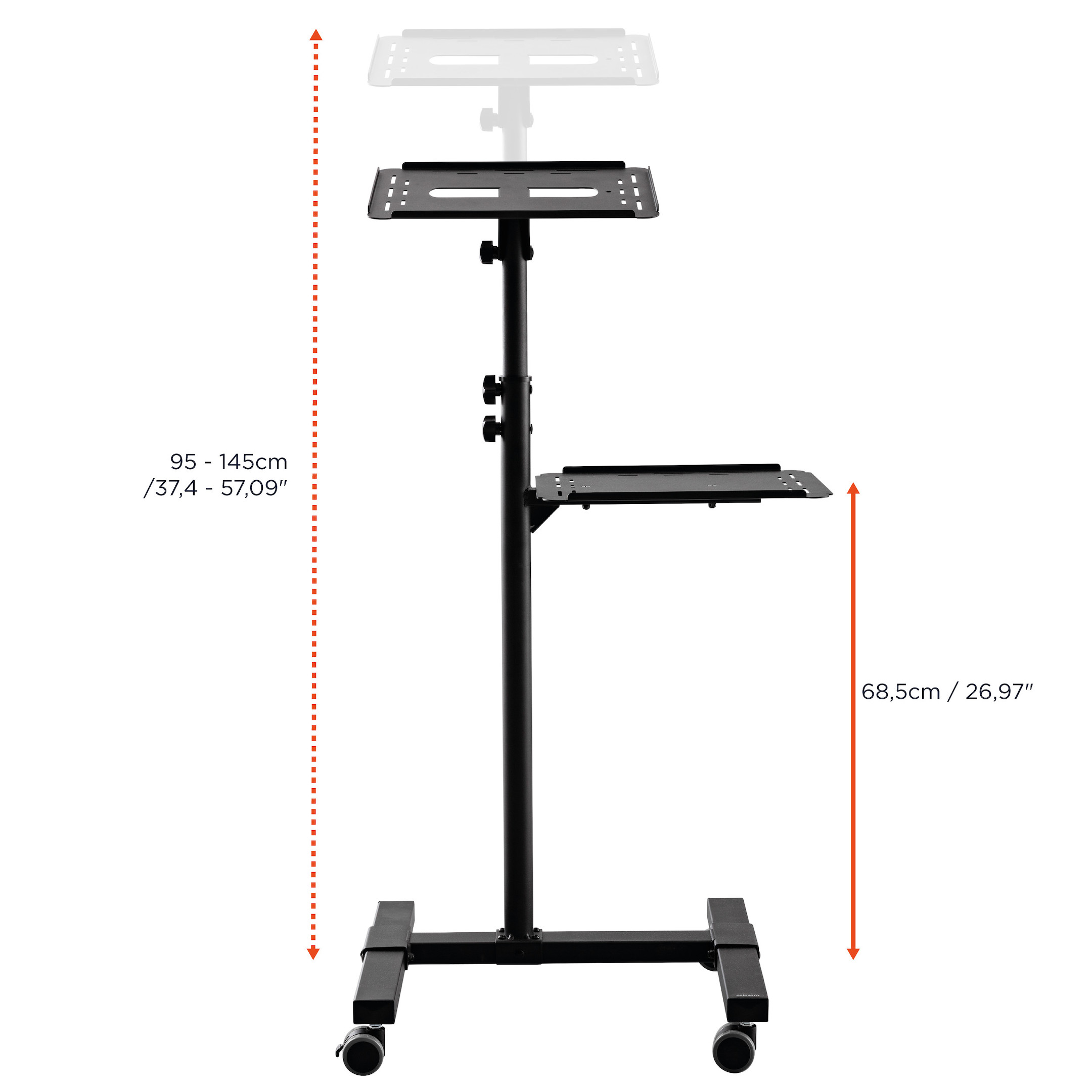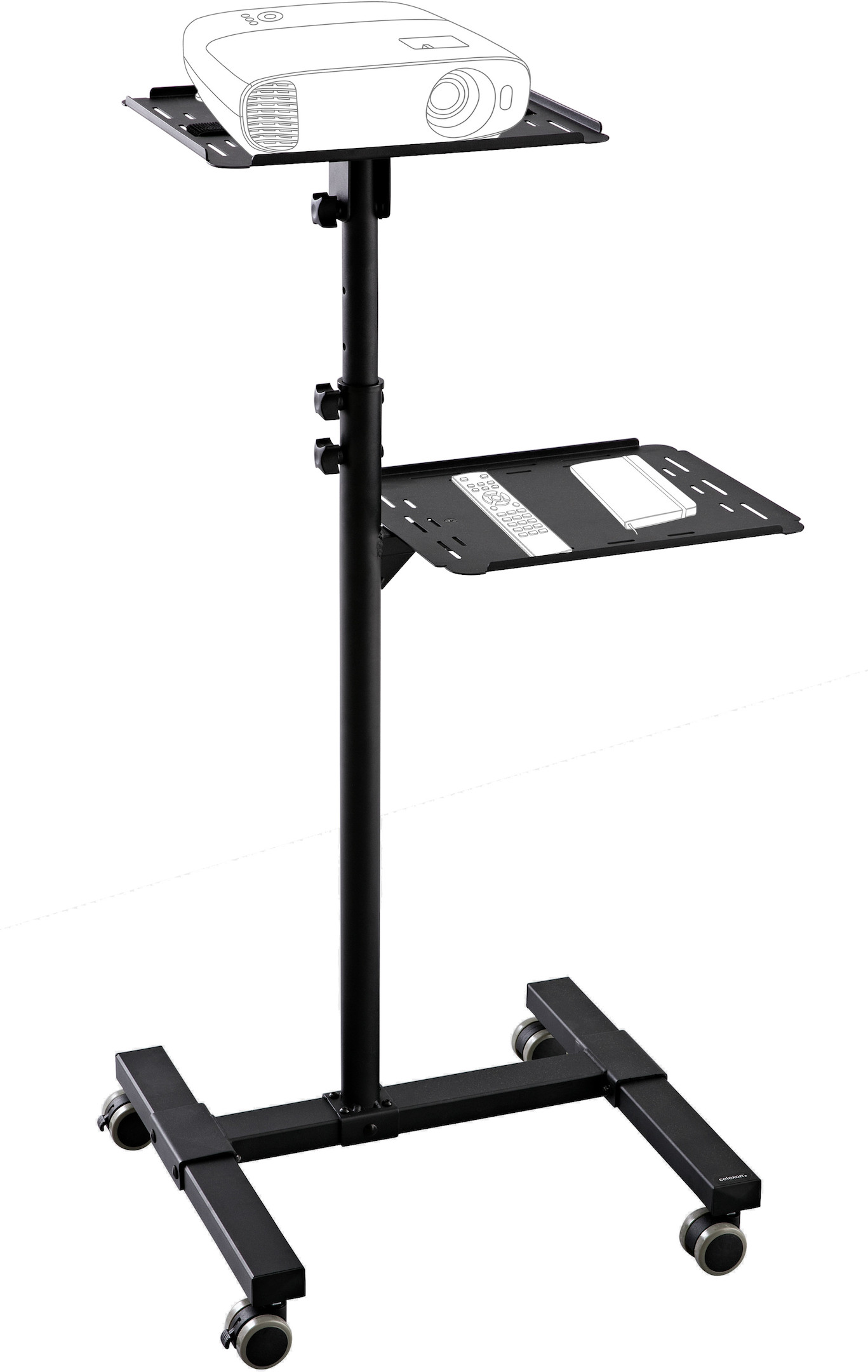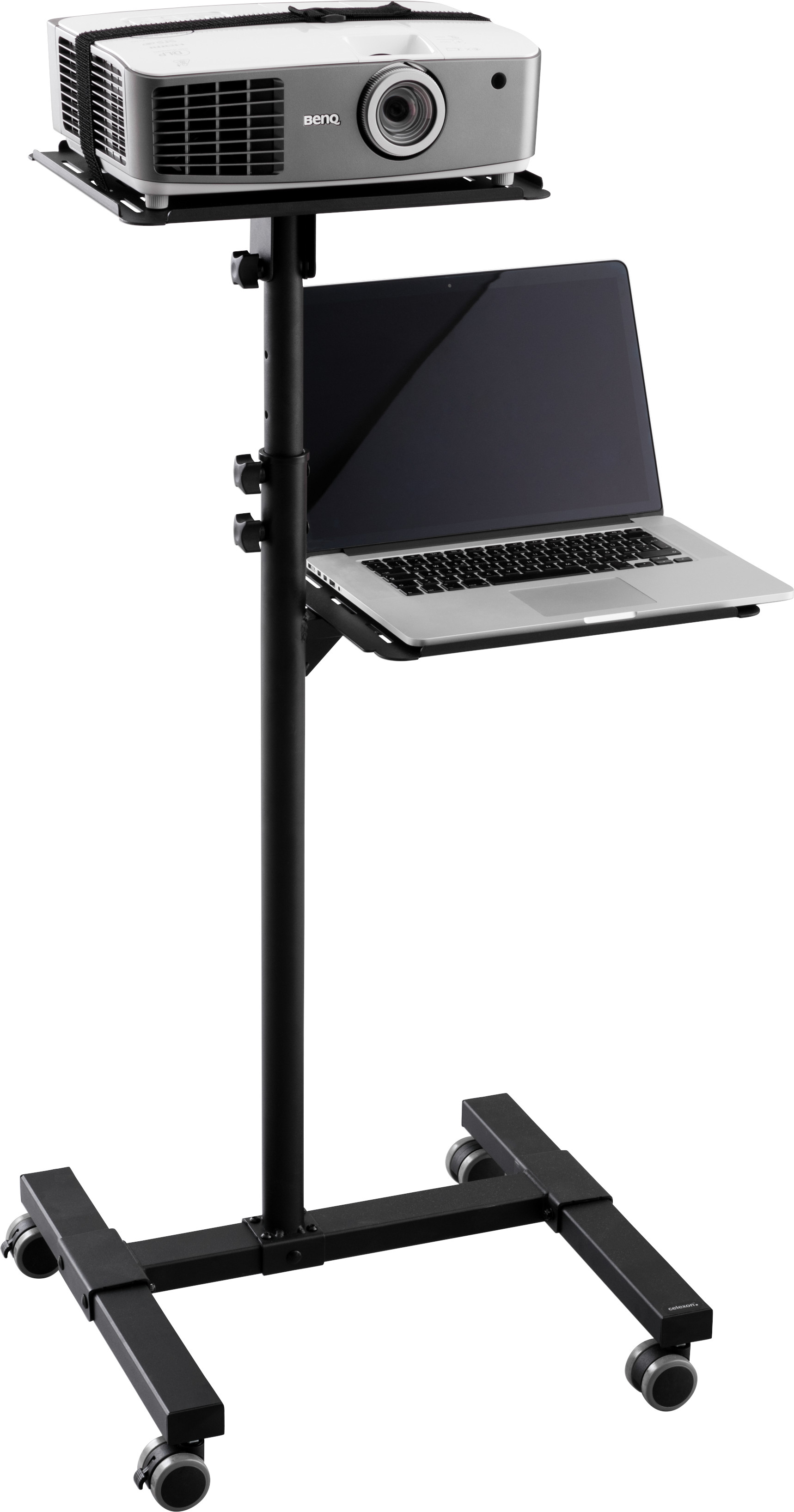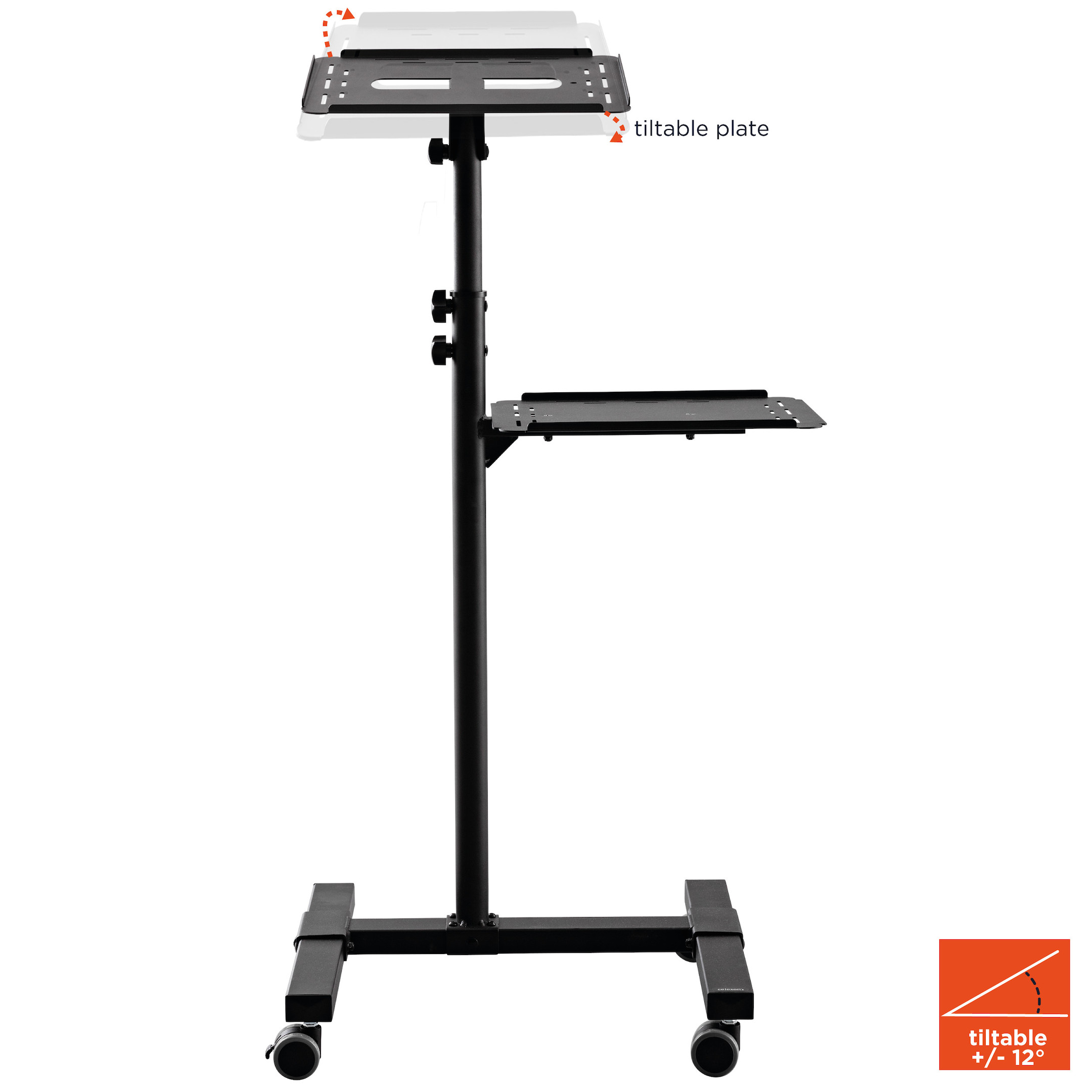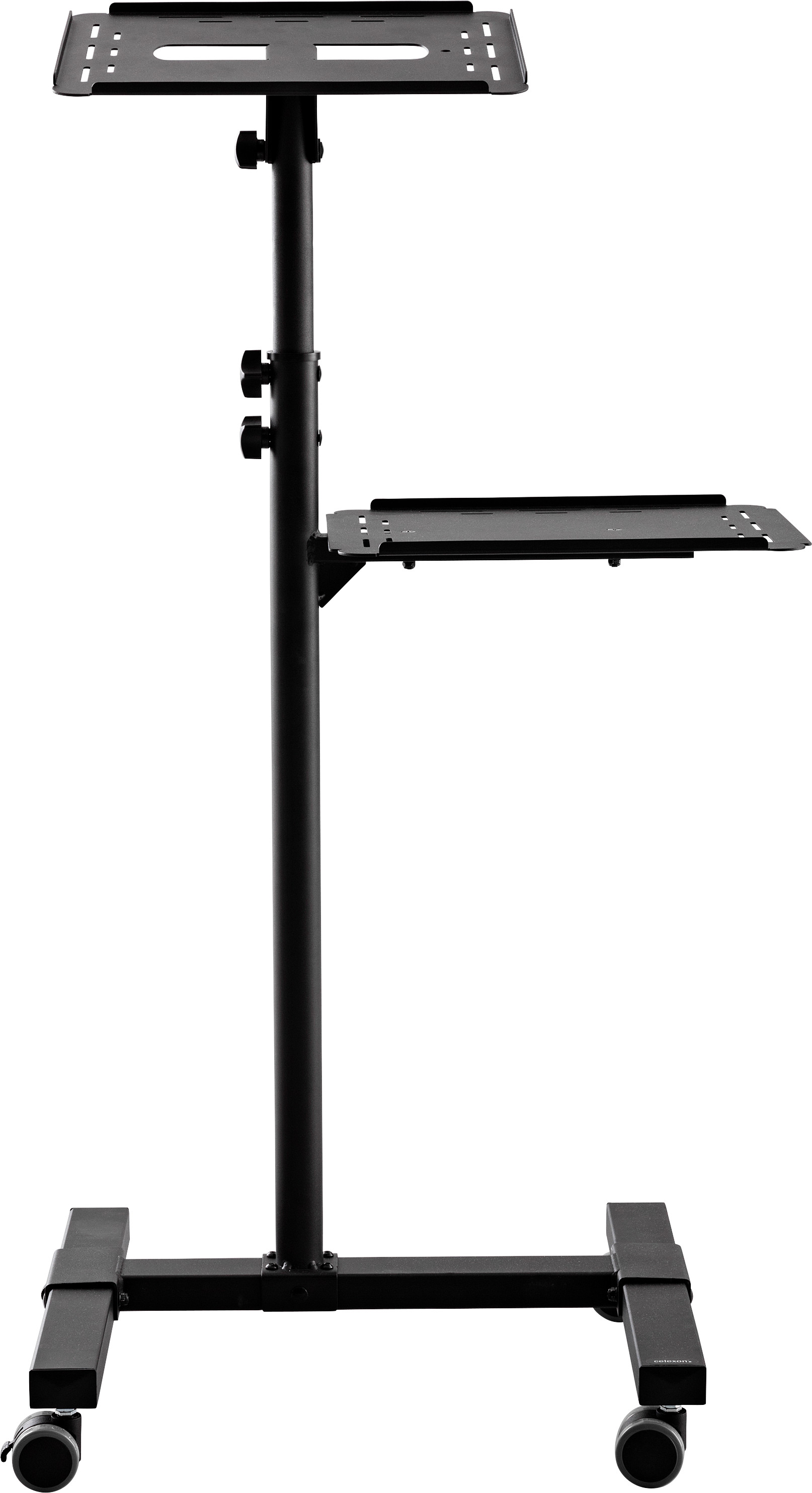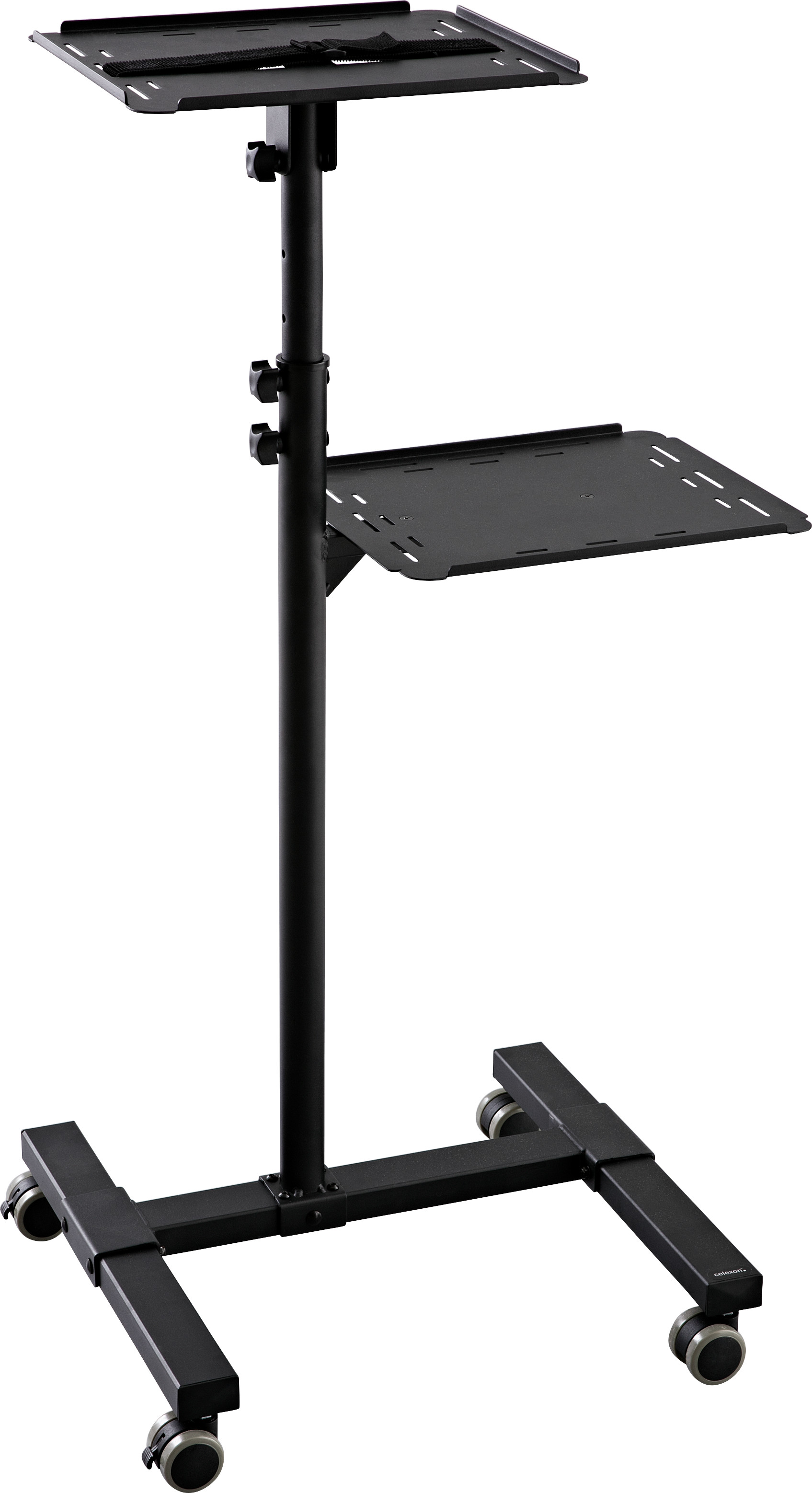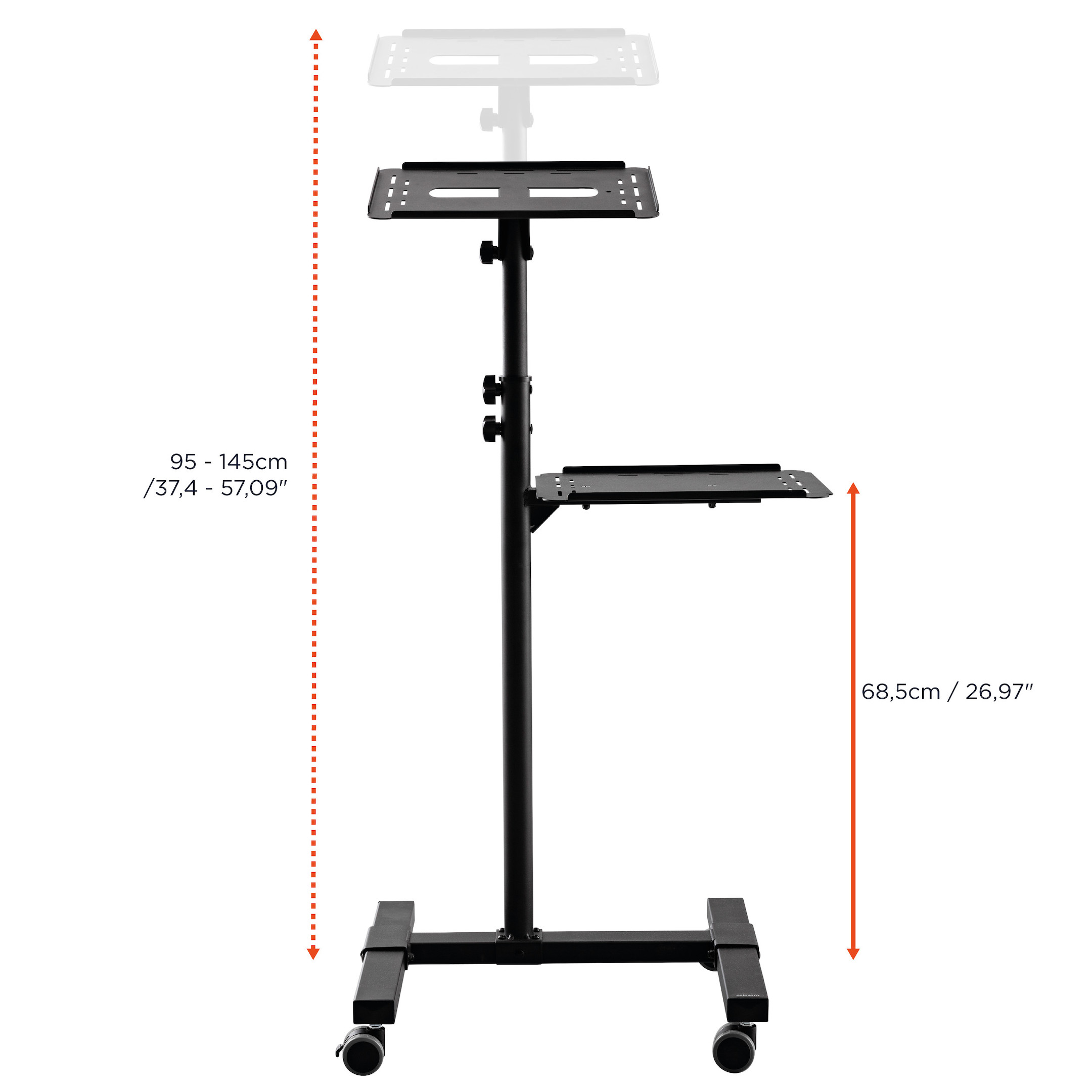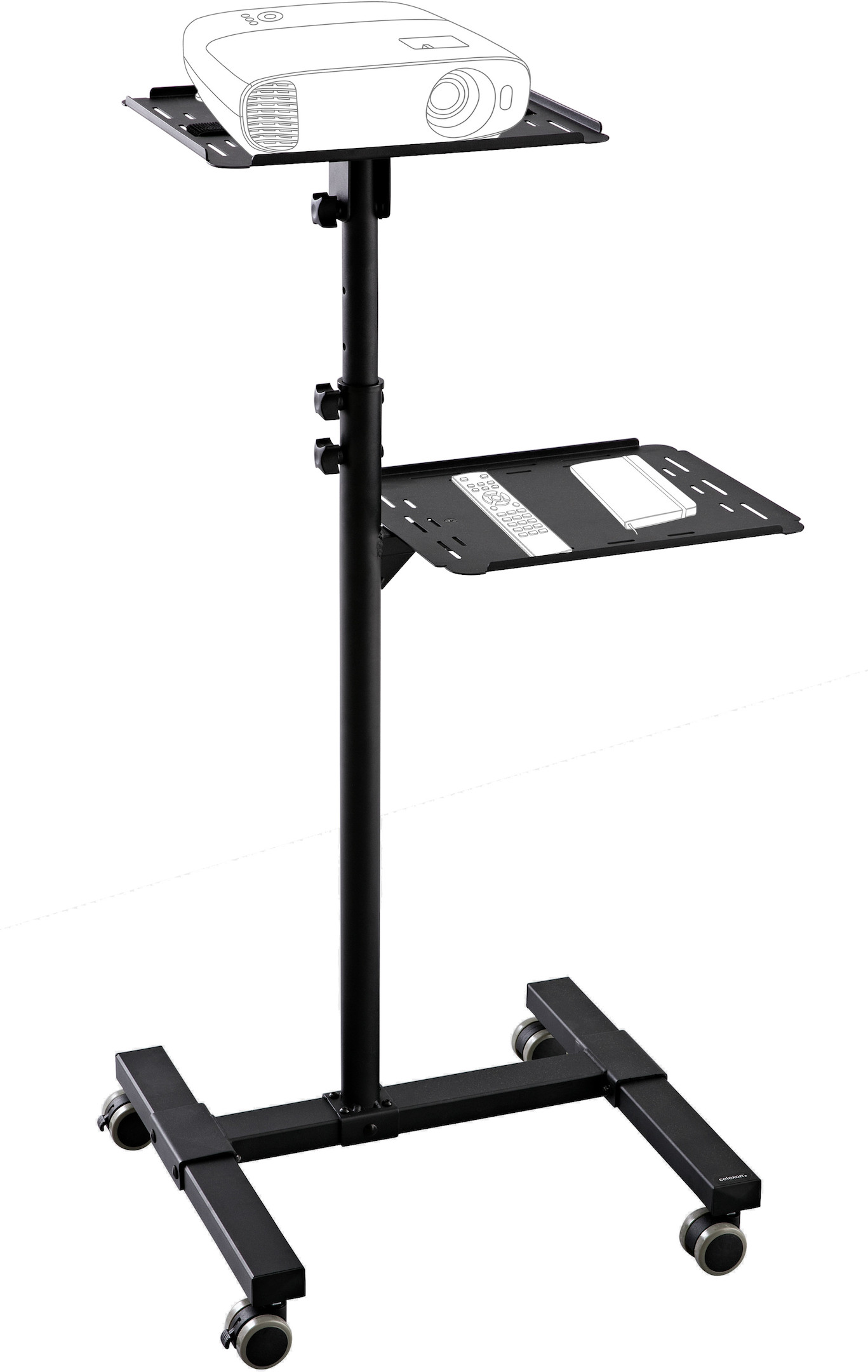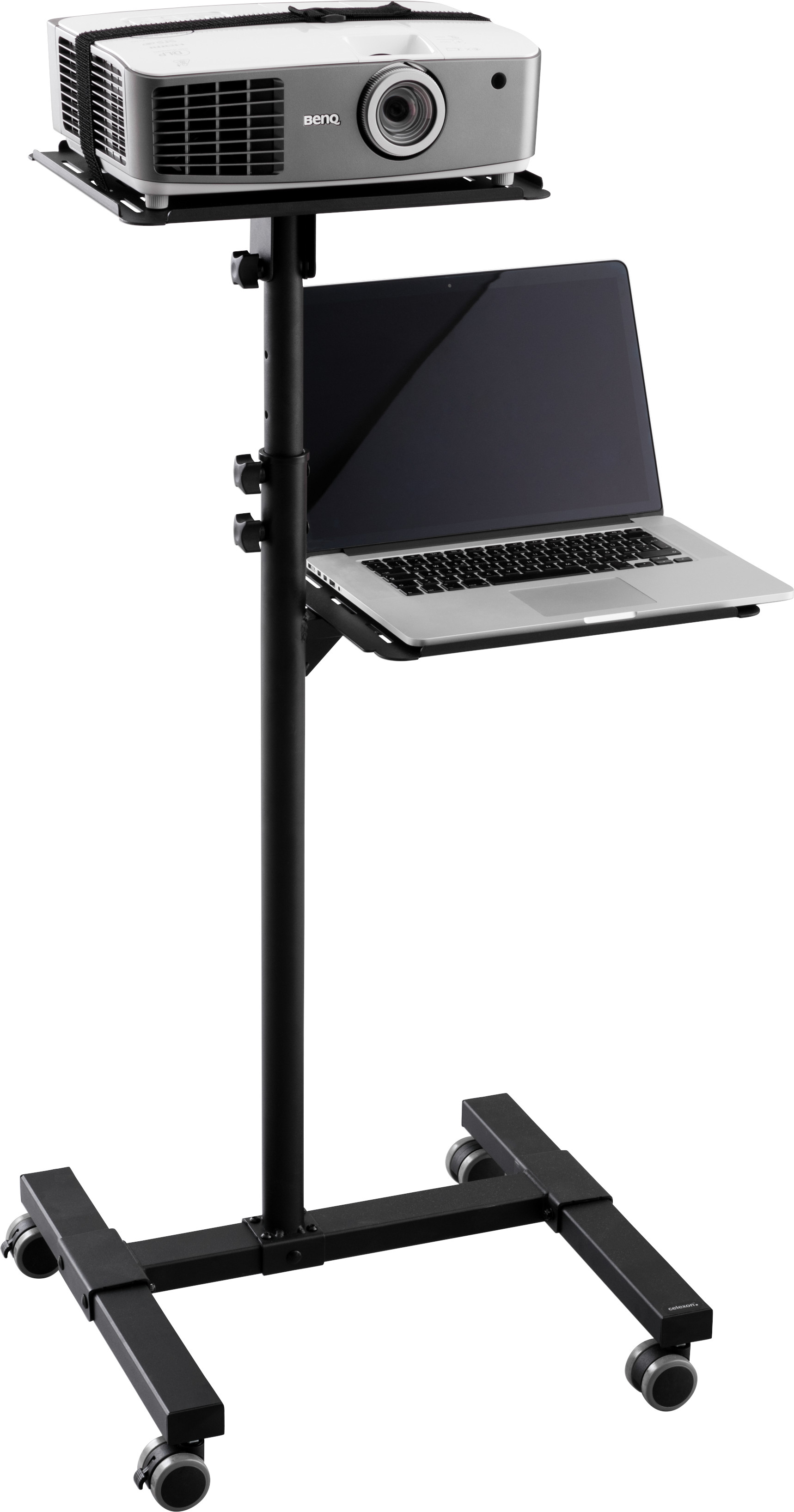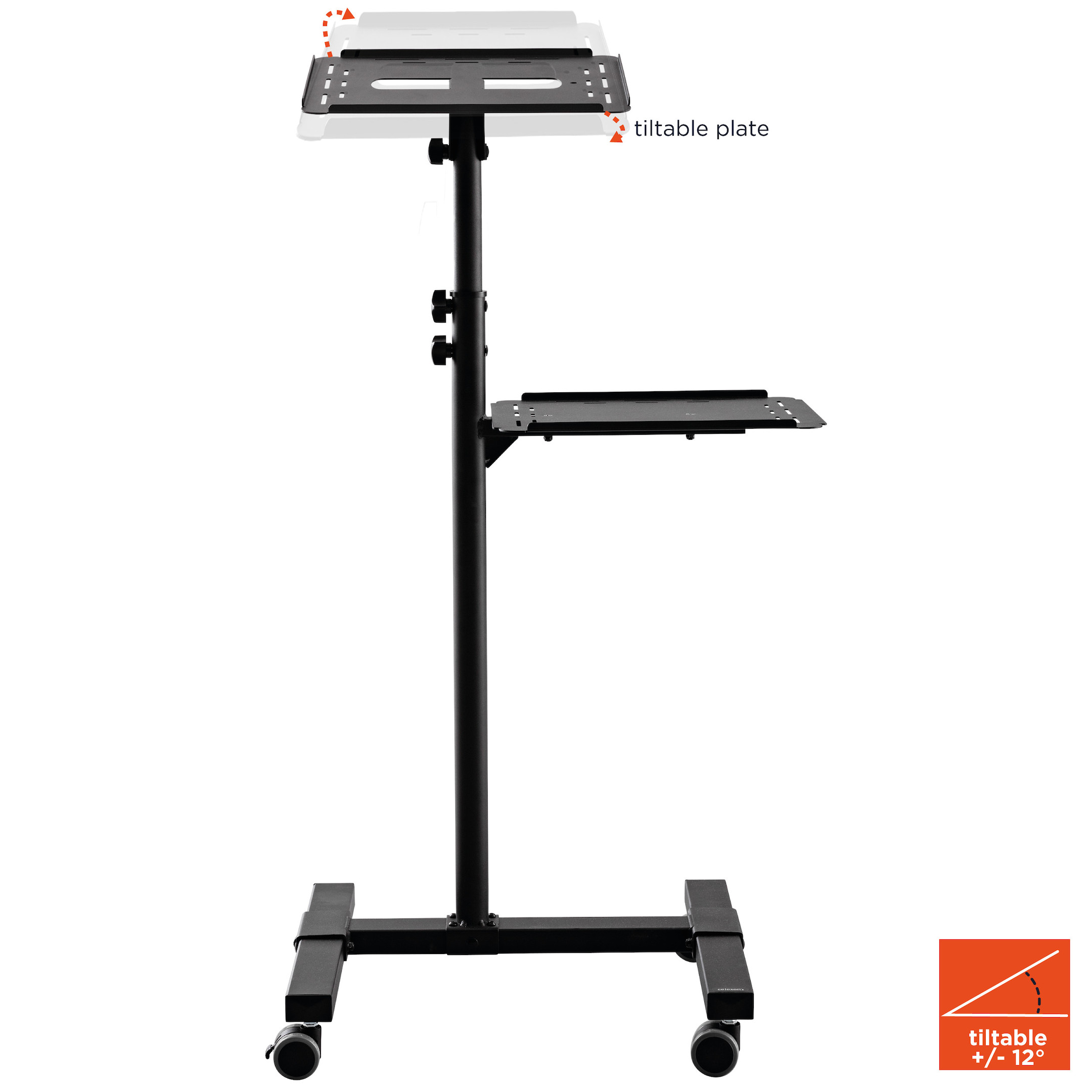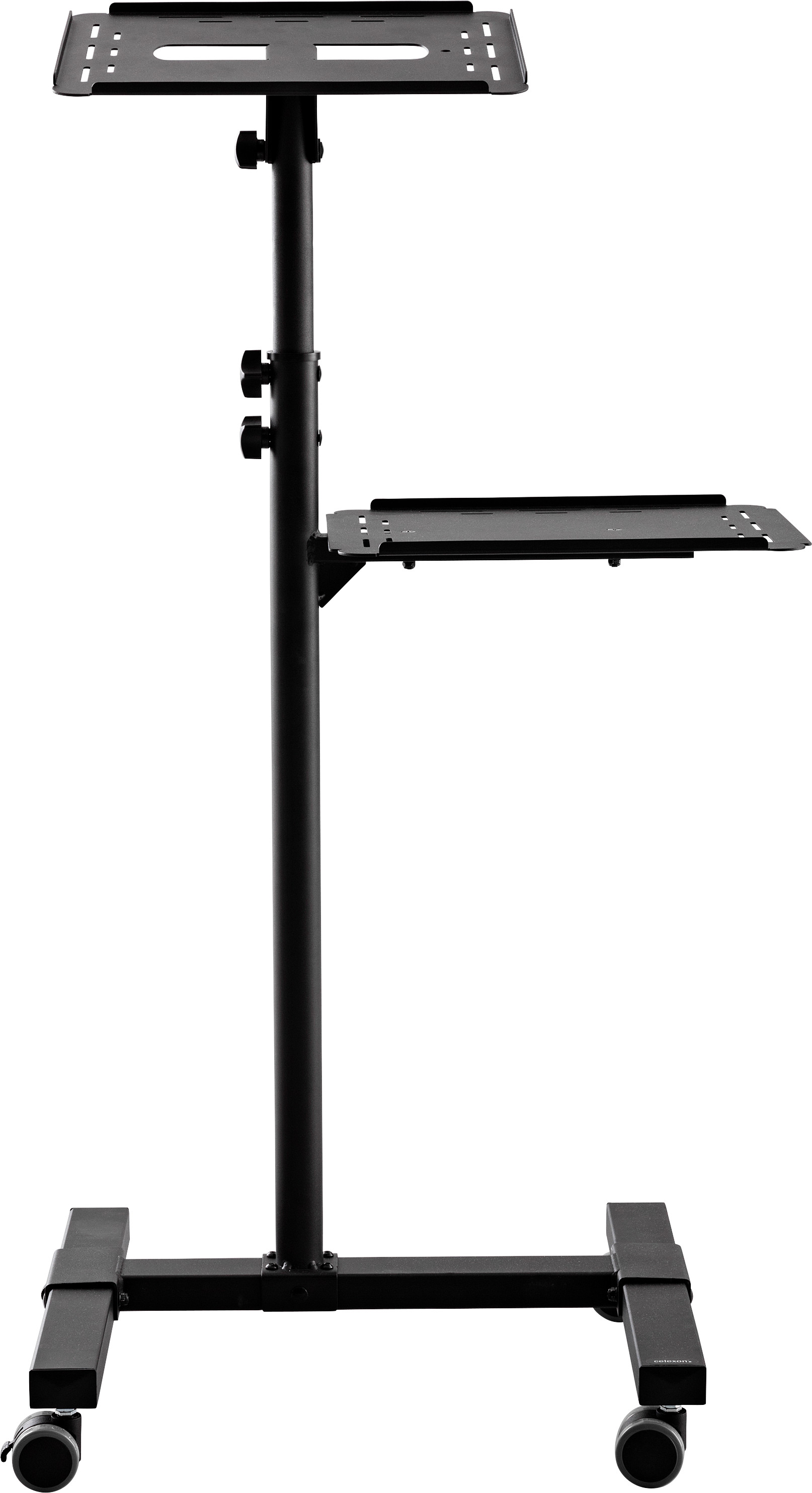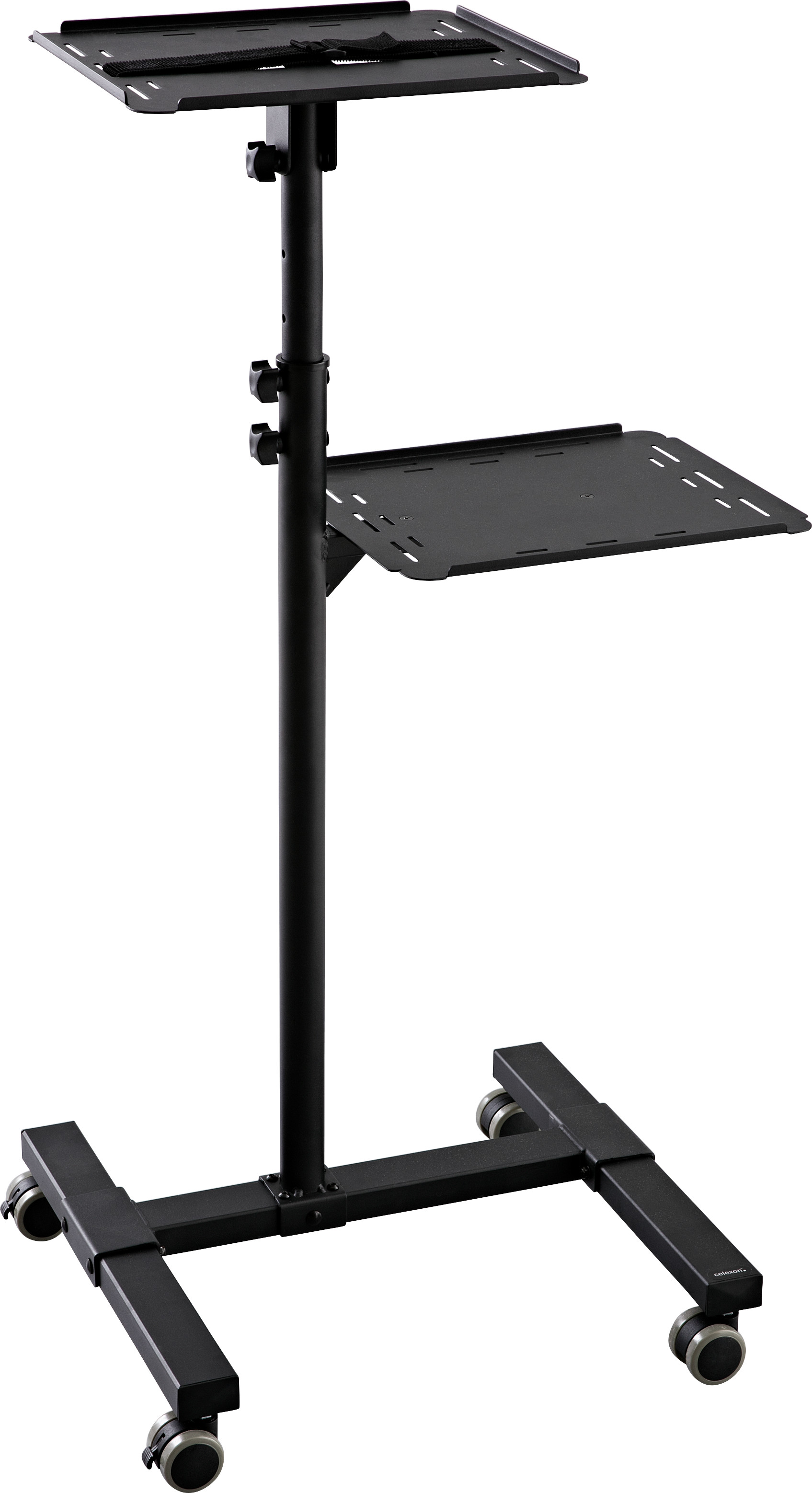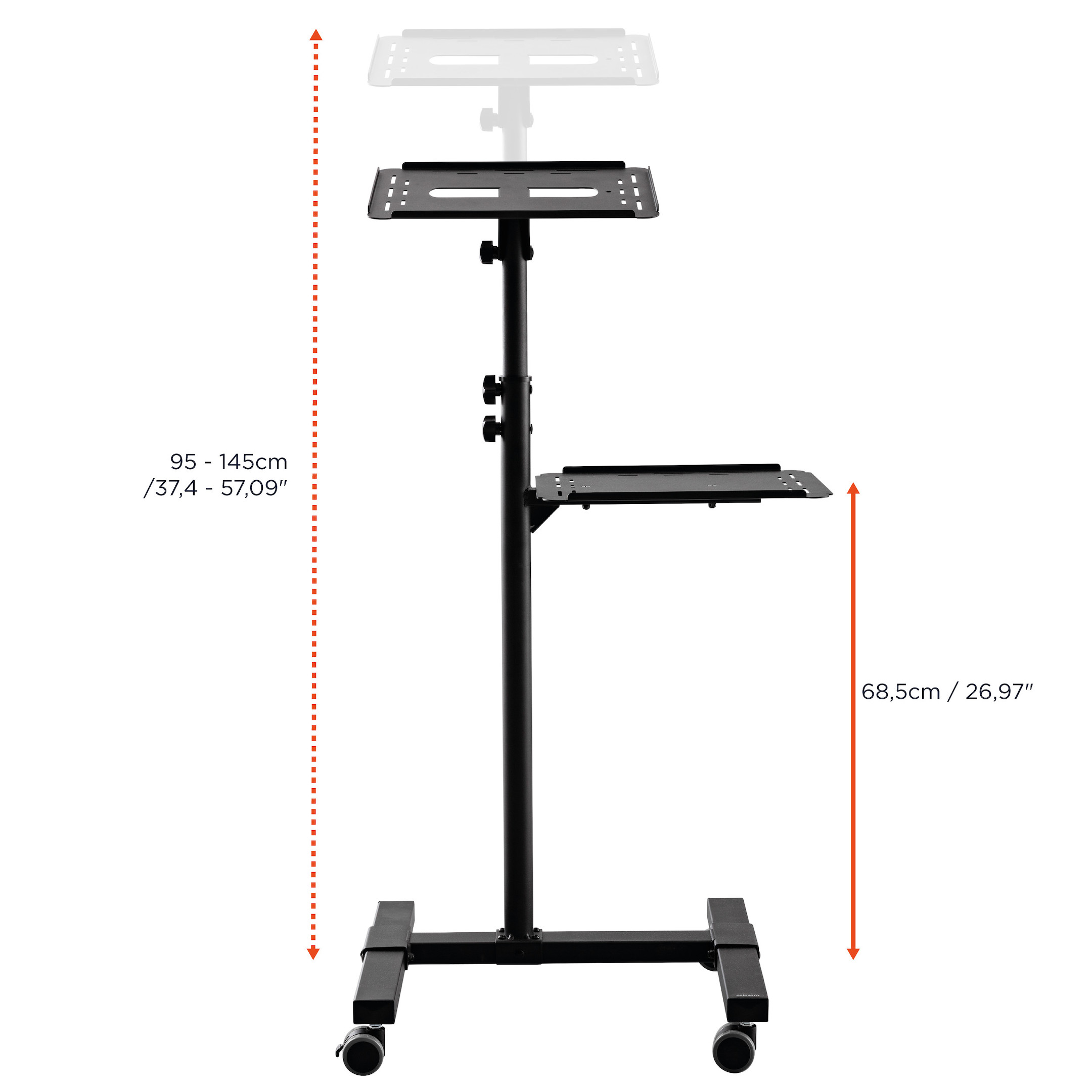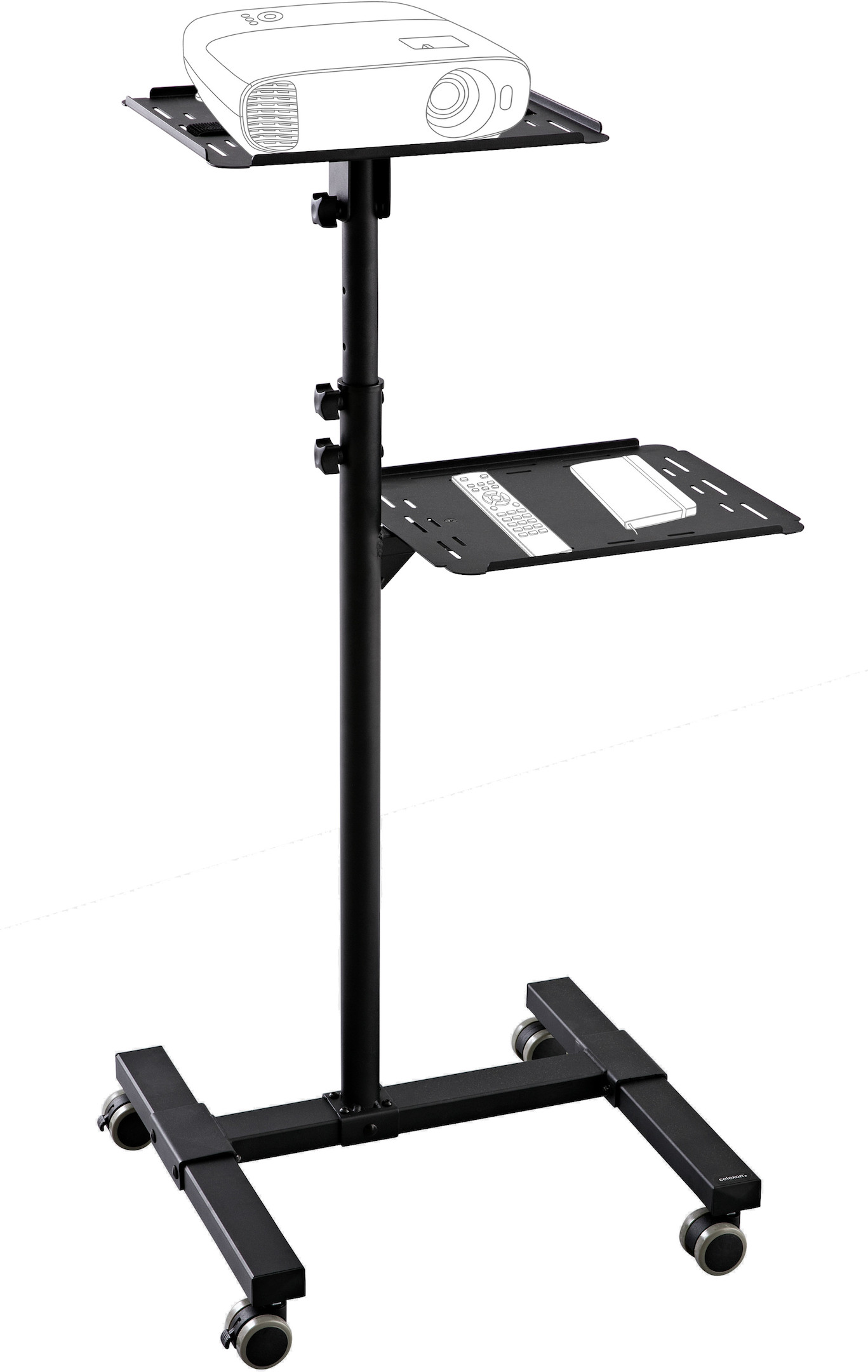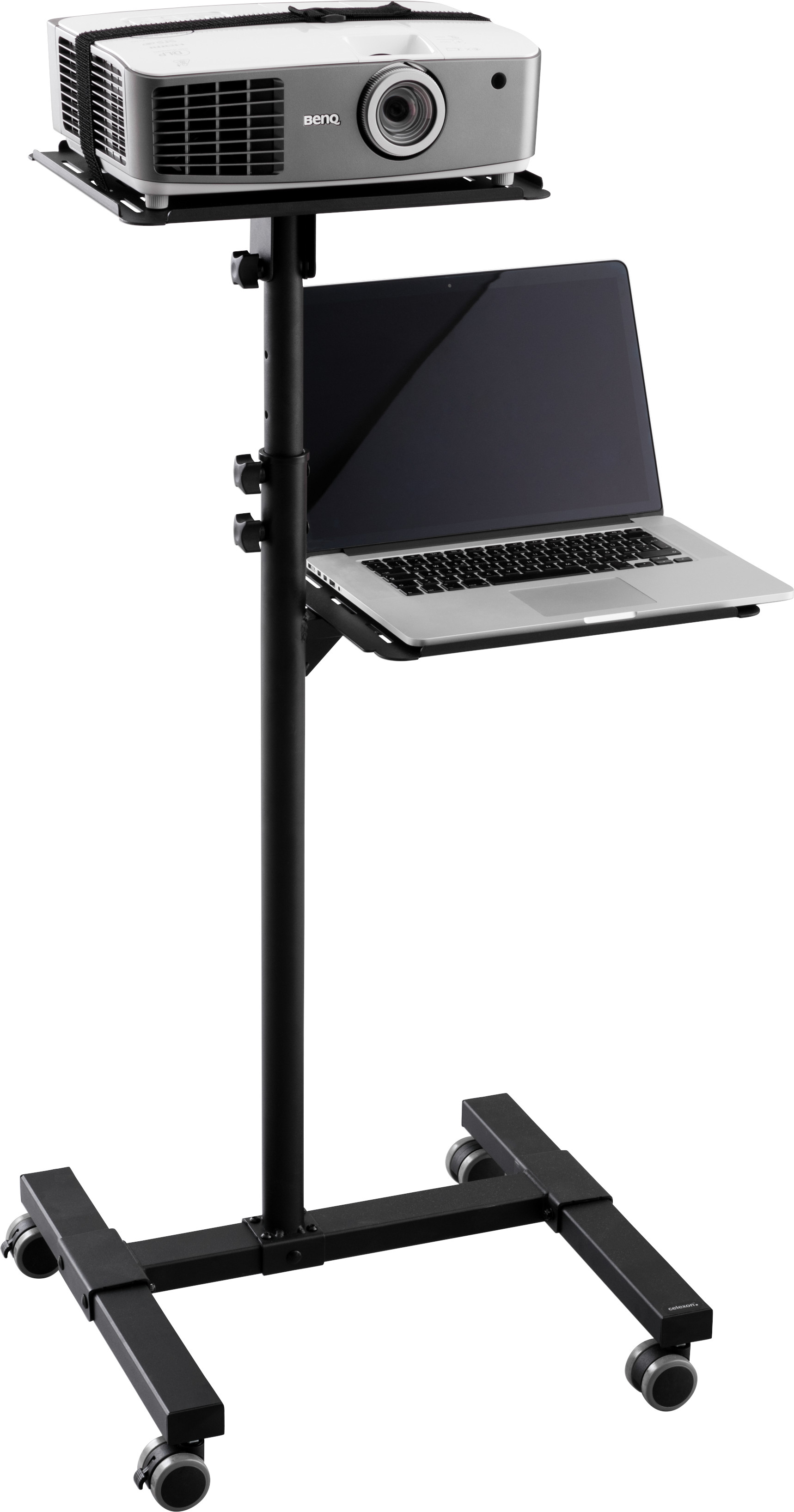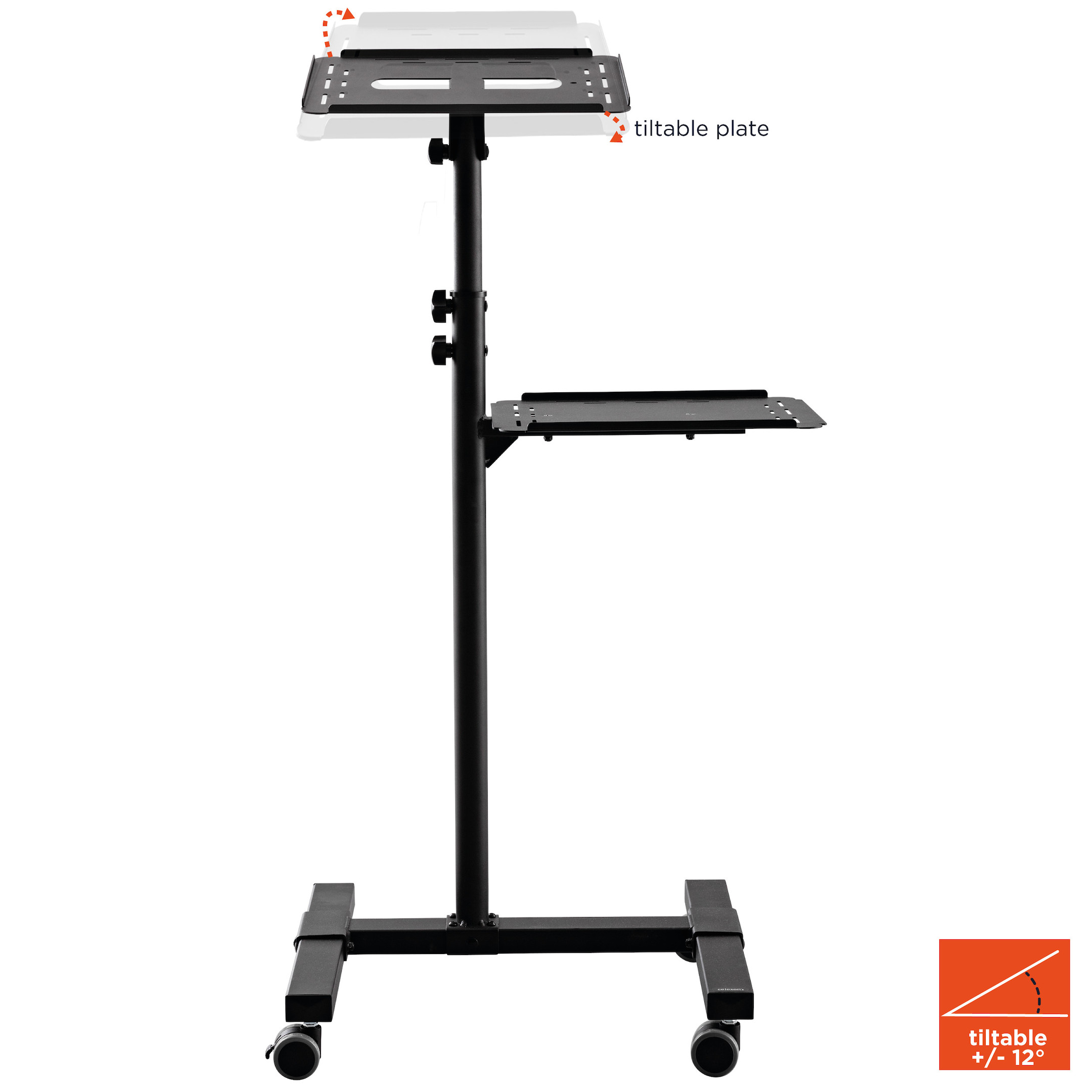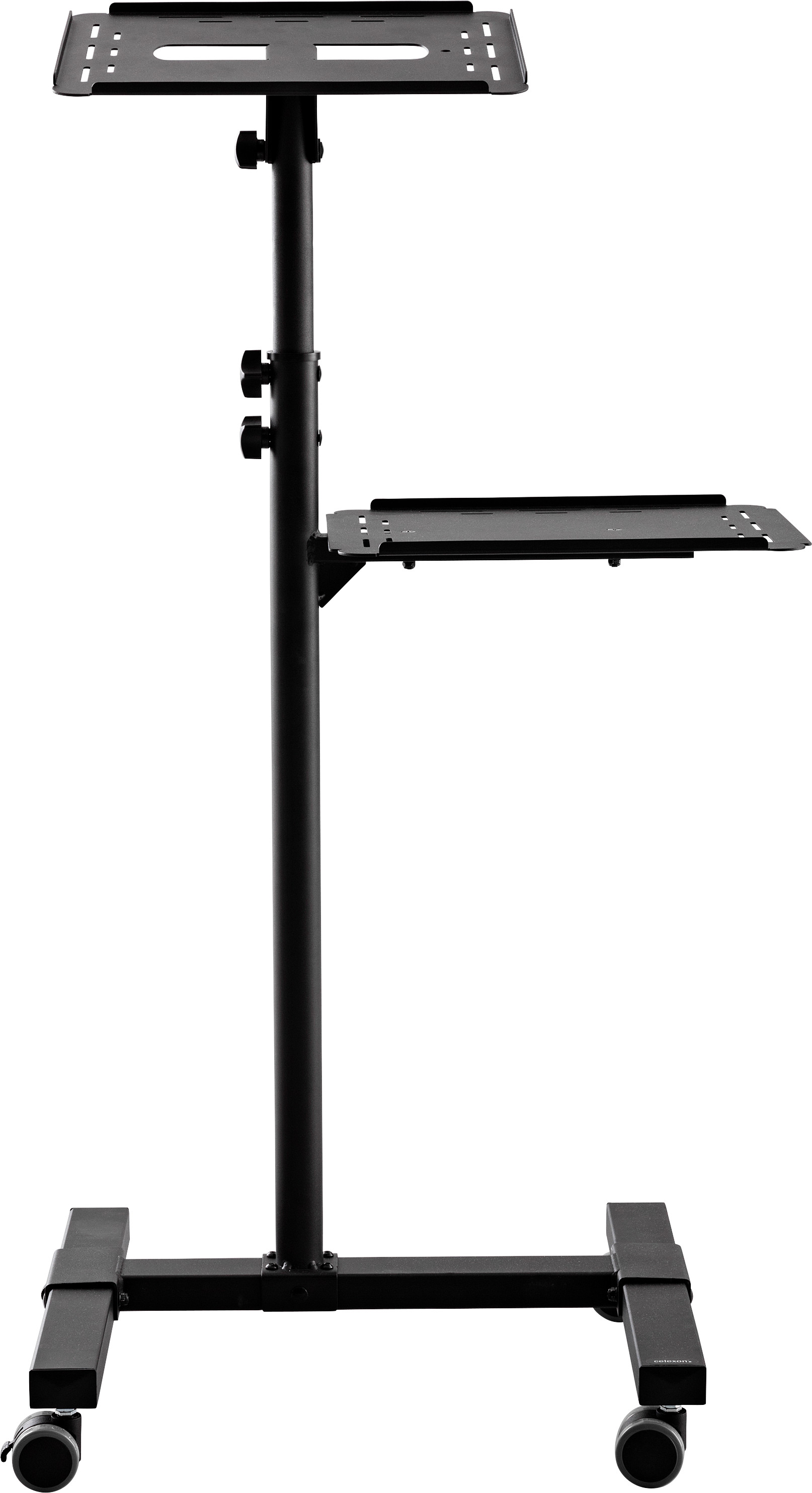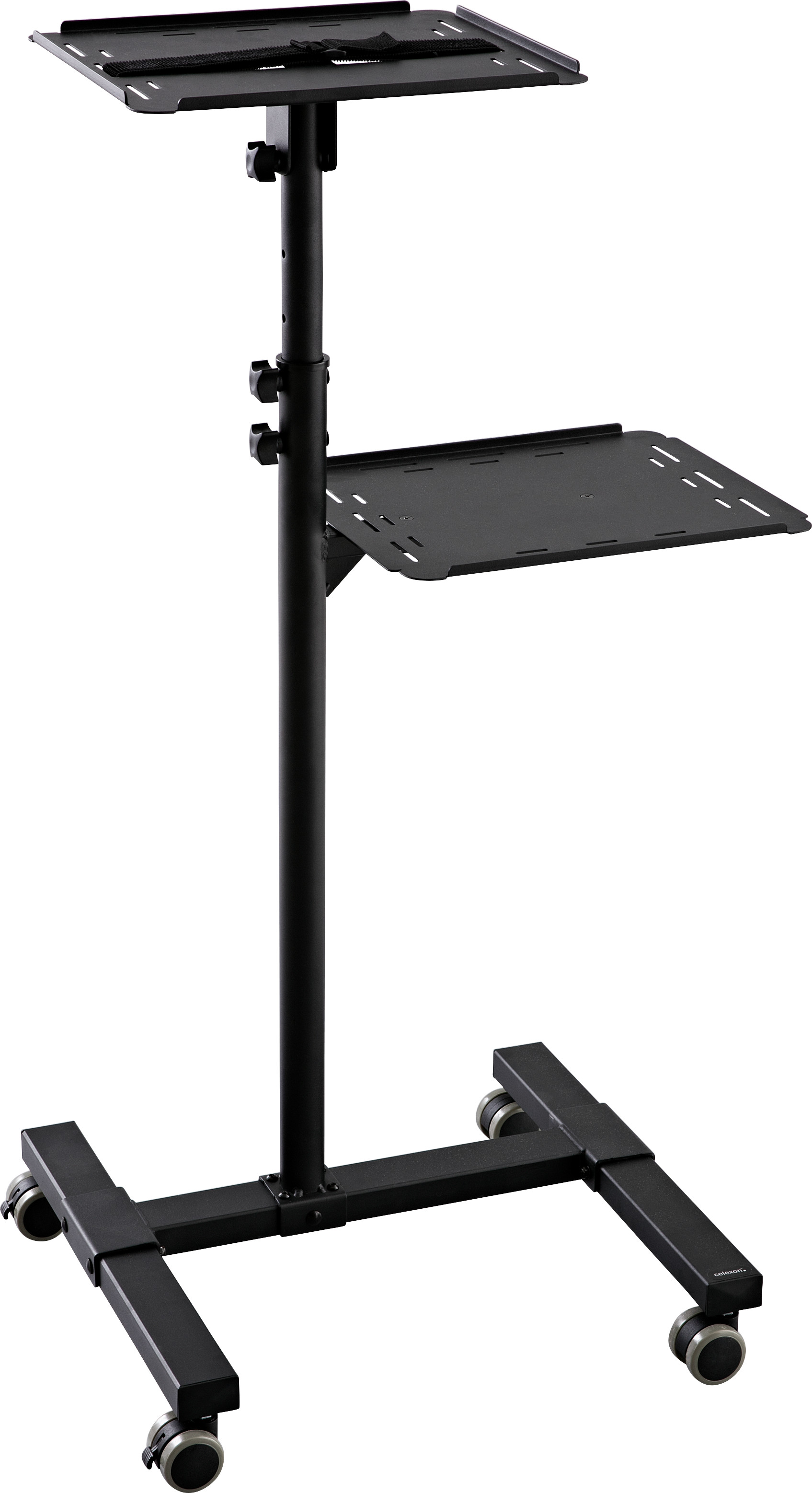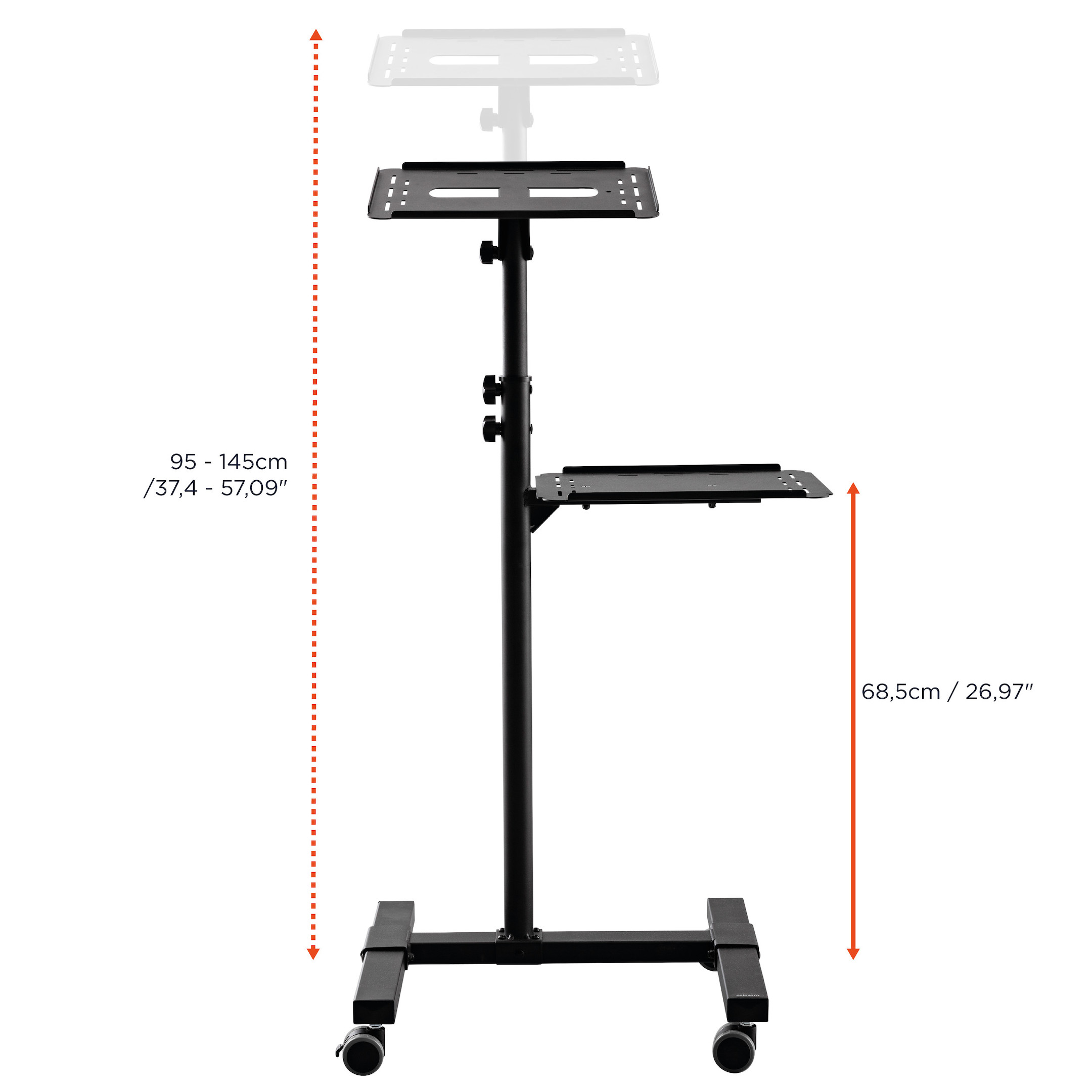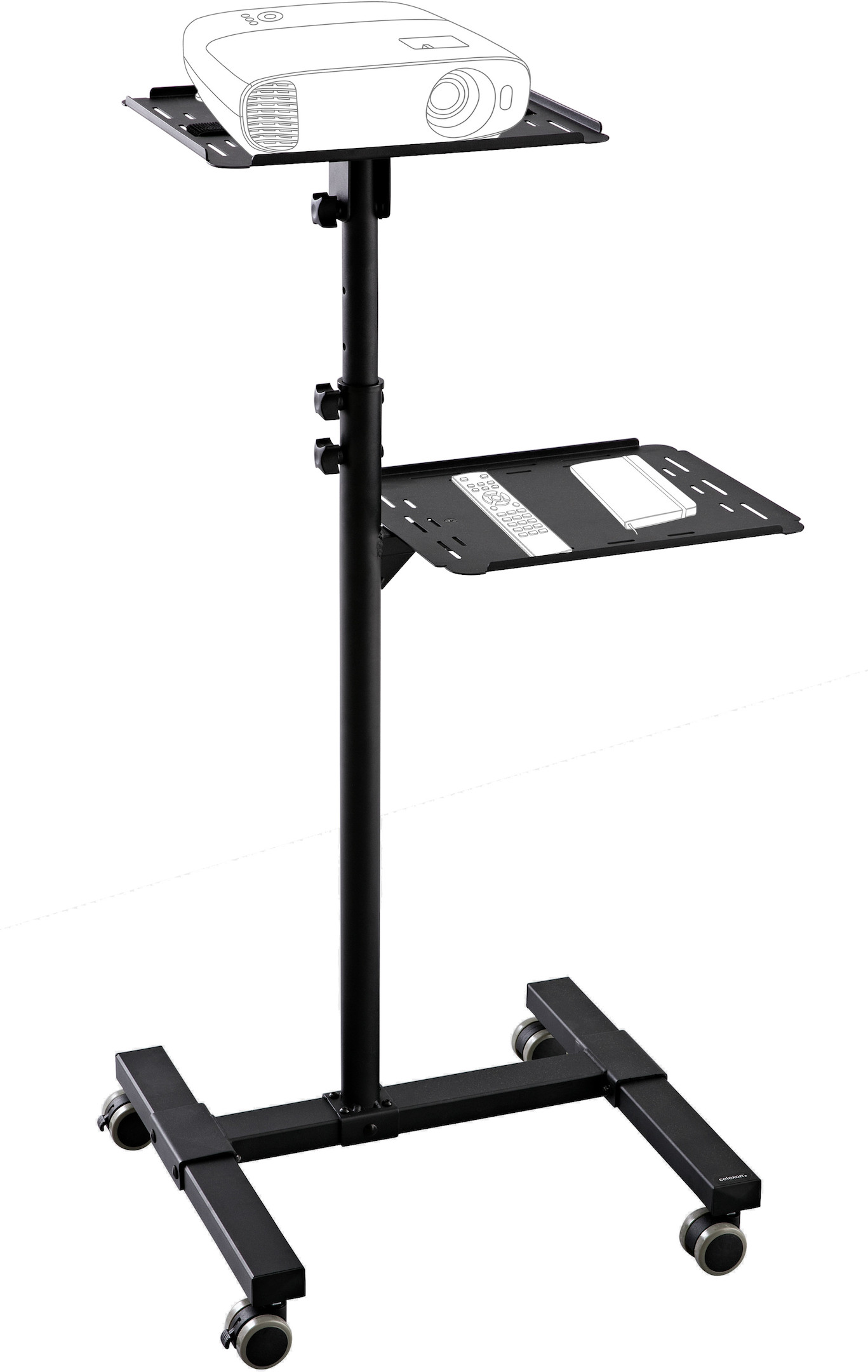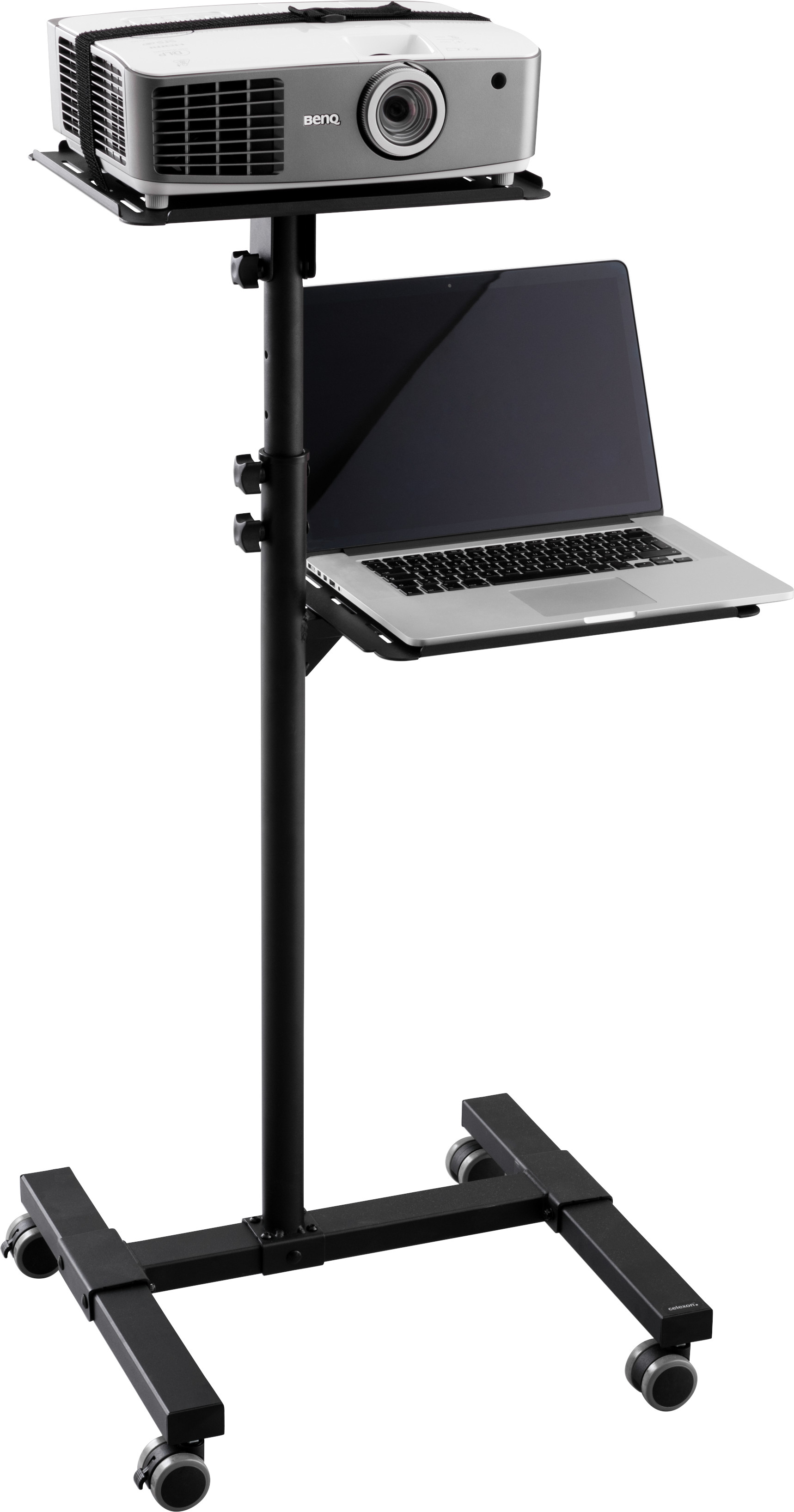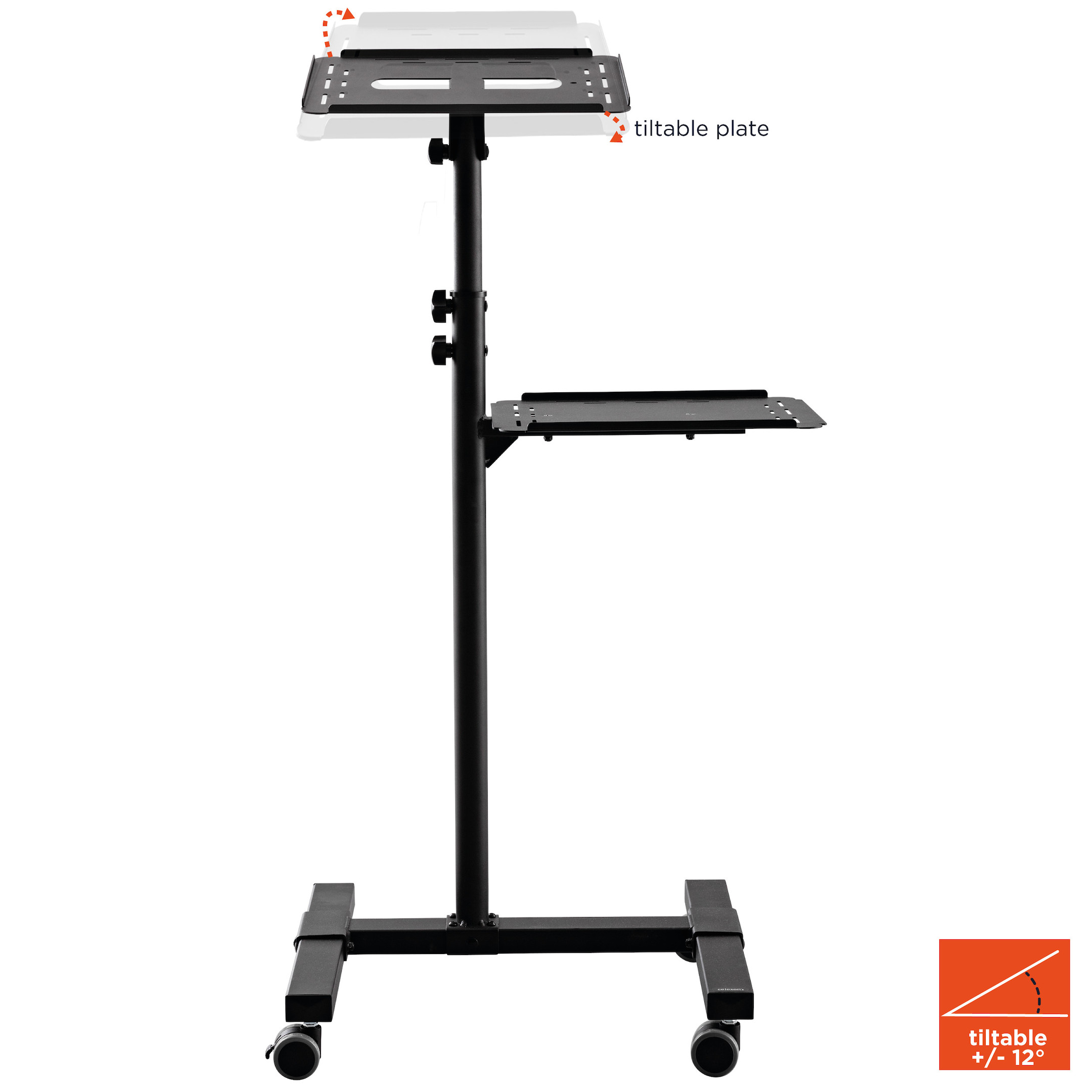 Available again on 25.01.2024.
Free shipping
Product number:
1000000406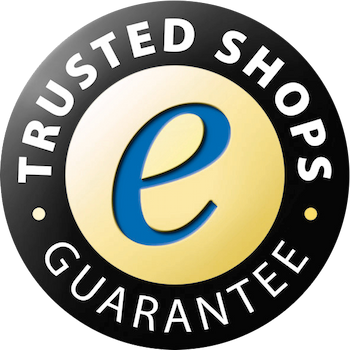 Product information
The celexon PT3020 is a mobile, height-adjustable table with two shelves, offering very versatile usage.
The upper shelf is height adjustable up to 50cm with a tilt of12° making it ideal for holding a projector. A wide and flexible velcro strip along with curved edges give the projector a secure hold and prevent the device from falling off.
Ideal for moderation:
Position your laptop securely on the lower tray during the presentation. You will always be able to see your notes and slides, whilst the projector shows the image behind you on the screen.
Key Information:
Dimensions of table (upper): 350 x 300 mm, variable height:950 x 1450mm
Dimensions of table (lower): 363 x 300 mm, height: 685mm
Upper table can be tilted +/- 12 °
4 roller feet (2 lockable)
Load capacity: 10kg
Colour: black (powdercoated)
Overall dimensions: 502 x (adjustable 950-1450mm) x 455 mm(WxHxD)
The PT3020 projection table can be moved easily thanks to the four rollers and offers great mobility. Two of these plastic rollers are fixable by means of a parking brake to secure the table in its position whilst the projector is in use.
Three additional Velcro strips can be used for cable fixing.
Delivery:
1x projection table PT3020
1x flexible clip for fixing the projector
3x Velcro strips
1x Mounting & Operating Instructions
Technical data
Name

celexon projector table PT3020

Article number

1000000406

GTIN/EAN

4260094738043

Manufacturer SKU

1000000406

Model name

PT3020

Brand

celexon

Product Type

Projection table

Product Series

celexon Projection table

Weight

9.2 kg

Colour Map

Black

Condition

New

Warranty

24 Month

Warranty type

Bringin service


Service and support information
Manufacturer's warranty information:
Here you will find more detailed information on the different types of warranty. The specified manufacturer's warranty is valid at least throughout the United Kingdom. Please refer to our manufacturer overview for contact details and warranty conditions for the corresponding warranty claim. Statutory warranty rights are not restricted by an additional manufacturer's warranty. Our liability for defects is governed by law. Defect rights can be claimed free of charge.