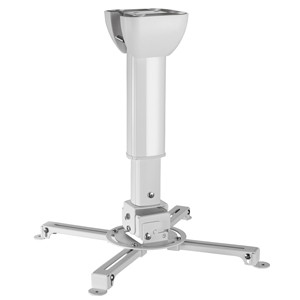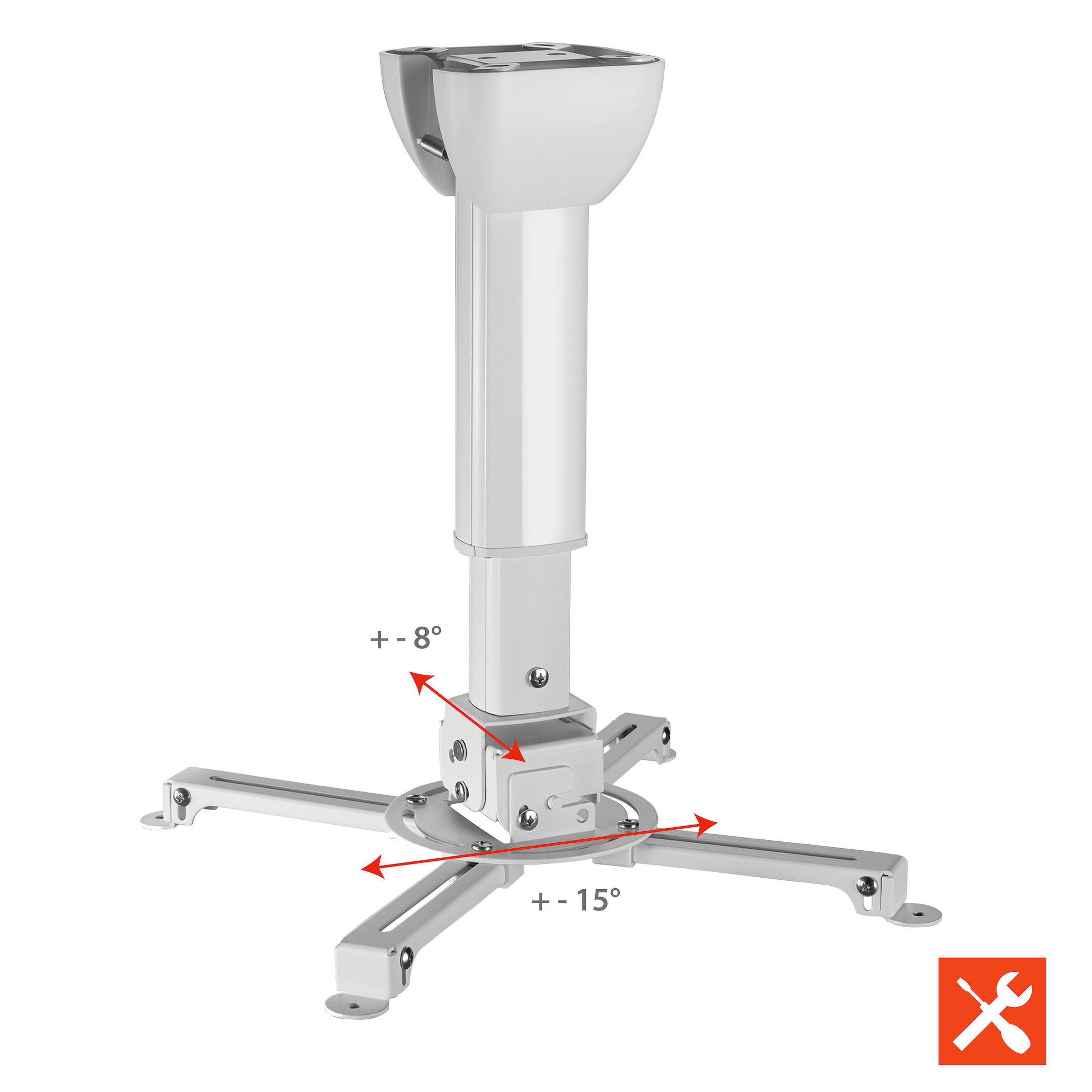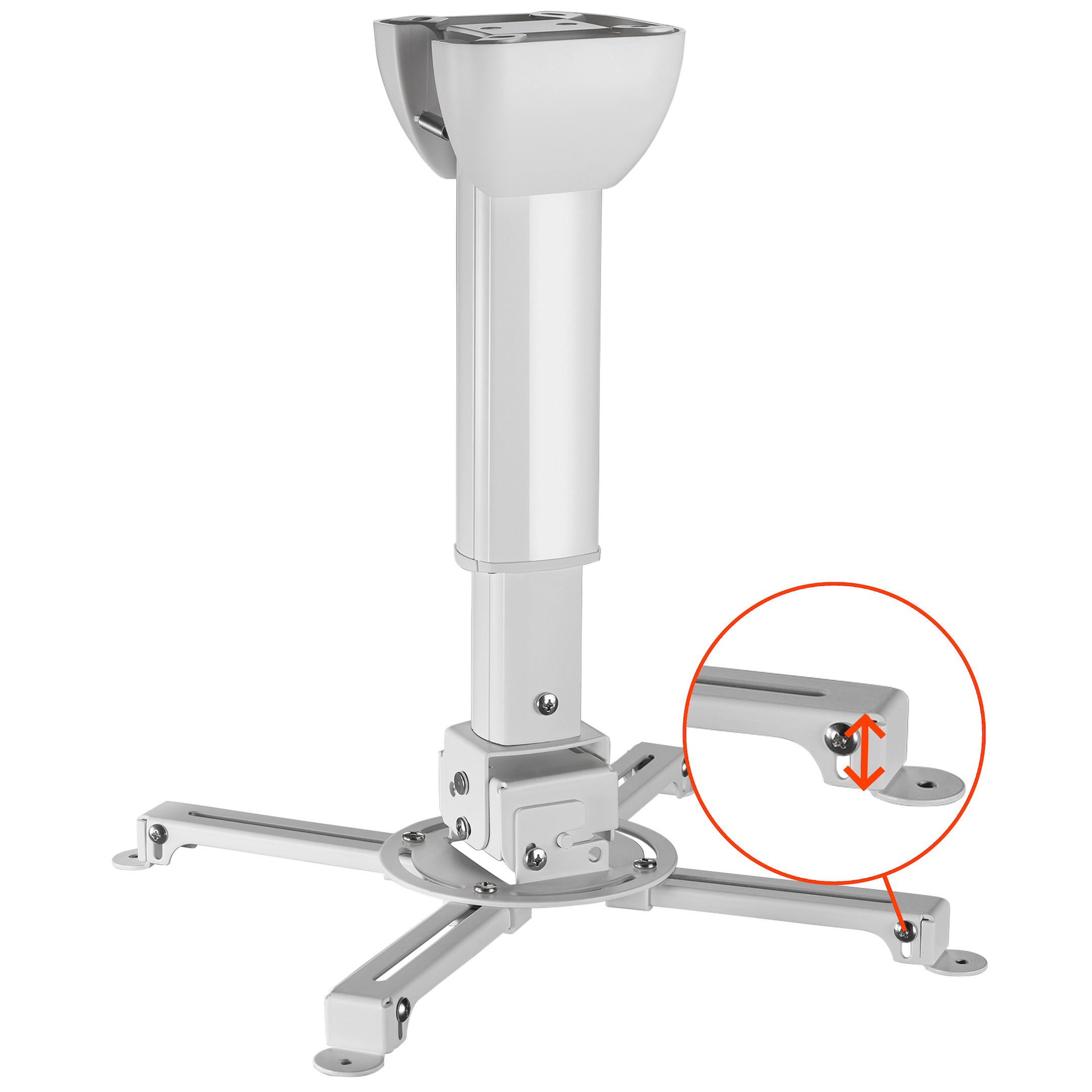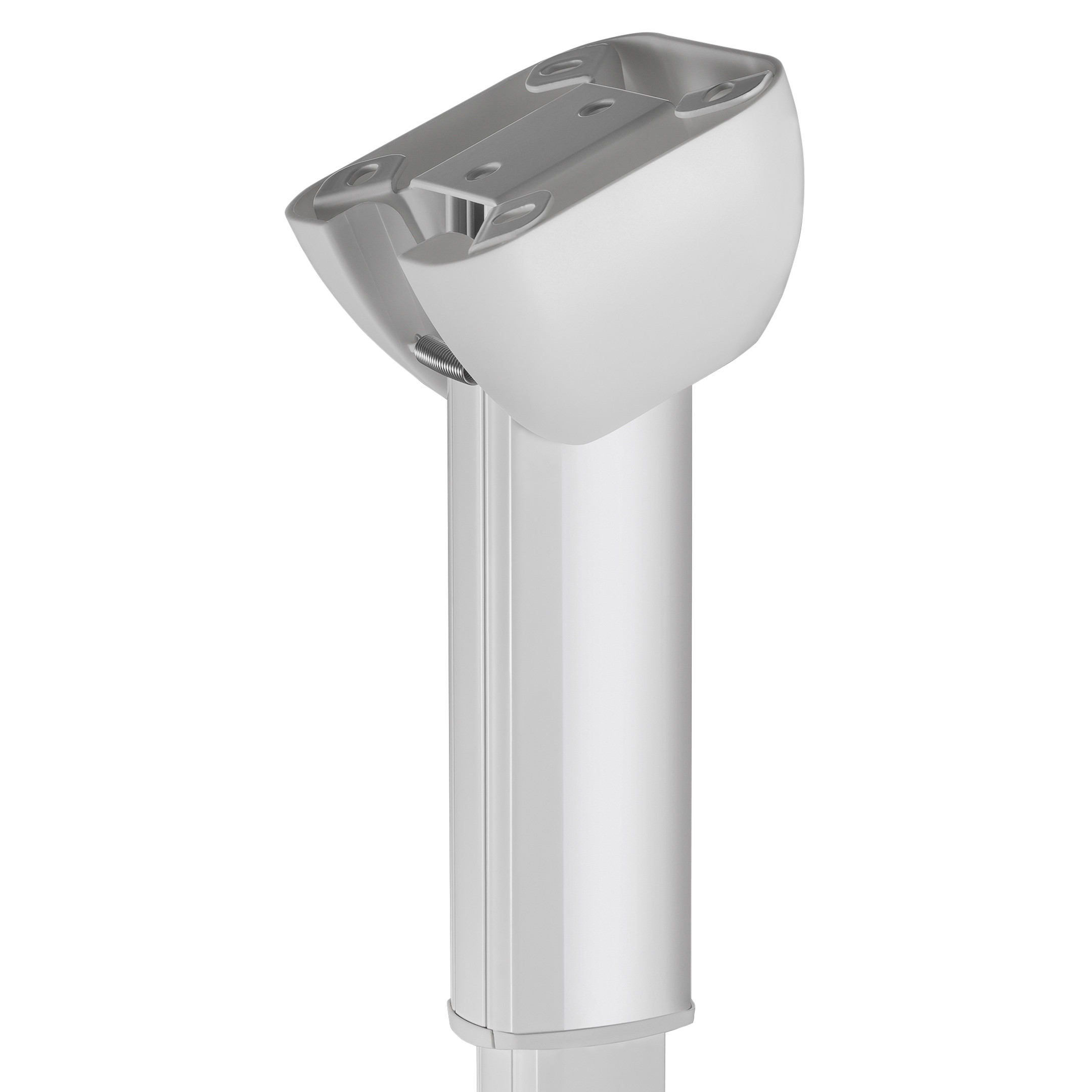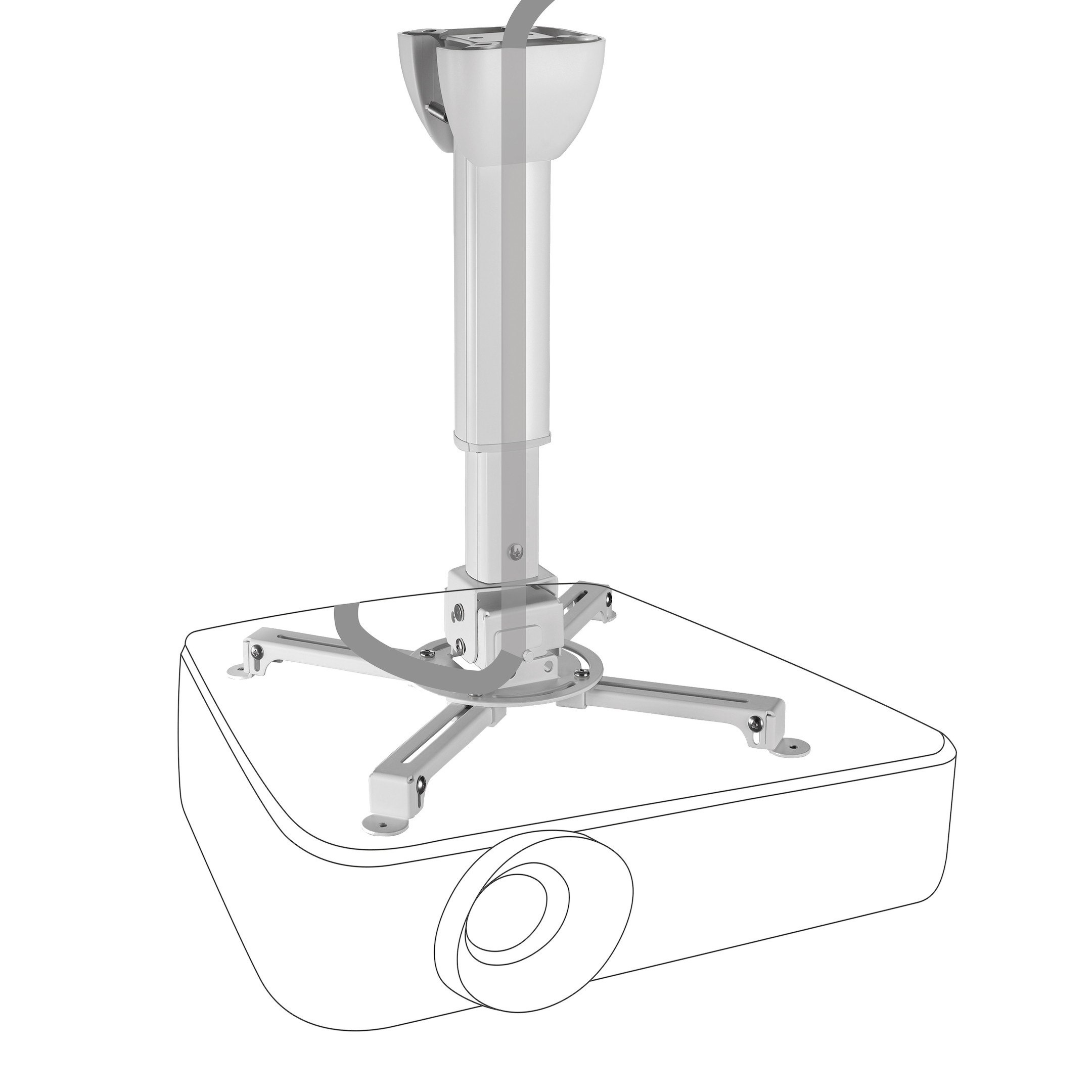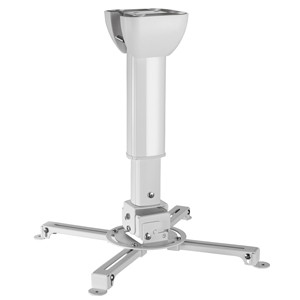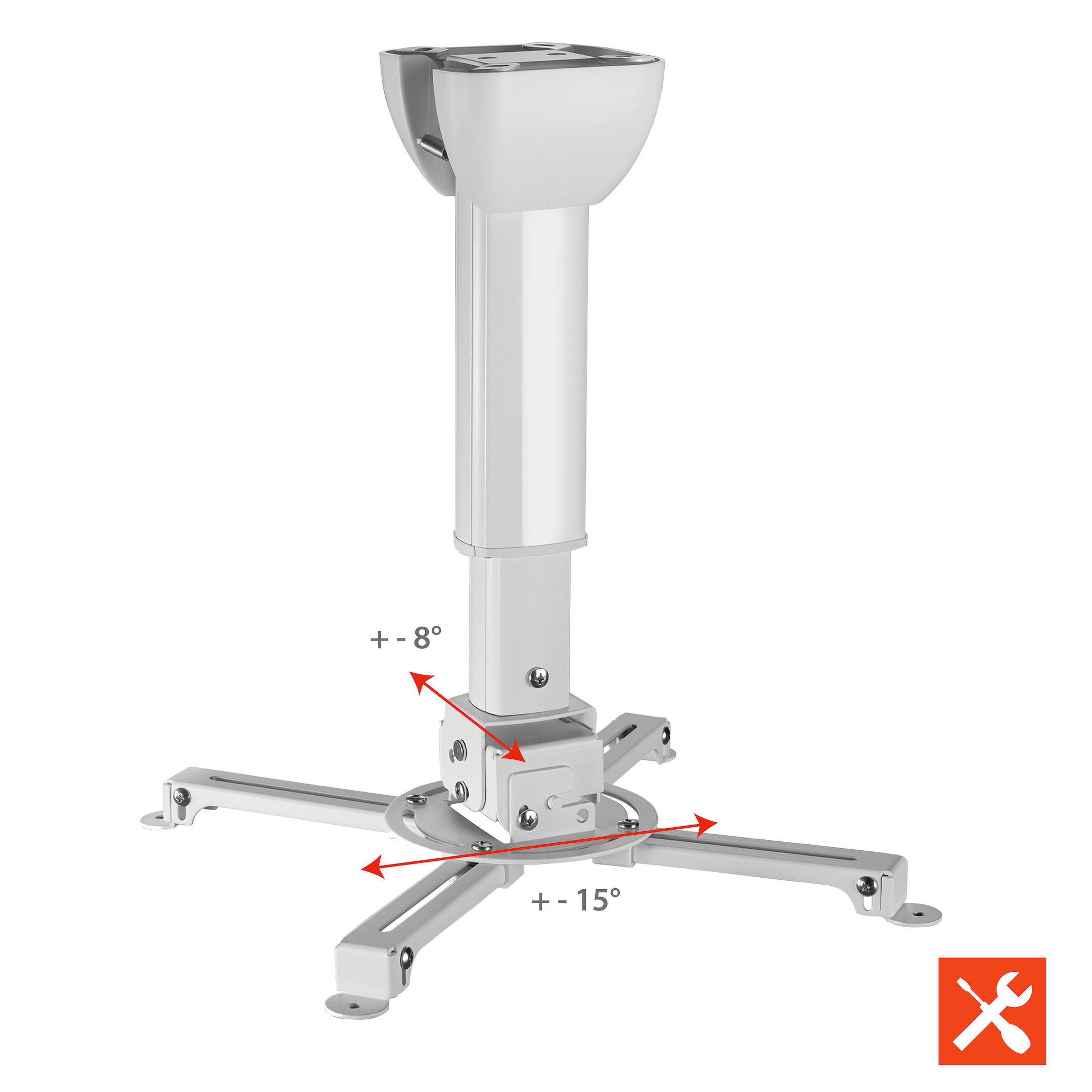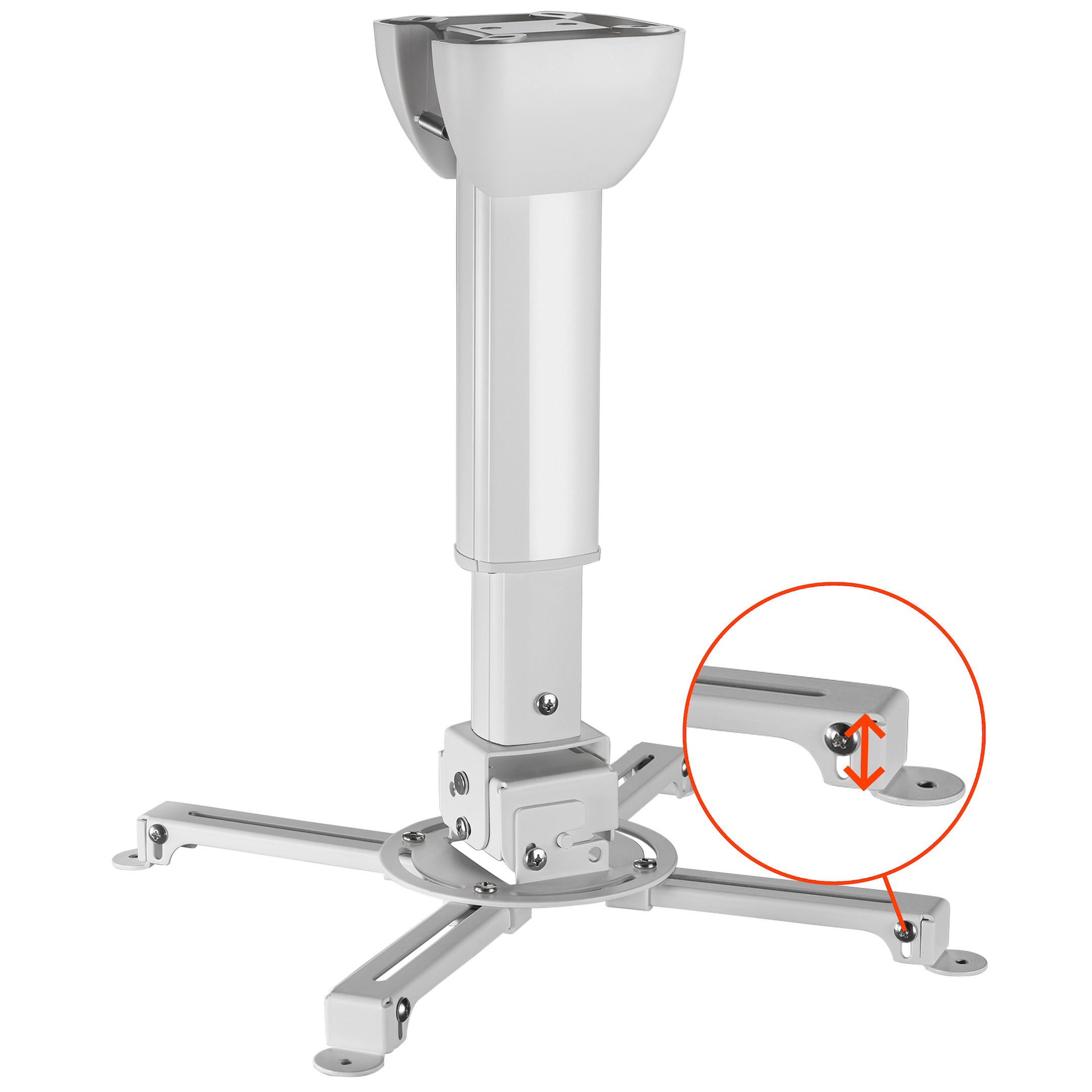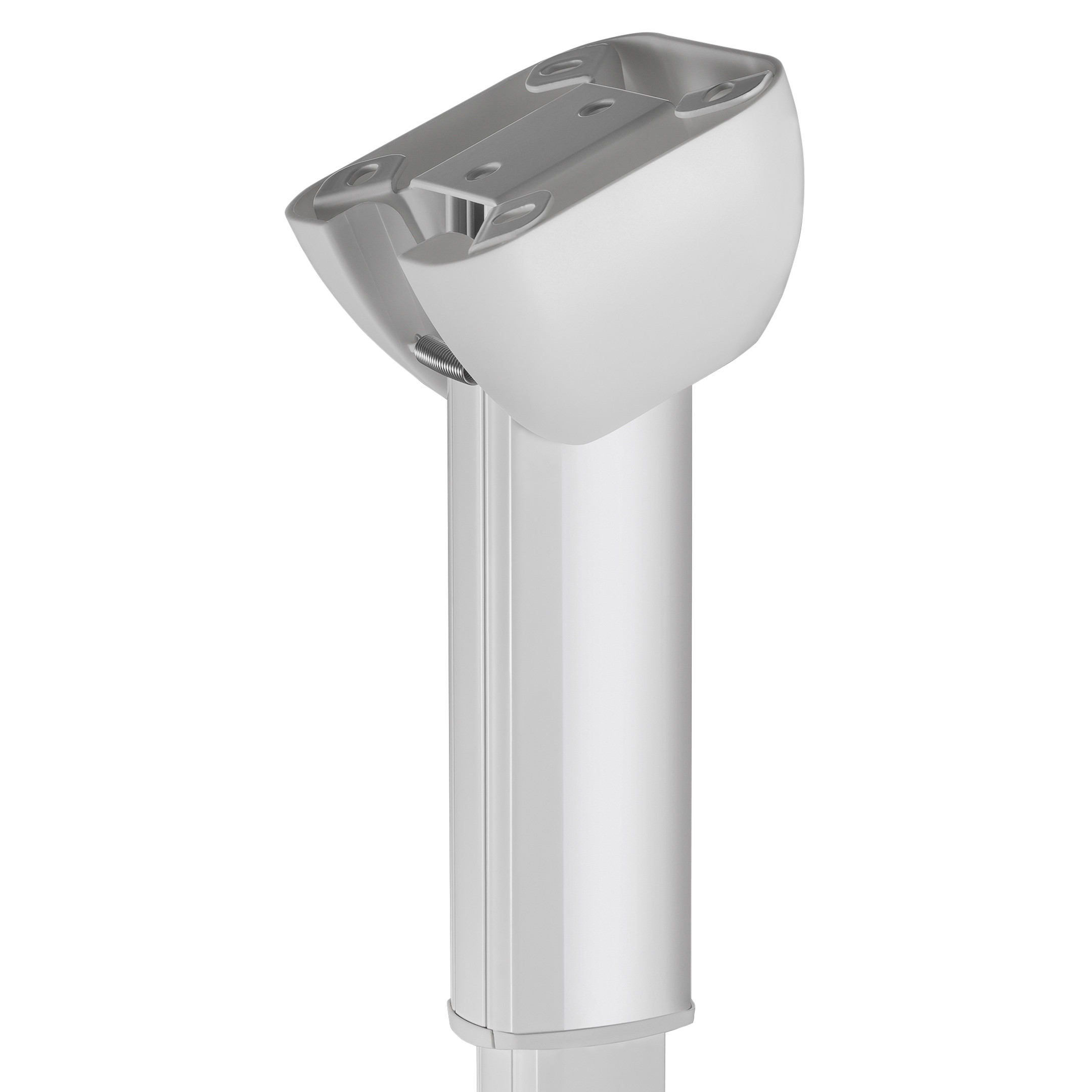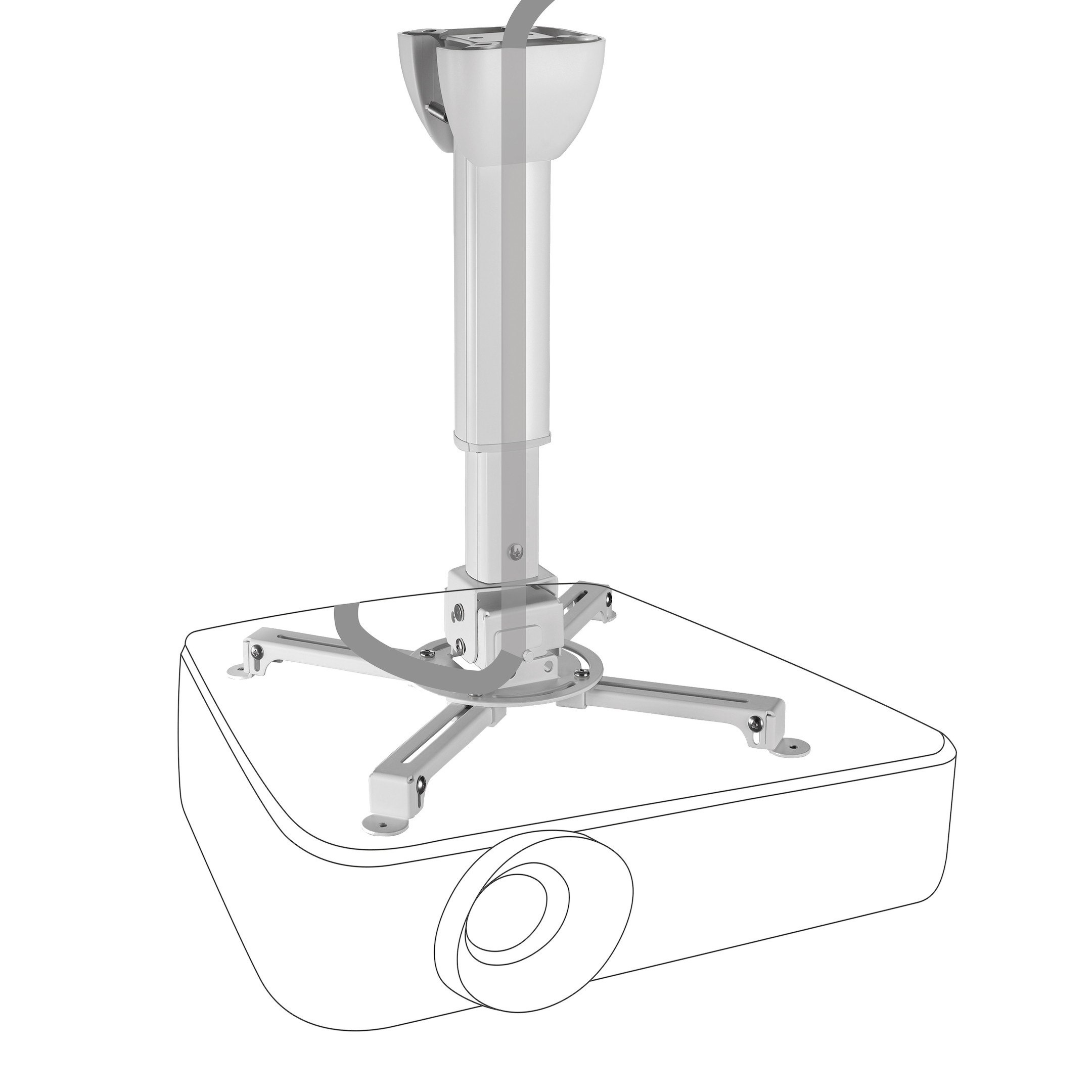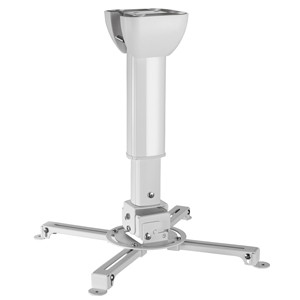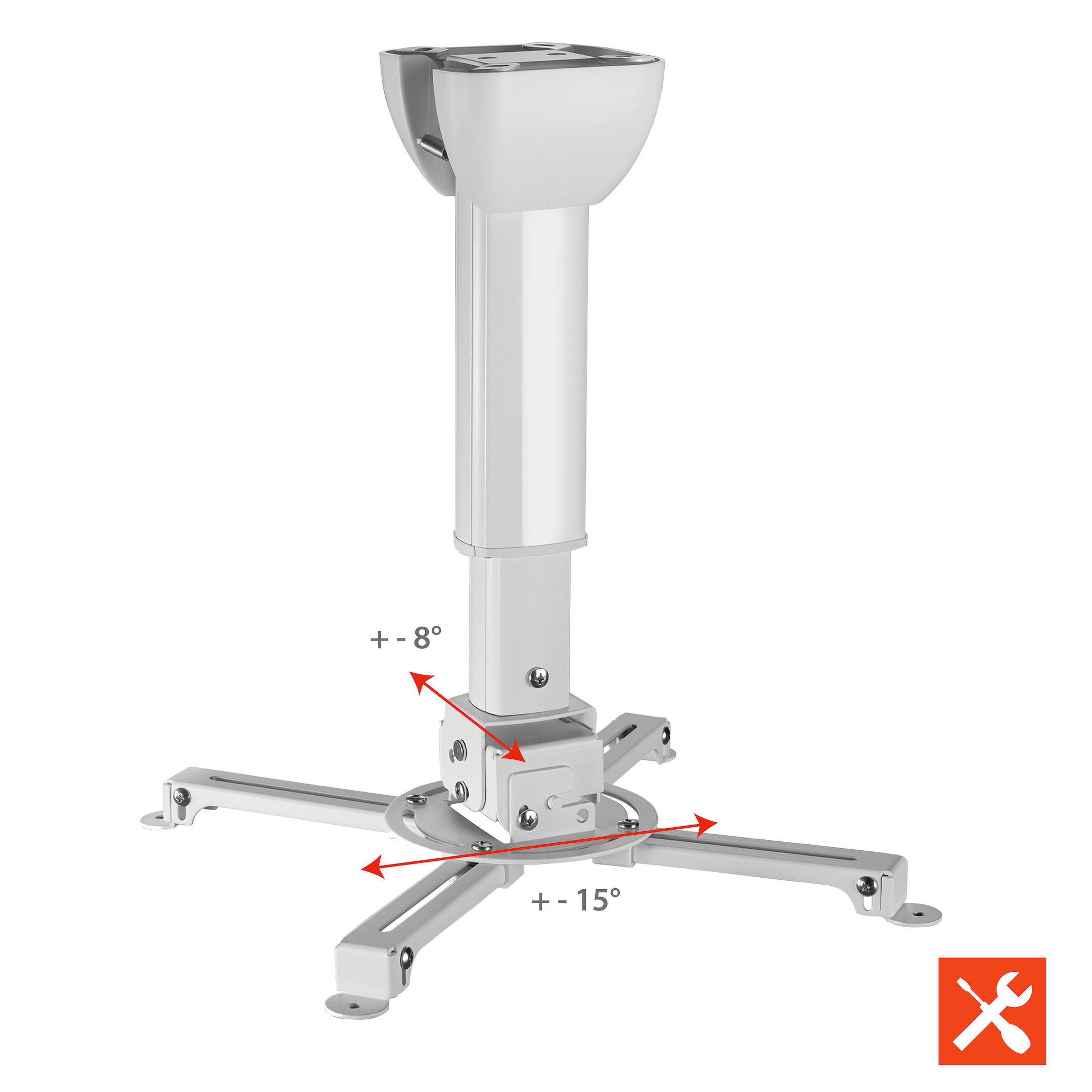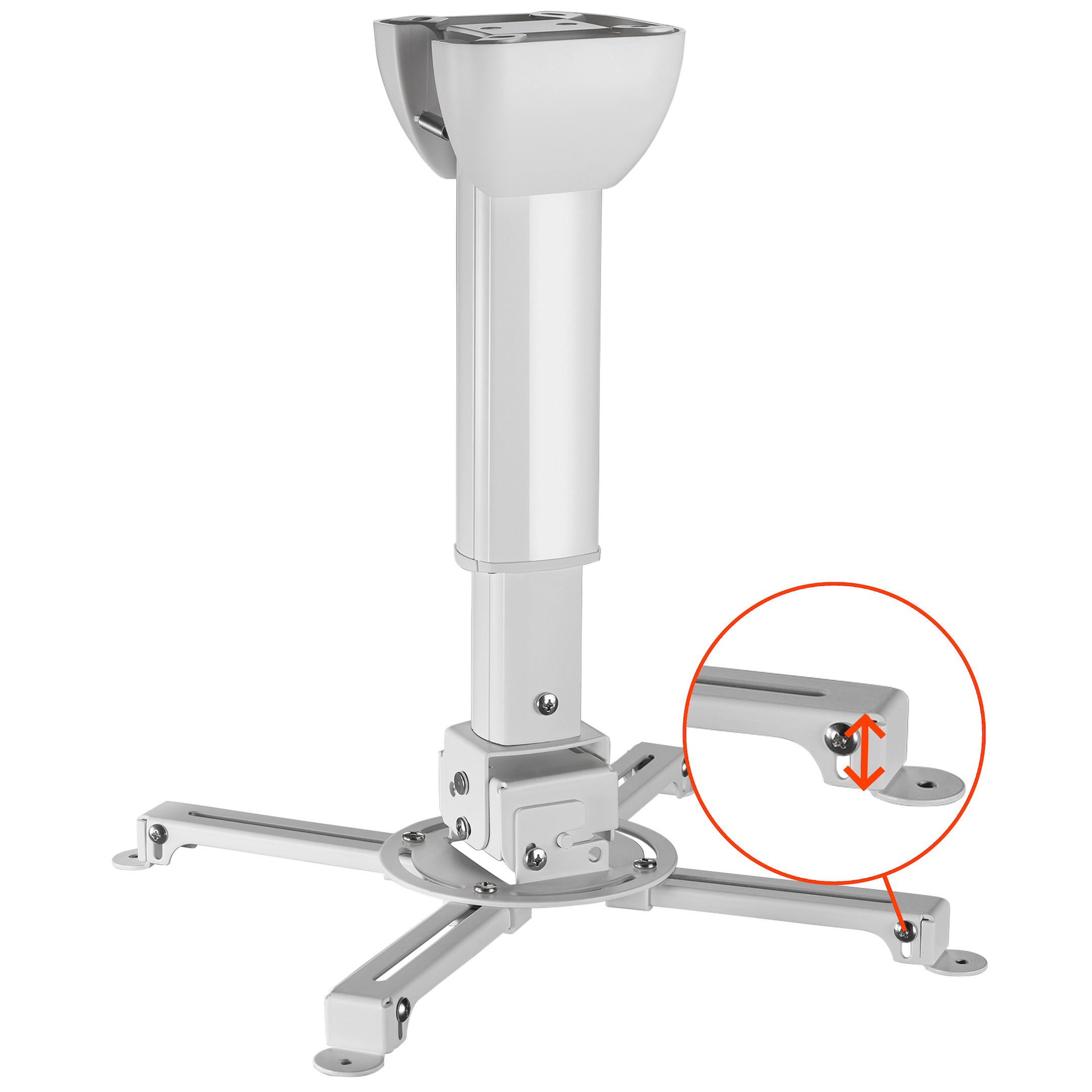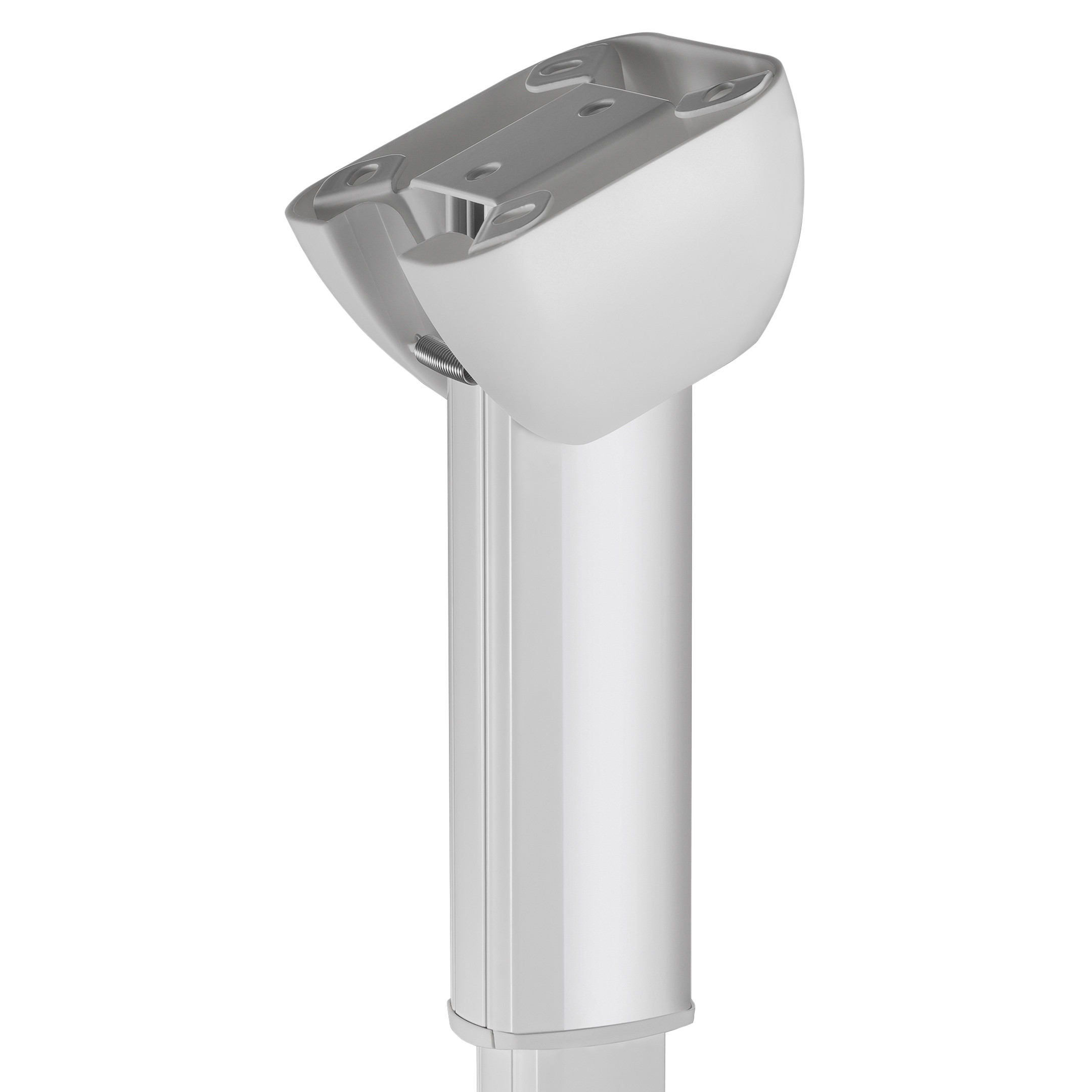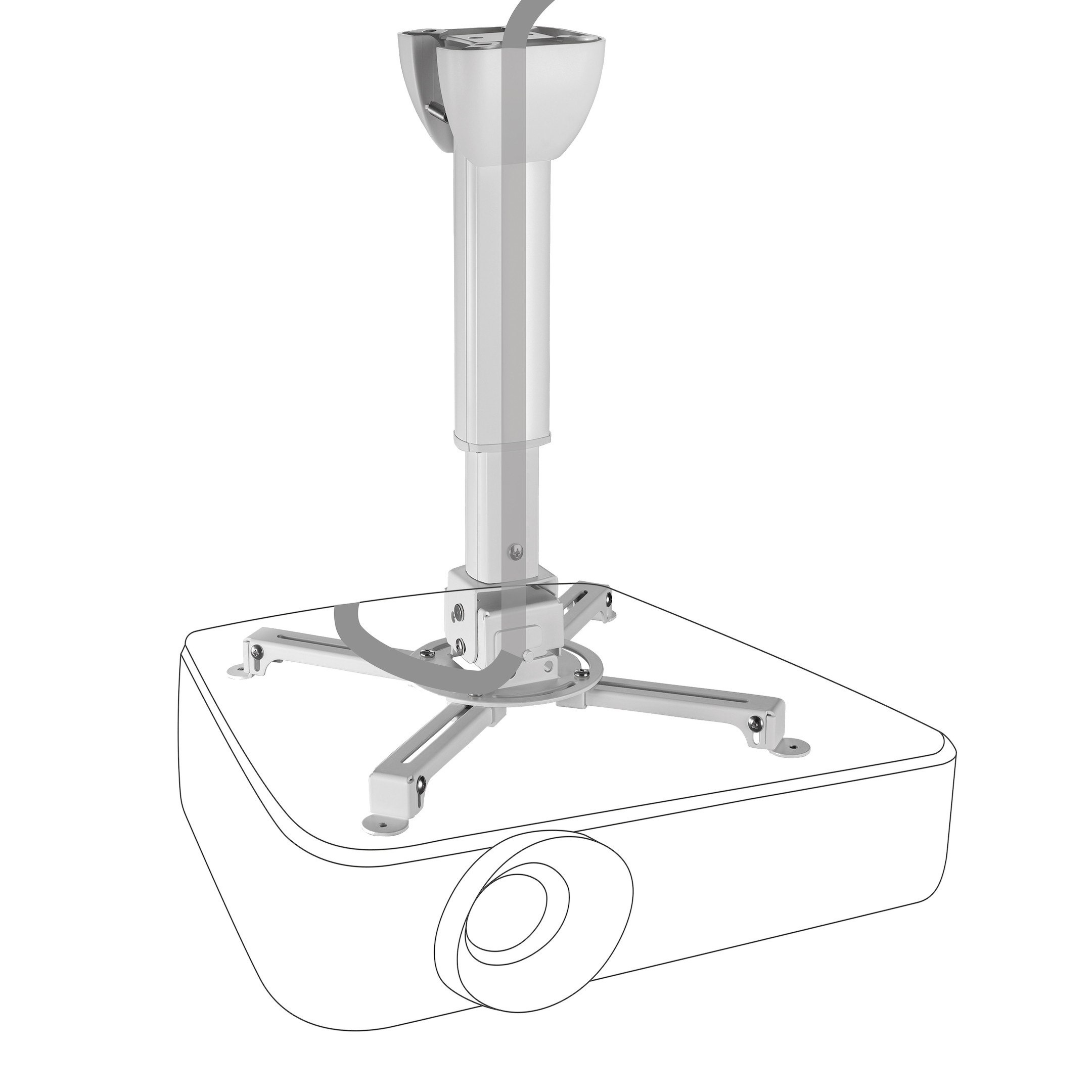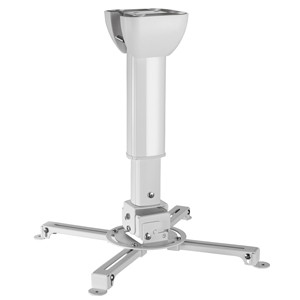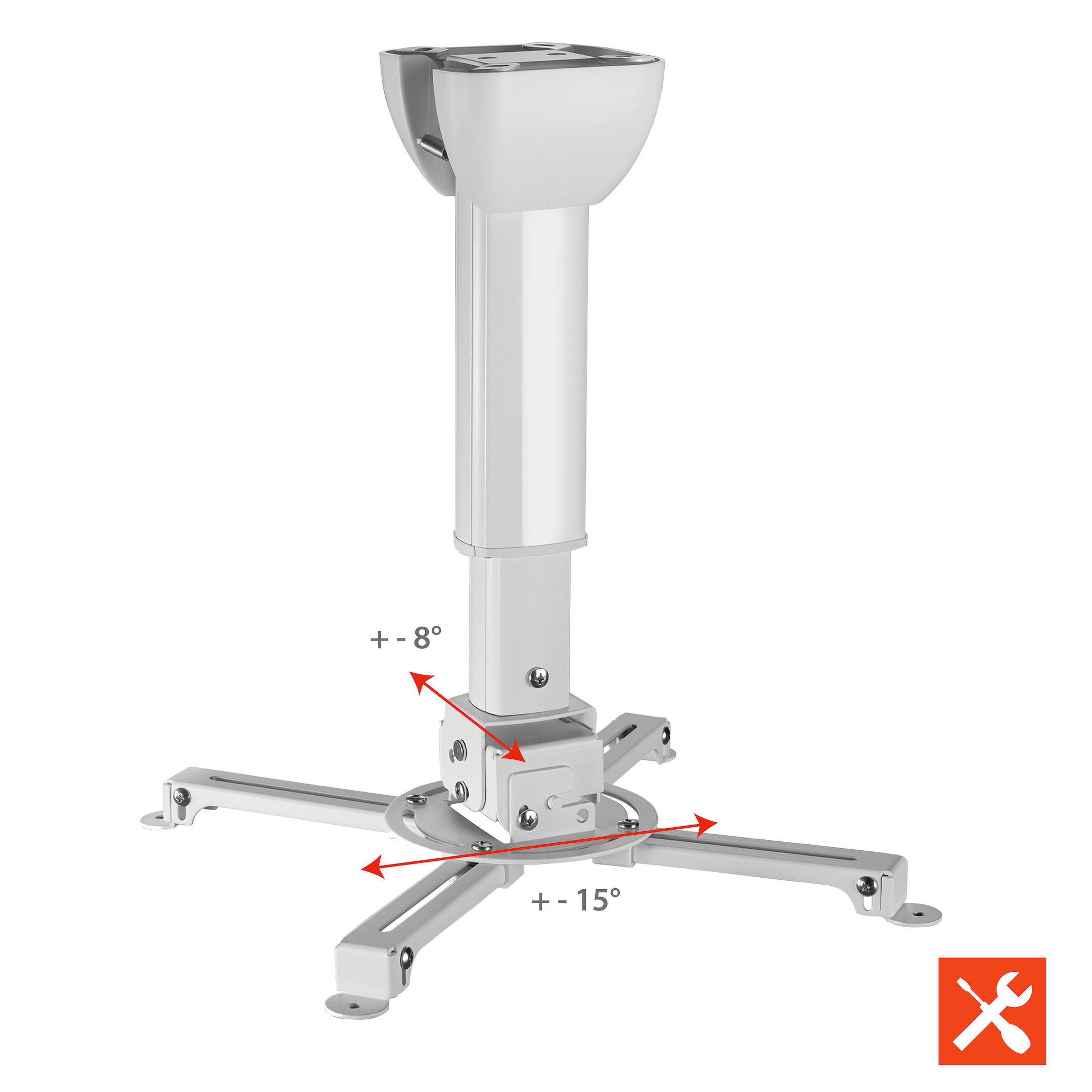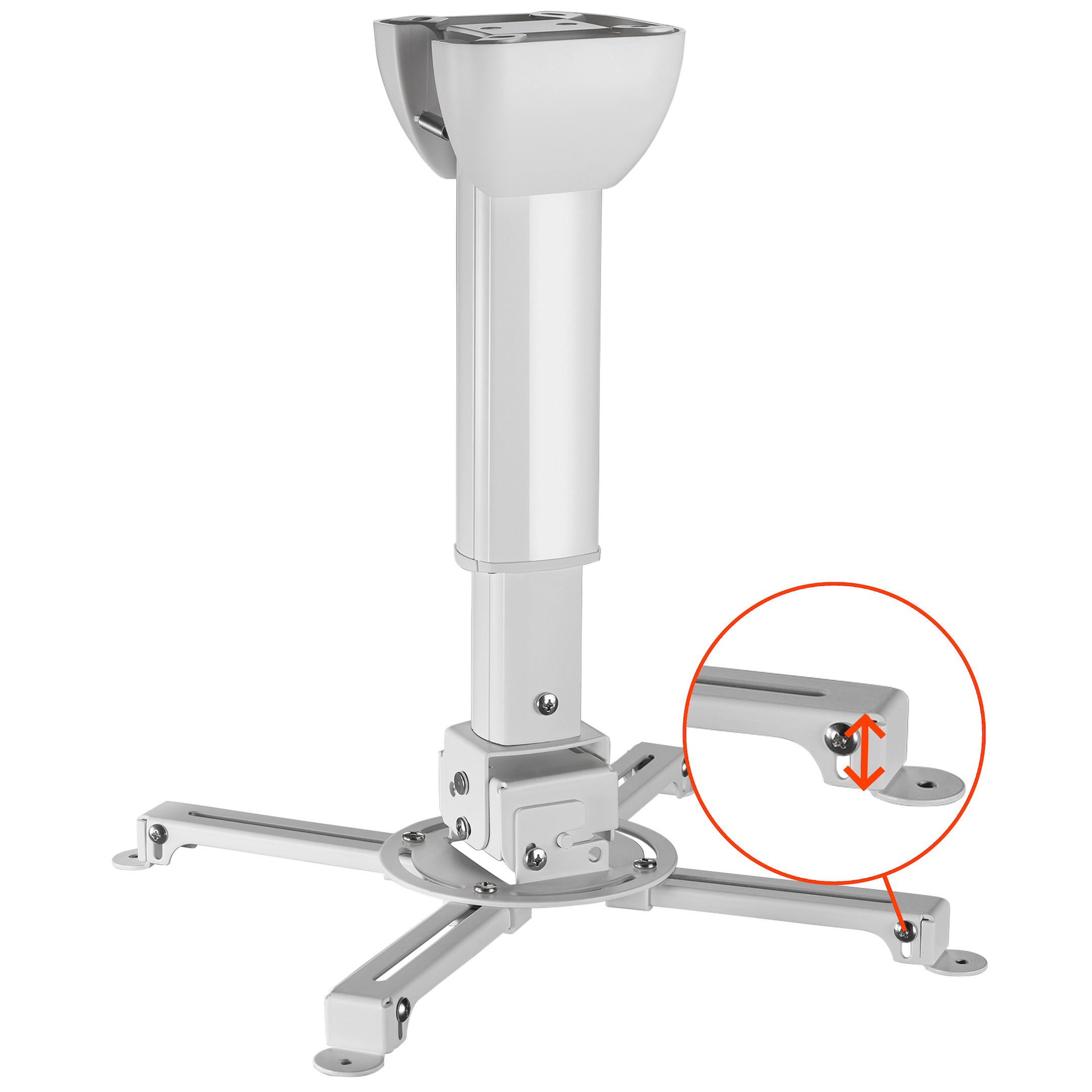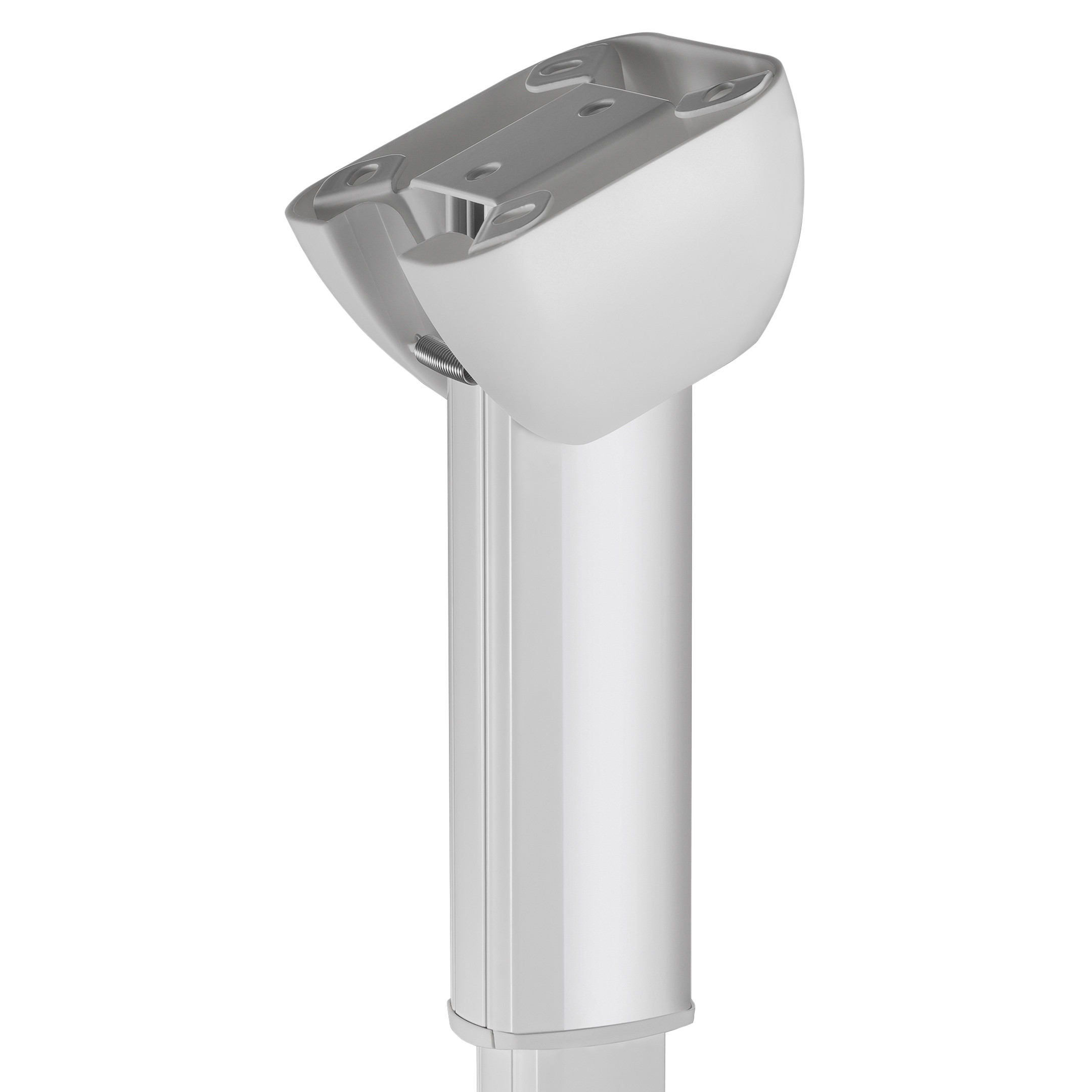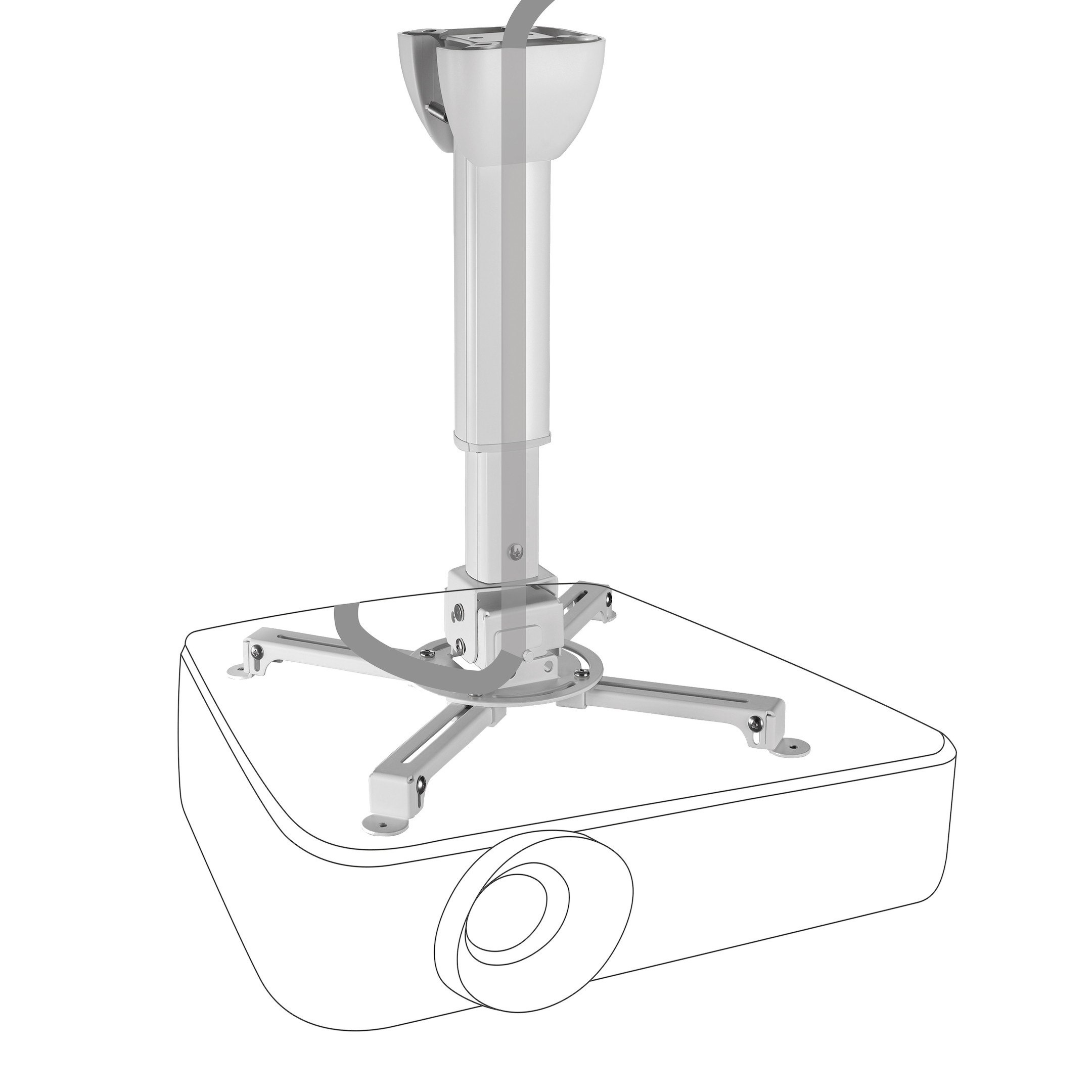 3-5 working days
In stock. Ready for immediate dispatch. Delivery Time 3-5 working days
Free shipping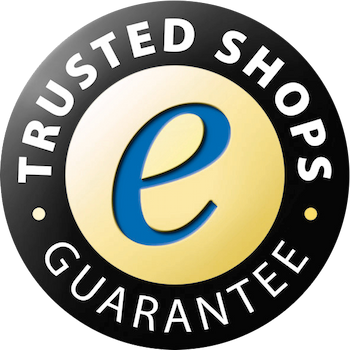 Product information
celexon universal ceiling mount MultiCel 4060 Pro white  
The new universal ceiling mount from the professional series is compatible with most projectors. 
The tilt can be fine tuned using a Philips screwdriver. It is easy to attach the arms and plate to the projector before attaching to the swivel head of the bracket. This facilitates assembly and enables easy detachment of the projector for maintenance.  
Key features: 
Adjustable 40-60cm of drop from ceiling
Compatible with most standard projectors
Horizontal tilt +- 8° / vertical tilt +- 15° ·        
Fine tuning of tilt with Philips screwdriver     
Usable area: min 50mm diameter; can be extended to max 360mm diameter     
Load up to 15kg
Base plate and arms detachable
Misc screws supplied
Material : steel and aluminium
Colour : white  
The mount comes with a user guide, various screws (M3, M4, M5 4 of each) as well as wood screws for ceiling mounting.   
Please note: the enclosed fixings are suitable for concrete or stone ceilings but may not be suitable for other materials in which case, suitable fixings will need to be purchased. 
Technical data
Name

celexon universal ceiling mount MultiCel 4060 Pro white

Article number

1090124

GTIN/EAN

4260094730375

Manufacturer SKU

1090124

Model name

universal MultiCel 4060 Pro

Brand

celexon

Product Type

Projector mount

Product Series

celexon ceiling mount for projector

Mount type

Ceiling

Mount usage

Single mount

Minimum Distance

40 cm

Maximum Distance

60 cm

Minimum Supported Display size

0"

Maximum Supported Display size

0"

Max. Weight

15 kg

Minimum Mount Length

0 cm

Maximum Mount Length

0 cm

Features

Cable management

, tiltable

Product width

15 cm

Product height

19.5 cm

Product depth

63.5 cm

Weight

2.8 kg

Colour Map

White

Condition

New

Warranty

60 Month

Warranty type

Bringin service


Service and support information
Manufacturer's warranty information:
Here you will find more detailed information on the different types of warranty. The specified manufacturer's warranty is valid at least throughout the United Kingdom. Please refer to our manufacturer overview for contact details and warranty conditions for the corresponding warranty claim. Statutory warranty rights are not restricted by an additional manufacturer's warranty. Our liability for defects is governed by law. Defect rights can be claimed free of charge.