Expected in 5-8 working days
Shipping from £8.99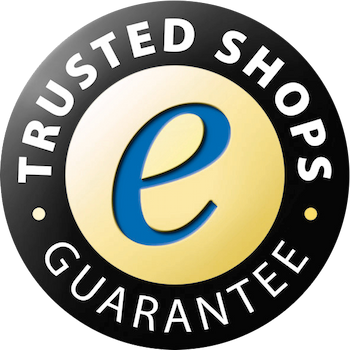 Product information
The enhanced Kontour™ K1P DynamicHeight-Adjustable Pole Mounts are the perfect monitor mount solutionsfor the office, public spaces, healthcare facilities, or home; with thePole Mount offering extended manual height adjustment using Chief KTA poleaccessories. Best-in-class weight capacity range makes specificationsimple!
Key enhancements have been made to Chief'spatented Centris™ Extreme Tilt technology for the ultimate ineffortless fingertip monitor positioning. Kontour™ monitor mounts floatyour displays in the optimal ergonomic position to create a more productive andcomfortable work space.
Features
Best-in-class weight capacity range of 5 to 25 lbs. makesspecification simple
No need to pay more for that "heavy duty" arm tosupport your Apple monitor or All-in-One!
Sleek, solidly-constructed forged aluminum arms in subtle silverand black finishes
Enhanced patented Centris™ Extreme Tiltprovides +75°, -10° of effortless tilt, for optimal viewing comfortwhether sitting or standing
13" (330 mm) of dynamic height adjustment using smoothmotion gas-spring technology
Infinite manual height adjustment on the Pole for optimizingscreen position
Easily clamps to poles ranging from 1.50" - 1.90"diameter, including Chief's KTA pole accessories
Enhanced 3-step installation and quick-releasemonitor interface for easy mounting and maintenance
Tool-free cable management covers for a clean, professionallook
With high levels of recycled content & ahighly-recyclable design, Chief Kontour™ monitor arms may contribute tovaluable LEED-CI, -NC, and -EB credits!
See our LEEDFlyer for more details
Most Kontour™ K1 products are TAA-compliant - see respectiveproduct pages for details
Technical data
Name

Chief K1P120B Kontour K1P Dynamic Height-Adjustable Pole Mounts

Article number

3450185

GTIN/EAN

0841872151670

Manufacturer SKU

K1P120B

Model name

K1P120B

Brand

Chief

Product Type

Monitor Mount

Mount type

Wall

Minimum Distance

0 cm

Maximum Distance

0 cm

Minimum Mount Length

0 cm

Maximum Mount Length

0 cm

Weight

0 kg

Colour Map

Black

Condition

New

Warranty

24 Month

Warranty type

Bringin service


Service and support information
Manufacturer's warranty information:
Here you will find more detailed information on the different types of warranty. The specified manufacturer's warranty is valid at least throughout the United Kingdom. Please refer to our manufacturer overview for contact details and warranty conditions for the corresponding warranty claim. Statutory warranty rights are not restricted by an additional manufacturer's warranty. Our liability for defects is governed by law. Defect rights can be claimed free of charge.