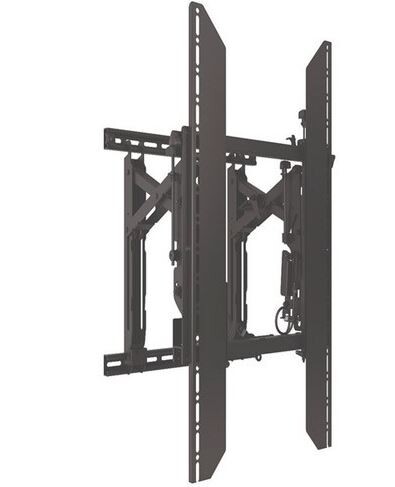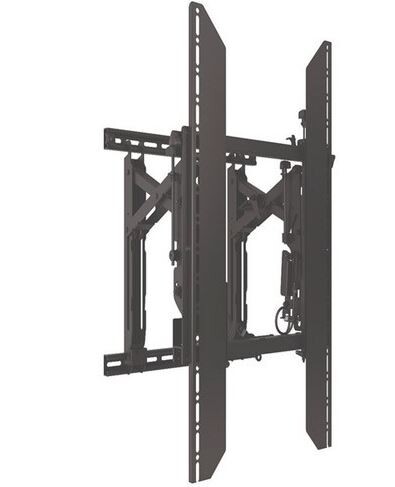 Expected in 5-8 working days
Shipping from £14.99
Mount type Wall
Minimum Supported Display size 40"
Maximum Supported Display size 80"
Max. Weight 68 kg
To the product description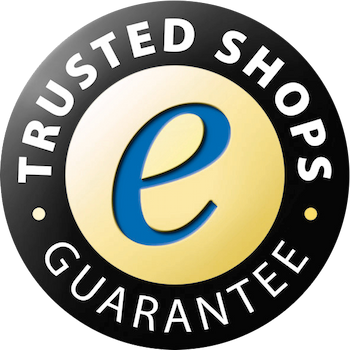 Product information
Chief's ConnexSys Video Wall Mounting System solves common video wall challenges of speed, alignment, serviceability and rigidity. The ConnexSys Video Wall Mounting System provides the ability to level each row once by using strut channel to connect multiple mounts together with a simple-to-install system that can handle the largest requirements.
The LVSXUP ConnexSys Video Wall system portrait mount ships without rails. Installers can source strut locally to hang multiple mounts to one rail and reduce installation time.
Key Features
SPEED
Hang units on a single strut channel for quick row leveling
No need for horizontal spacers
Vertical measurement is simply the height of the display to the next rail
Compatible with most 1-5/8" sizes of channel strut
Reduces installation time - especially for XL and recessed configurations
Tool-free ClickConnect™ latching secures displays
PowerZone™ provides 6 points of adjustment in one easy-to-access location at the top of the mount

ALIGNMENT
PowerZone™ Adjustments
Height adjustment ±1" on each interface
Tilt adjustment at single pivot point, protects displays from twisting
Depth can be set between 4" and 7.4" from the wall, providing a range of "home positions" ideal for recessed installations
Both sides adjust independently, compensating for imperfections in the wall
Walls can be out of alignment by up to 2" (horizontally)
3 levels of lateral adjustment
Mount left/right along rail
Interface left/right along mount
Lock in lateral guide for fine-tune adjustment using turn knobs, protecting screens from potential collisions

SERVICEABILITY
RapidDraw™ Display Release
Cord release system gently and remotely pops any screen out for easy access and can be extended 13.4" for service
Protects displays by not requiring an aggressive push to release/pop-out
Releases only on demand, preventing accidental pop-outs
The 10' (304.8 cm) cord can be set up to pull for release from any 90 degree angle
Kickstand provides 20 degrees of bottom tilt access

RIGIDITY
Rigid frame keeps displays where you set them, even after extending for service
Adjustable home depth position locks screens in place to maintain alignment despite accidental bumps/pushes

MISCELLANEOUS
Security - pad lock ¼" shank diameter
Safety tested
Universal interface
Each mount comes out of the box with adjustments set in the exact same position
Technical data
Name

Chief LVSXUP ConnexSys™ Video Wall Portrait Mounting System without Rails

Article number

3450043

GTIN/EAN

0841872161181

Manufacturer SKU

LVSXUP

Model name

LVSXUP ConnexSys

Brand

Chief

Product Type

Display Mount

Mount type

Wall

Minimum Supported Display size

40"

Maximum Supported Display size

80"

Max. Weight

68 kg

Support - VESA

200 x 100

, 200 x 200

, 300 x 200

, 300 x 300

, 400 x 100

, 400 x 200

, 400 x 300

, 400 x 400

, 500 x 400

, 600 x 200

, 600 x 400

, 700 x 400

, 800 x 400

Weight

0 kg

Colour Map

Black

Condition

New

Warranty

120 Month

Warranty type

Bringin service


Service and support information
Manufacturer's warranty information:
Here you will find more detailed information on the different types of warranty. The specified manufacturer's warranty is valid at least throughout the United Kingdom. Please refer to our manufacturer overview for contact details and warranty conditions for the corresponding warranty claim. Statutory warranty rights are not restricted by an additional manufacturer's warranty. Our liability for defects is governed by law. Defect rights can be claimed free of charge.