Go on a discovery through Visunext guides and features! Projectors for the passionate home cinema user, high-end displays for premium installations and extraordinary sound are waiting to be discovered.
---
Projector
The world of projectors and projector features. From home cinema projectors to business projectors. From Full HD to 4K. From 3LCD to DLP.
---
Projector Screen
Projector screens and everything related to the selection, purchase and installation of your projection screen.
---
Displays and Monitors
LCD screens for gaming, image editing or office use, along with the world of video walls and interactive touch displays.
---
Document cameras & whiteboards
Guides and expert advice on document cameras, interactive whiteboards and whiteboards. For educational institutions and businesses.
---
Cables & Connectivity
It's worth knowing all about HDMI, Displayport & Co. Cables and connectivity systems are crucial for projectors, displays, monitors and hi-fi.
---
Shop Functions
All important shop functions simply explained.
Our product recommendations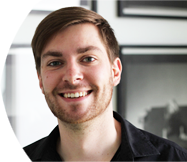 Do you still have questions? We are happy to advise you personally - we look forward to your call or mail! If you would prefer us to call you back free of charge, simply leave us your contact details now.
Contact form Contact person