Projector screen buyers guide
In order to achieve optimal projection, you need not only a good projector but also a good projection screen. As a projection screen offers better reflectiveness than a white wall, you should always use a projector screen. This following section describes what screen may be most suitable for your application.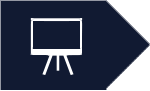 1. Screen type - what type of screens are available?
Installation screens
An installation screen is the right solution if the screen is in a permanent location and not moved around. There are several types of installation screens: electric screens, ceiling recessed screens, manual pull-down screens and fixed frame screens.
Manual pull-down screen - cost-effective installation screen
The classic pull-down screen with manual operation provides a cost-effect solution and offers excellent value for money. It provides a high quality pull down mechanism with a multipoint lock system. Manual screens are easy to install and do not require any cabling or electrics.
Low cost
No cabling or power supply
Easy installation
Permanent installation
Manual pull may be difficult when ceiling mounted
May require cord to pull down
Precise positioning may be difficult
Large screens may be difficult to operate manually

Suitable predominantly for presentations - also for home cinema use
---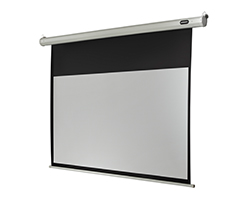 Electric screen - elegant and comfortable solution
The electric screen is an enhancement to the manual screen. This range offers features suitable for the entry level as well as the professional user. The electric screen series offers flexibility and includes tab tension screens and multi format screens.


Electric instead of manual operation
Electronically operated screen preserves the fabric
Convenient operation by pressing a button or remote control
Large image sizes and high quality materials
Consistent image frame positioning
Power supply required
Requires cabling

Ideal for home cinema environment and conference rooms
---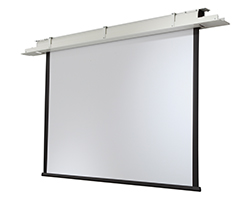 Ceiling recessed screen - ideal for minimal visibility
Ceiling recessed screens blend in well with the environment and are almost invisible. The screen is operated by the push of a button, either by remote control, via the wall switch or a trigger. We offer two types that are characterised by their different quality of the fabric.
Minimal visibility of screen after installation
Perfectly blends in with environment
Space saving solution, also for smaller rooms
Requires a suspended ceiling
Must be installed by a professional

Invisible installation in conference rooms, living rooms or home cinema environments
---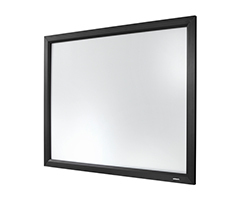 Fixed frame screens - optimal flatness
In a fixed frame screen, the fabric is permanently stretched into a frame and provides the best image quality. The fabric is less susceptible to temperature fluctuation in the room and remains perfectly taut long term. This frame is a classic and offers the best home cinema experience.
Black frame for excellent contrast
No creasing
Perfect flatness
Permanently visible
Exposed to environmental conditions (sunlight, dust, smoke, etc.)

Ideal for installation in dedicated home cinema rooms
---
Mobile screens
If you require mobility and need to move the screen from venue to venue, then this is the right option. There are several types: tripod screens, pull-up screens, mobile expert fast fold screens and table top screens
Tripod screen - a classic among mobile solutions
Tripod screens are very convenient: they are made up of one piece and thanks to their tripod legs, are very stable, even on surfaces that are not level. For easy transportation, you can order an optional canvas softcase with a shoulder strap.
Cost effective
Easy setup
Height adjustable
Flexible use + optional softcase
Requires broader footprint
Slightly old fashioned appearance
Only available up to 2.5m

Excellent value for money, suitable for smaller, mobile projections
---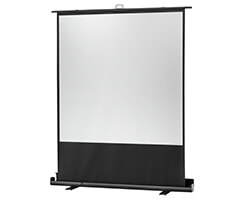 Pull up screen - a professional approach with high mobility
The pull up screen is extremely easy to set up: simply pull the screen up from its housing. It provides the best option for mobility. Celexon provides pull up screens with a telescopic bar and those with an integrated scissor system which requires no assembly at all.
Closed housing provides protection
Easy set up and transportation
No additional bag needed
Relatively fixed position of fabric: only height adjusting upwards
Requires flat surface

Professional solution when mobility is required
---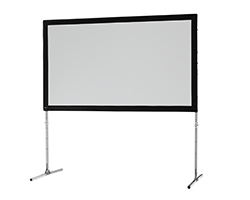 Mobile Expert Folding Frame screen - ideal for large events
Folding Frame screens are a very practical solution for mobile, large-scale projections. An image with up to 4m is achievable. The screen is fastened using poppers on the front of the aluminium frame.
Image width up to 4m
Rugged flight case
Height adjustable
Excellent flatness
Projection fabric interchangeable to allow front and rear projection
Set up requires 2 people
Set up time: ca 4-7 mins

Ideal for large-scale events
Mobile Expert Fast Fold screens
---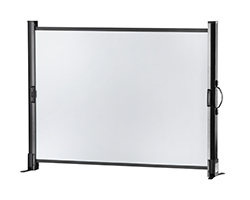 Table top screen - ideal for use with pico projectors
Used with a pico projector, the table top screen will provide an image width up to 1m. The screen is folded sideways. It is ideal for small meetings or viewing holiday snaps with your family and friends.
Set up within seconds
Max mobility: light and compact
Not suitable for large audiences
Limited applications

Ideal when travelling on business
---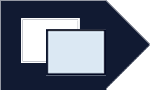 2. Projection type - front or rear projection?
There are 2 types of projection: front and rear.
Front projection
The projector is positioned in front of the screen, on the side of the audience: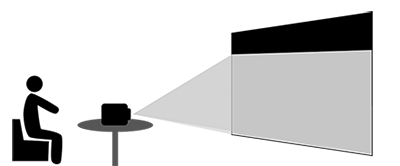 Suitable for home cinema, living room, conference room
Rear projection
The projector is positioned behind the screen, the audience is in front of the screen. The advantage is that the audience or presenter/ performer cannot interfere with the projection.


Suitable for exhibitions or theatre
---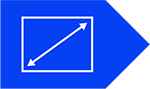 3. Screen formats - which format is suitable?
The projection screen format will depend on the application: Do you want to use your projector screen in a small home cinema room or in a large auditorium? The screen size depends also on the distance between projector and screen, the distance between audience and screen and the native projection format of the projector. The projected image has a specific aspect ratio, in a certain image width and image height. The square 1:1 format is the right choice when using an overhead projector (OHP) as it projects in this format. However, this has been largely phased out in favour of digital projectors. Presentations for instance, are reproduced in 16:10 format or more rarely, in 4:3 format. Films/videos are usually shown in 16:9 format, occasionally 21:9. To achieve an optimal projection result, it therefore makes sense to select a screen in the format best suited to the intended use and one that corresponds to the native format of your projector.

For presentations: 16:10, less common 4:3
For films: 16:9, less common 21:9

---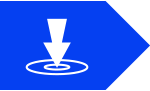 4. Positioning - what distance is required?
The correct positioning of projector and screen will depend on the specific projector you have. You will find further guidance on how to install your screen on our YouTube video.
Here are some details on how to set up a manual professional celexon screen:
The optimum distance between screen and audience depends on the resolution of the projector and the screen width. The general rule of thumb is: the lower the resolution, the further one should be seated from the screen. If you sit too close to the screen, you will see the individual pixels.
The lower edge of the screen should be hung at about 1.2-1.3m above the floor so that the screen is eyelevel with the audience.

4K resolution: distance = screen width x 1
Full HD resolution: distance - screen width = 1.5
HD Ready / WXGA resolution: distance = screen width x 1.8
The lower the resolution, the further the distance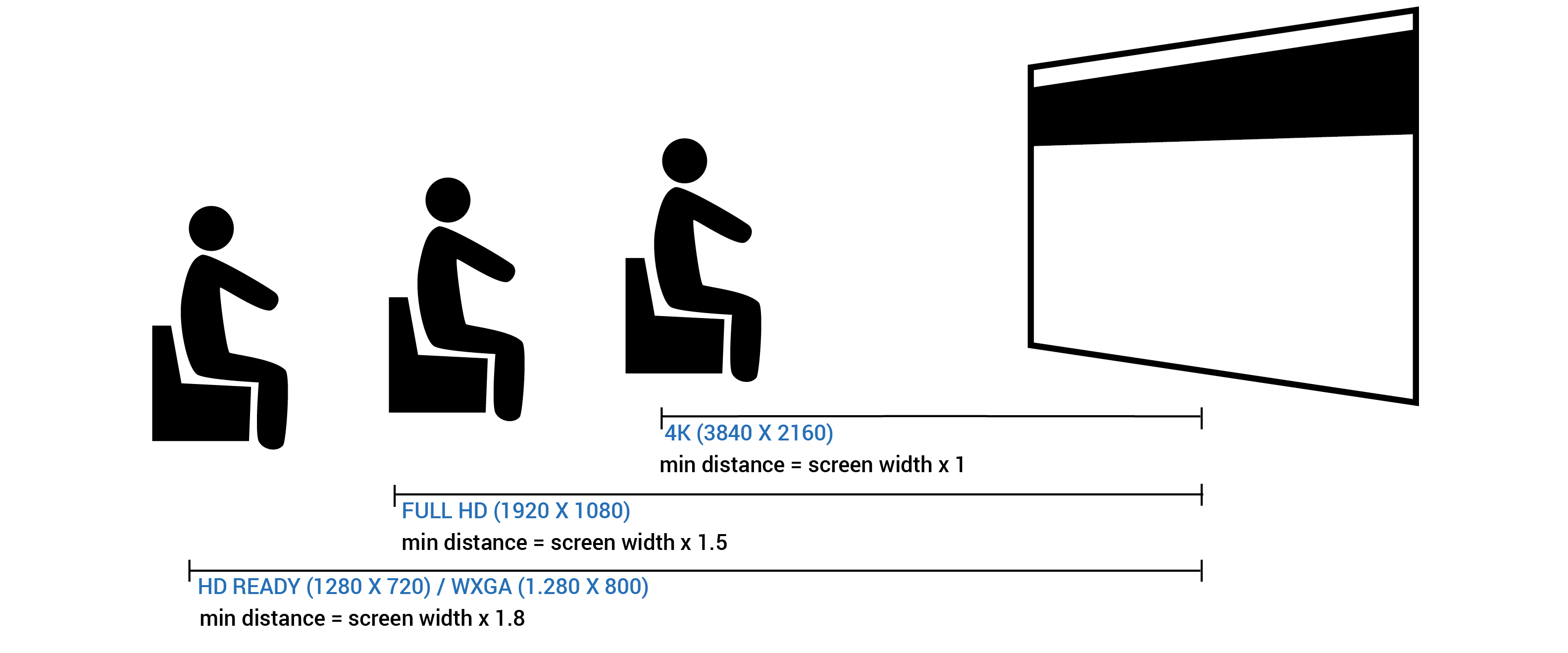 ---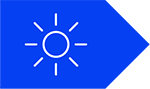 5. Brightness - how bright does my projector need to be?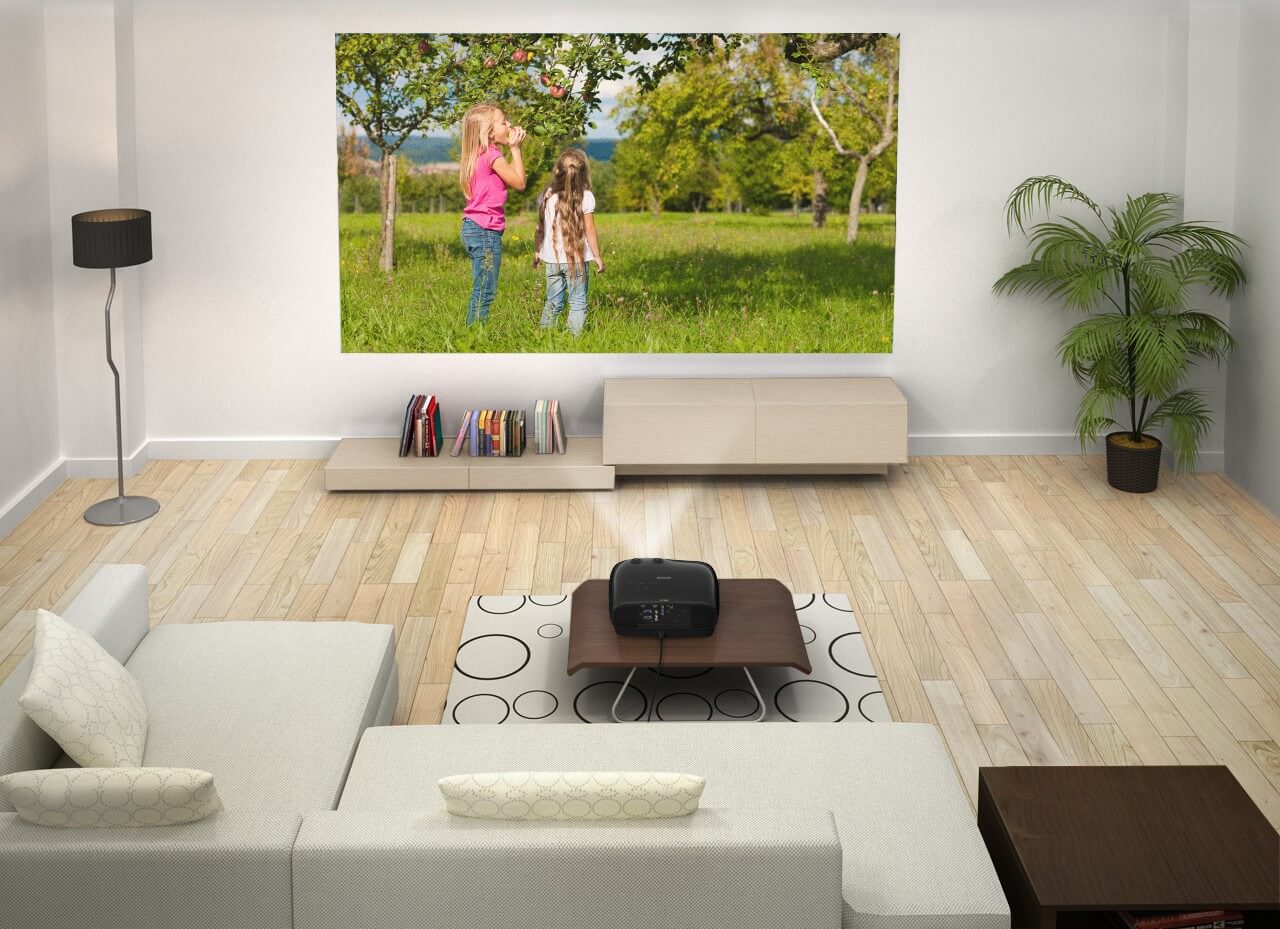 In order to achieve a good image, your projector requires sufficient brightness which depends on the ambient light of your environment. Normal daylight/ambient light, for instance, has 50 – 180 Lux, a sitting room or office has about 200 – 750 Lux. So that the projected image is clearly visible, the ratio of the ambient light at the location of the screen (measured in Lux) and the light output of the projector should be a 1:5 ratio. The stronger the ambient light, the greater should be the light output of the projector in order to produce a bright and high-contrast image. More details, see projector buyers guide.

Ratio ambient light and projector brightness 1:5
---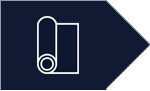 6. Screen fabric - which type is suitable?
The reflection behaviour of a screen is defined by the gain factor (luminous factor) in relation to the viewing angle. The gain factor indicates the amount of light that is reflected by the screen. The reflectiveness is important to produce good colours, for the contrast levels and a rich black level. A projection screen that reflects the light uniformly in all directions, has a gain factor of 1. The lower the gain factor, the lower the reflection. A screen with a high gain factor is brighter but the viewing angle decreases.

The gain factor usually varies between 1 and 2
The reflection behaviours of the projection screens can be divided into 4 groups, according to the international standard ISO 8396 and the German standard DIN 19045 part 4:
Type D - Diffuse reflective screen
Light beam from projector is reflected equally in all directions
Matt white smooth surface
Gain factor: ca 1.1
Horizontal viewing angle: ca 40°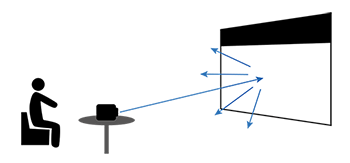 Type S - Specular reflection (mirror reflection)
Light beam from projector is reflected in a preferred direction and therefore compressed
Pearl beaded surface
Gain factor: ca 1,6
Horizontal viewing angle: ca 30°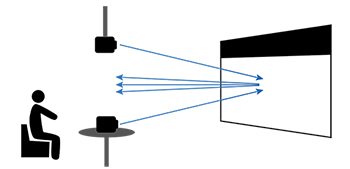 Type B - Beaded reflection
Beam reflected back to light source
Beaded surface
Gain factor: ca 3
Horizontal viewing angle: ca 15°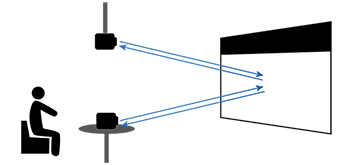 Type R - Rear projection
Light beam from projector is directed through the screen and creates an image on the front side of the screen
Gain factor: ca 1 - 5
Horizontal viewing angle: ca 15 to 40°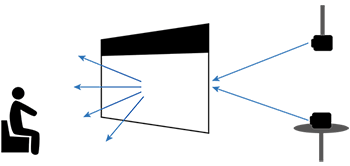 Type D projection screens are most suitable for everyday use. This type can be used in home cinema environments, in conference rooms or class rooms. All other screen types have other special applications. On request, we offer custom made screens. Here is a list of the most common applications:
| Screen type | Application |
| --- | --- |
| Type D | Living room / Home cinema, conference rooms, class rooms |
| Type S | Large, bright rooms or outdoors |
| Type B | Table projection |
| Type R | Large events, exhibition halls, theatres |
Screen type: Type D
Application: Living room / Home cinema, conference rooms, class rooms
Screen type: Type S
Application: Large, bright rooms or outdoors
Screen type: Type B
Application: Table projection
Screen type: Type R
Application: Large events, exhibition halls, theatres
Search for screens
We hope we were able to provide the key selection criteria to enable you to choose the right projection screen for your needs. We have also compiled key tips in our projector buyers guide for selecting the right projector.
---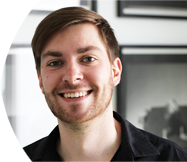 If you have any further queries, please contact us by telephone or email.
Contact form Contact persons



We recommend