Your projector buyers guide at visunext
DLP or LCD?, WUXGA or Full HD?, ANSI Lumens, Contrast Ratio, Lens Shift - in the world of projectors, there are a range of specifications and features that will add up to make the perfect projector for you! We have compiled some of the most important details on the subject of projectors, keeping in mind the latest in technological advances. So have a read of our guide to help you make the right choice of projector.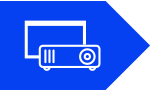 1. Application - what do you want to use the projector for?
Firstly you should ask yourself what you want to use your projector for. There are different criteria for a range of applications a projector can be used in which should be taken into account. To simplify, we will differentiate the projectors for the use at home and for use in business.

Projectors for use at home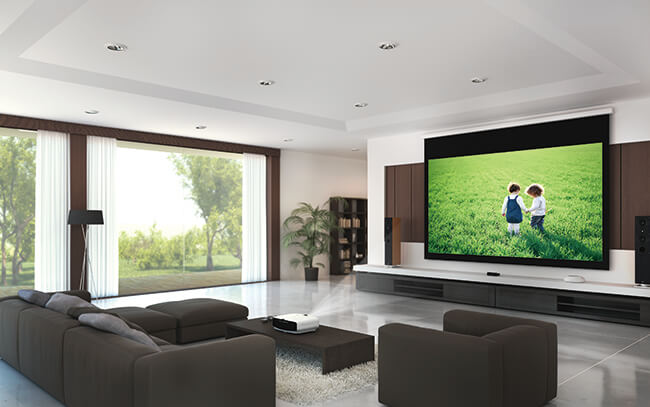 For your home cinema, we recommend a projector with a 16: 9 format resolution as most movies are available in this format. Full HD projectors (1920 x 1080 pixels) offer this resolution and have established themselves as the standard for home cinema applications. If you want to upgrade and future proof yourself, a 4K projector (3840 x 2160 pixels) is the right choice if budget allows! Some of the high-quality full HD home cinema projectors also offer 4K upscaling, such as The 4K enhancement technology. This means that the 1080p panel is able to improve the image quality to a higher resolution, bridging the gulf in cost between 1080p and 4K.
Nowadays a good home cinema projector will be 3D-capable and those at the higher end will also offer another important feature: frame interpolation. This is a system that adds extra frames to your video's resulting in a smoother image during fast moving scenes.
In order for the colours and gradients to be displayed at their best, your Home Cinema projector should have a contrast ratio of at least 10,000: 1.
The brightness you need for your projector depends on the lighting conditions in your room. If your home cinema room can be completely dimmed, a light intensity of approx. 1500 ANSI lumens is sufficient, however if there is a lot of ambient light in your premises, at least 3000 ANSI lumens will be required.
In order to play high-definition Blu-ray movies, the projector also needs an HDMI connection or HDCP compatible DVI connection.
When looking for a home cinema projector, the noise level of the fans is also an important criteria. If you want to enjoy movies in peace, a quiet projector under 30dB is the right choice for you. In the living room though, you may have to sacrifice a little here, the volume is less important than factors such as the light output.
The right sound will make the home cinema experience complete, and usually the internal speakers of a projector are not sufficient. We recommend the use of an AV receiver with Dolby Digital or DTS sound.

Full HD or 4K resolution, DLP or LCD , (HDCP compatibility), 3D capability, contrast ratio, operating volume, Dolby Digital or DTS sound

Projectors for use in business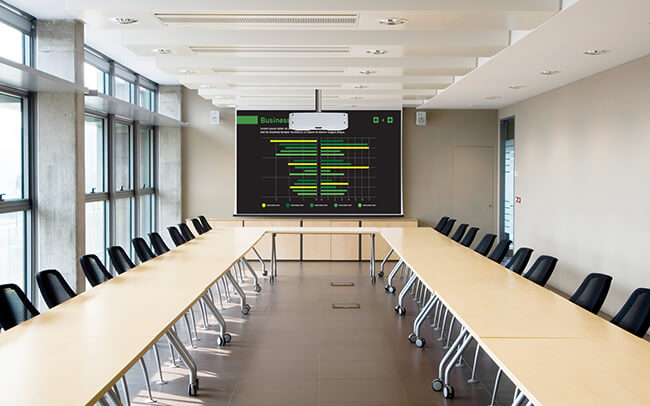 We differentiate between portable projectors for mobile use and installation projectors that will stay in the meeting room.
For ceiling mounting, the projector should have an appropriate mounting system and should have the automatic keystone correction feature which is very useful to compensate distortion of the projection.
Mobile devices should not weigh more than 3kg for easy transport and are usually equipped with internal speakers allowing you to hold presentations at any location. If the sound is not sufficient, you can usually connect an external loudspeaker which can be connected directly to the projector or laptop via Bluetooth or 3.5 mm jack.
Also pay attention to devices with USB or SD card slots if you want to play presentations or files without having to plug in a PC or tablet. To achieve maximum flexibility, a projector with WLAN capability is useful.
If you have an MHL-enabled smartphone or tablet, an MHL-capable projector will be interesting for you. These can be connected directly to the mobile device by cable to send content whilst also simultaneously charging the device.
Since business projectors are usually used in a bright environment, a high luminance of at least 3,000 ANSI lumens is important for displaying good contrasts. A contrast ratio of approx. 3,000: 1 is usually enough for daylight.
Regarding the resolution, a WXGA resolution (1280 x 800 pixels) is required for a clear and legible display of fonts and graphics. WXGA is particularly popular with customers who have a laptop with a widescreen format. Full HD (1,920 x 1,080 pixels) or WUXGA projectors (1,920 x 1,200 pixels) are an even better choice as these resolutions allow a higher-quality display of graphics and videos. They also offer more space to display content, ie allowing more rows and columns from an Excel spreadsheet to be displayed.

Ceiling mounted or mobile projectors, WXGA, WUXGA or Full HD, brightness 3000 - 4000 lumens, MHL capability, video / media connections, light weight
---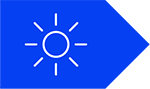 2. Brightness - How bright should your projector be?
The brightness of a projector, also called light intensity, is measured and displayed in ANSI lumens. It describes how much light a projector can project onto a particular surface. To determine how high the light intensity should be, you must pay attention to the conditions of the environment. Is your room dimmable? The brighter the ambient light in the room, the brighter the projector must be. Image size and projection distance are also important factors to consider since a larger throw distance means the luminosity decreases whilst travelling to the screen.
Below are a few examples of the required light output in different rooms. The figure shows the optimum luminosity for LCD projectors. For DLP projectors, you should add approximately 1000 lumens, as they are somewhat dimmer than their LCD counterparts.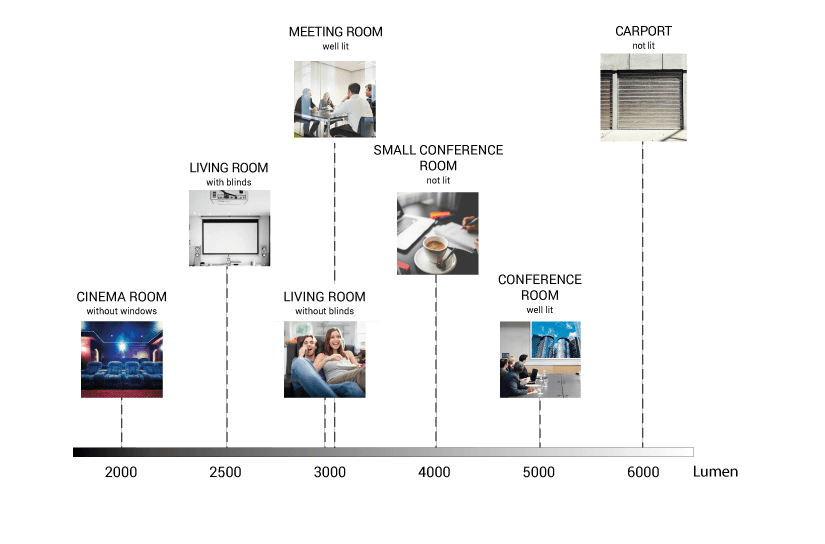 ---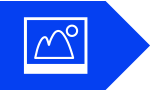 3. Contrast – giving depth to your image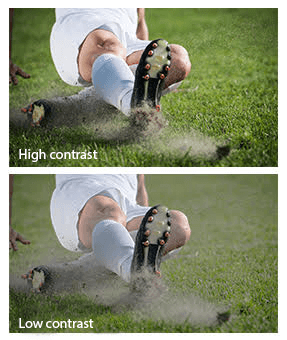 The contrast ratio describes the difference in the brightness of black and white. For a contrast ratio of 1000:1, the brightest point is one thousand times brighter than the darkest point. The higher the contrast of a projector, the sharper and more natural the projected image will appear.
How high the contrast values need to be is dependent on the application and the environmental brightness. The contrast ratio is especially important for home cinema projectors to create deep blacks.
If you want to use your projector mainly in daylight or artificial lighting, the contrast is not such an important factor. Most projectors on the market today will offer a contrast ratio of at least 5000: 1.

Contrast of at least 5000:1
---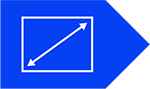 4. Resolution / Format - how many pixels does your projector need?
The resolution describes the number of pixels that make up the image. The higher the pixel density, the more detail the image will have.
The resolution you need for your projector depends on the intended use and the quality of the input source. In today's world we are accustomed to high-resolution content thanks to modern TVs, PCs and other display screens. Bearing this in mind we really suggest you should start your search no lower than a resolution of at least 'HD ready'. With an HD Ready projector (1280 x 720 pixels) you can experience DVDs on the big screen. The WXGA (1280 x 800) resolution is ideal for business presentations too, matching modern widescreen laptops. If you want a really crisp picture for use with a Blu-ray player you should get a Full HD projector (1,920 x 1,080 pixels). For gamers with a PS4 or Xbox a Full HD projector would be the right choice.
Full HD is not the ultimate though, in the upscale home cinema segment there are now 4K projectors with a resolution of 3840 x 2160 pixels. Although there is not yet a large amount of 4K content available, you can use a good upscaler (for example in the AV receiver) meaning that you can enjoy a range of Full HD content in 4K quality.
SVGA = 800 x 600 pixels (4: 3 format) / lower entry level
-->by today's standards the image quality is a little low
XGA = 1024 x 768 pixels (4: 3 format) / Entry level and business
-->this is mainly useful for replacement machines rather than a new set up
WXGA = 1280 x 800 pixels (16:10 format) / Business & Multimedia
HD ready = 1280 x 720 pixels (16: 9 format) /entry level home cinema
Full HD = 1920 x 1080 pixels (16: 9 format) / home cinema / Business
WUXGA = 1920 x 1200 pixels (16:10 format) / high end business
4K = 3840 x 2160 pixels (16: 9 format) /high-end Home Cinema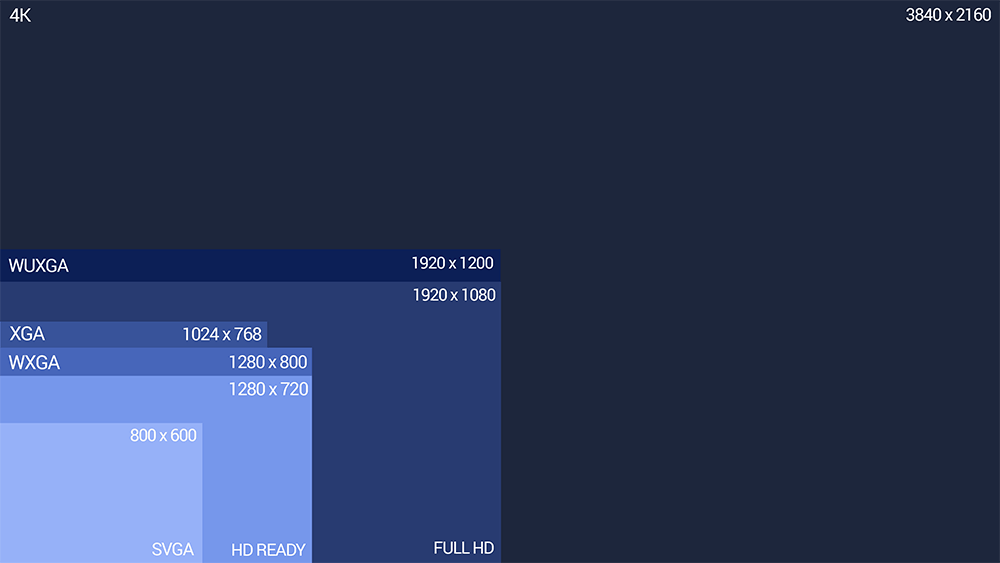 ---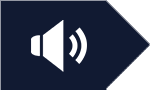 5. Volume - How much noise will a projector produce?
Depending on the application, the noise level of a projector can play a major or minor role. For a dedicated home cinema or for a presentation in a small room, your projector should not produce more than 30 dB.
Generally the larger a projector, the quieter the fans will be. Therefore, home cinema projectors with a large chassis will typically achieve significantly lower fan noise, usually below the 30 dB. A small, portable projector will typically be a bit louder, typically between 32 and 38dB. The required brightness of the unit will play a decisive role as the brighter the projector the louder it becomes due to the fact that a more powerful lamp requires additional cooling.

The noise level of a projector should not be more than 30dB
---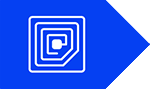 6. Technology – which technology is suitable?
Projectors are based on different technologies. Outlined below are the main projector technologies and their advantages and disadvantages.
DLP
DLP (Digital Light Processing) is a projection technology where the image is generated by millions of small mirrors that project the light onto the screen. Each mirror corresponds to a light point whose tilting movement (invisible to the human eye) provides a variety of colour graduations. This defines the contrast ratio. Thanks to the fine mirror structure, the image presentation is good and there is not lattice effect as seen with LCD. The DLP technology requires less space which enables manufacturers to produce smaller projectors. Light source and optics are located in a closed system so no dust particles can penetrate. DLP projectors are low-maintenance or can even be maintenance-free.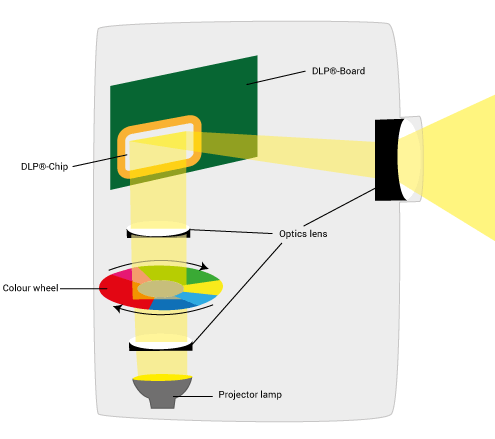 Fine writing and lines
High contrast ratio
Long-life DMD-Chips
Rainbow effect (slight colour flashes can be detected)
Possible audible colour wheel
Colour representation not as good as LCD projectors

Suitable particularly for business and home cinema entry level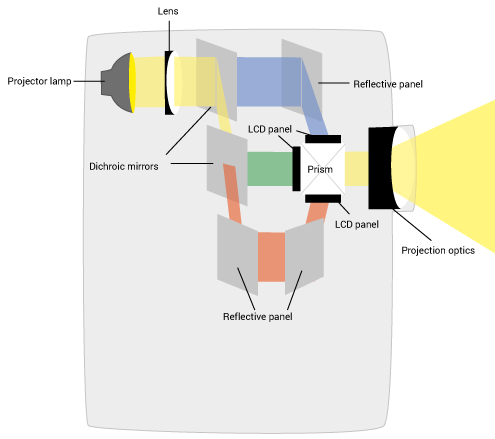 LCD
With LCD (Liquid Crystal Display) projection technology, the white light from the projector lamp is split into the three basic colours, red, green and blue and is passed through three individual LCD panels. This way, a recognisable colour image is composed. Simplified, this process works like a slide projector. Instead of the slide, small liquid crystal elements form the projected image. The LCD technology produces particularly strong and natural colours and high quality colour sequences, however the black levels are less saturated. In home cinema LCD projectors, the black level is optimised.
High quality images, good colour representation
Fine pixilation
Slightly brighter than DLP projectors
Possible lattice effect (esp with lower resolutions)
More maintenance required (filter change necessary)

Suitable especially for high end home cinema
D-ILA, LCoS and SXRD
This technology is known under different names by different manufacturers. JVC call it D-ILA (Direct-Drive Image Light Amplification), Canon's term is LCos (Liquid Crystal on Silicon) and Sony refers to it as SXRD (Silicon X-tal Reflective Display). All three technologies are based on the same principle.
It works similar to the LCD technology but the panels reflect the light rather than letting it through (as DLP technology). D-ILA / LCoS / SXRD combine the advantages of DLP and LCD technology.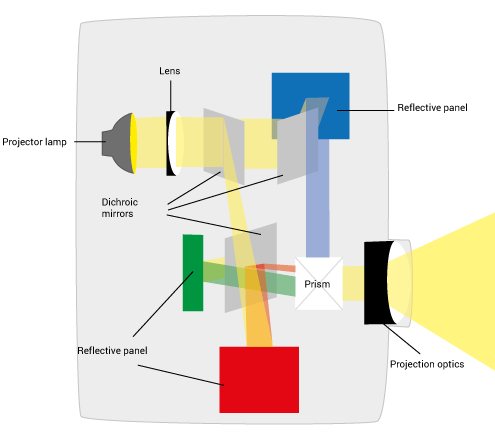 High resolutions
No lattice effect
Better contrast
Lower brightness
Quite expensive

Suitable mainly for home cinema
---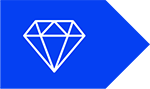 7. Features – which features should your projector have?
Depending on the application, there are different features that are useful for specific uses. They include the following:
Optical zoom
2x zoom for greater flexibility in home cinema projectors
Useful if projector can't be installed at the optimum distance to the display area
Lens shift
Move the image horizontally and vertically without distortion
Useful if the projector cannot be positioned directly in front of the display area
Keystone correction
Press the keystone buttons to adjust the image at the top until the trapezoidal distortion is compensated
Useful to compensate for a sloping projection and to straighten the image
---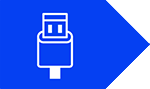 8. Connections – analog or digital
There are 2 connection types –analog and digital.
The analog interfaces include VGA, S-video, composite video and component video. The most commonly used today is VGA. Today's digital connections are HDMI and DVI. When choosing a projector, it is important that is has at least one of them.
The main difference is that DVI is only suitable for image transmission whereas HDMI transmits image and audio. A DVI port is usually found only in large installation projectors. HDMI has established itself as the standard to transmit HD content. If your source and projector have a digital port, you should always use the digital connection (HDMI) as it provides better image quality.
For further details, see 'connecting a projector' page!

Digital connections (HDMI and DVI) offer higher quality signal than analog.
---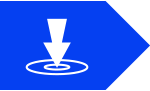 9. Positioning of a projector
Viewing distance
The optimal viewing distance to the screen depends on the resolution of the projector.
A projector with a 1280 x 720 resolution, the minimum distance between the audience and the screen is 1.8 times the width of the screen. If your projector is full HD (1920 x 1080 px), the minimum distance is 1.5 times the screen width. If your projector has a 4K resolution, (3840 x 2160 px), the minimum distance is 1 screen width.
Thanks to its high resolution, the image quality is still excellent and no pixilation visible, despite the short distance.

HD ready resolution: distance: screen width x 1.8
Full HD: distance: screen width x 1.5
4K resolution: distance: screen width x 1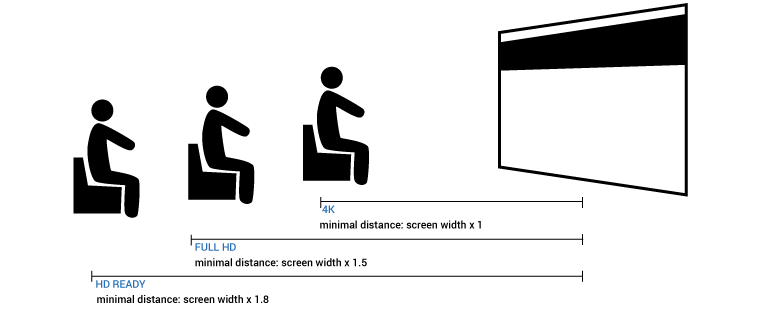 Positioning
An LCD projector should be positioned parallel to the bottom edge of the screen or if ceiling mounted, it should be positioned parallel to the top of the screen.
DLP projectors often use an 'offset' which means that the image starts a bit higher. The DLP projector should therefore be positioned slightly below the bottom edge of the screen, or if ceiling mounted, it should be positioned slightly higher than the top edge of the screen. Minor corrections can be made using keystone correction.
---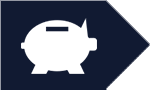 10. Maintenance costs – how expensive are replacement lamps?
When purchasing a projector, one should pay attention to the costs of a replacement lamp. A lamp price can vary between £35 and £350.
Generally the lamp life is between 2000 and 4000 hours. For mobile projectors, the lamp life is significantly shorter due to the different design – approx. 1000 to 1500 hours. If you use the projector on a daily basis and keep the cost as low as possible, an LED or Laser-LED Hybrid projector might be of interest as they have a lamp life up to 20,000 hours.

A replacement lamp price can vary between £35 and £350, LED projectors have a much longer lamp life.
In search of the right projector
Have we been able to provide assistance in purchasing the right projector for you? If you know what features your projector should have, try our online buyers guide. This allows you to filter projectors by certain criteria and hopefully find you the ideal projector for your needs. Of course, our team of expert advisers is also available to assist.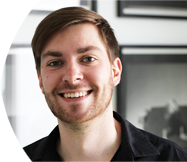 Any questions, please contact us by phone or email.
Contact form Contact persons


Our projector recommendations: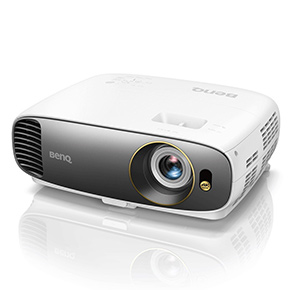 BenQ W1720
The BenQ W1720 belongs to the popular BenQ W-series. It uses an RGBRGB colour wheel, which brings excellent colour quality to the screen. The home cinema projector comes with 4K-UHD resolution and is directly 3D capable (FHD). The BenQ is particularly suitable for films as it offers optimal conditions with the HDR Pro mode. Thanks to the ISF ccc feature the BenQ W1720 can be calibrated, which is a clear advantage for home cinema fans. The100% REC. 709 display offers natural colour reproduction, which is a must for home cinema users.


Resolution:3840 x 2160 4K UHD

Brightness:2.000 ANSI Lumen

Connections:2 x HDMI
D-SUB 15pin in (VGA)
Cinch-Video
RS232
USB Typ A
Mini USB Typ B
12 V Trigger

Go to BenQ W1720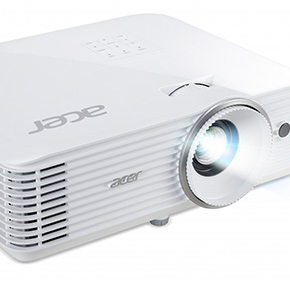 Acer H6523BD
The Acer H6523BD is a successor to one of the most popular home theatre projectors we have ever listed, the H6510BD. The full-HD resolution of the Acer H6523BD is the basis for its versatility. It suitable for a wide range of applications, whether home cinema, gaming or presentation. In addition to the conventional 3D, where the projector is connected via HDMI to a 3D Blu-ray player, it also supports the nVidia 3D TV Play feature.
Overall the H6523BD is a great 3D home cinema allrounder!

Resolution:1920 x 1080 Full HD

Brightness:3.500 ANSI Lumen

Connections:2 x HDMI
D-SUB 15pin in (VGA)
Cinch-Video
3.5mm Audio
RS232
USB Typ A

Go to H6523BD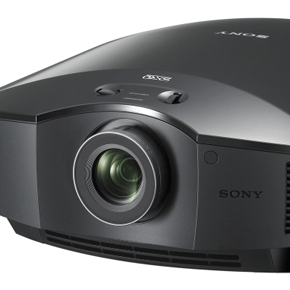 Sony VPL-HW45ES
The Sony VLP-HW45ES is a great high end 3D, full HD home cinema projector used in a dedicated home cinema environment. It also produces a good image in a not completely darkened room. 3D is experienced best in a completely darkened room. This high-end Sony projector offers great flexibility and also excellent image quality thanks to its Real Creation technology.


Resolution:1920 x 1080 full HD

Brightness:1.700 ANSI Lumen

Connections:HDMI
D-SUB 15pin in (VGA)
RS232
USB Typ A

Go to VPL-HW45ES