Projectors for PS4
So that a projector is well suited to gaming, it should fulfill certain characteristics. These three devices work well with a Playstation 4: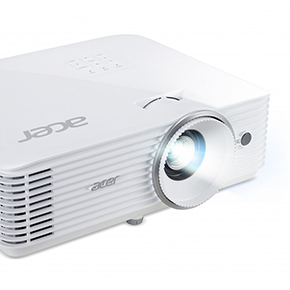 Acer H6522BD
The Acer H6522BD is highly portable while providing Full HD resolution and direct 3D capability. The DLP projector from Acer has a light output of 3500 lumens and a high contrast of 10,000: 1. With a fan noise of only 24 dB in Eco mode, its absolutely perfect for home cinema.

Resolution: 1920 x 1080 Full HD

Light output: 3.500 ANSI lumens

Connections:2x HDMI
D-SUB 15pin in (VGA)
Cinch-Video
USB Typ A 5V DC
3,5 mm audio in
3,5 mm audio out

To the product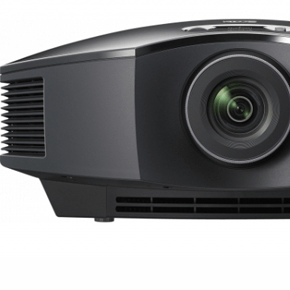 Epson EH-TW6700
This 3D Full HD projector offers all the key prerequisites for the home cinema: the 1080p resolution, two HDMI interfaces and numerous features, such as frame interpolation, lens shift and a very flexible zoom. In addition, it provides improved textures with detail enhancement technology, which are otherwise invisible, thus offering even better image quality. The right choice for your high-end home cinema!

Resolution:1920 x 1080 Full HD

Light output:1.700 ANSI lumens

Connections:2 x HDMI
D-SUB 15pin in (VGA)
RS232
USB Type A

To the product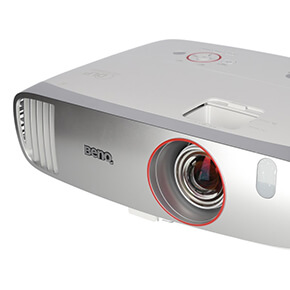 BenQ W1210ST
The BenQ W1210ST offers excellent specification for the Playstation 4, especially for small rooms. In confined spaces, short-throw lenses allow motion games to be played without throwing a shadow on the screen. With its short-throw lens, the W1210ST can project a normal-sized image at a much shorter distance.


Resolution: 1920 x 1080 HDTV

Light output:2.200 ANSI lumens

Connections: 2 x HDMI
D- SUB 15pin in (VGA)
Cinch- video
3,5 mm audio in
3,5 mm audio out
RS232
12 V trigger
Mini-USB
USB Type A 5V DC

To the product
---
PS4 Projector
Gaming consoles are commonplace in most living rooms thanks to their abilities not only to play games, but also offer streaming services and disc playback.
Playstation 4 Prooffers an improved 4.2 TFLOPS, which makes it noticeably different from the normal PS4 . Game developers have a powerful tool at hand! This graphic splendor is output via HDMI to the projector. Most of the games are in full HD and, of course, look their best in combination with a projector and screen. When presented on a large scale, games can have a completely different effect, and can become more comparable to a film experience. Add in to this the fact that the PS4 can even play 3D Blu-rays, you can see why they are so popular in the living room. This feature was found on the older PS3, which at the time was considered one of the best Blu-ray players on the market. The combination of projector and PS4 makes even more sense, because in addition to the excellent gaming experience, you can see watch the latest Hollywood 3D blockbusters at home with your friends. Especially in Blu-ray mode, the PS4 is extremely quiet, even in very quiet movie scenes, it is barely perceptible. This will be an extremely important factor for the home cinema enthusiast, especially in quiet moments and scenes as you do not want to be disturbed by fan noise. Under full load in games however, the PS4 is does make more noise, but in the heat of the virtual battlefield, this isn't likely to be an issue! A 4K projector is also appealing for those with the Playstation 4 pro as it supports streaming services like Netflix, which stream content in 4K, you will also find some games now that are in the 4K resolution. If you are looking for a projector for the PS4 Pro, you can definitely consider a 4K projector.

If we consider the current consoles for their performance, we would give them the following ranking:

1. Playstation 4 Pro
2. Xbox One S
3. Playstation 4
4. Xbox One
4. Xbox One





We highly recommend using a projector to get the most out of your gaming experience!