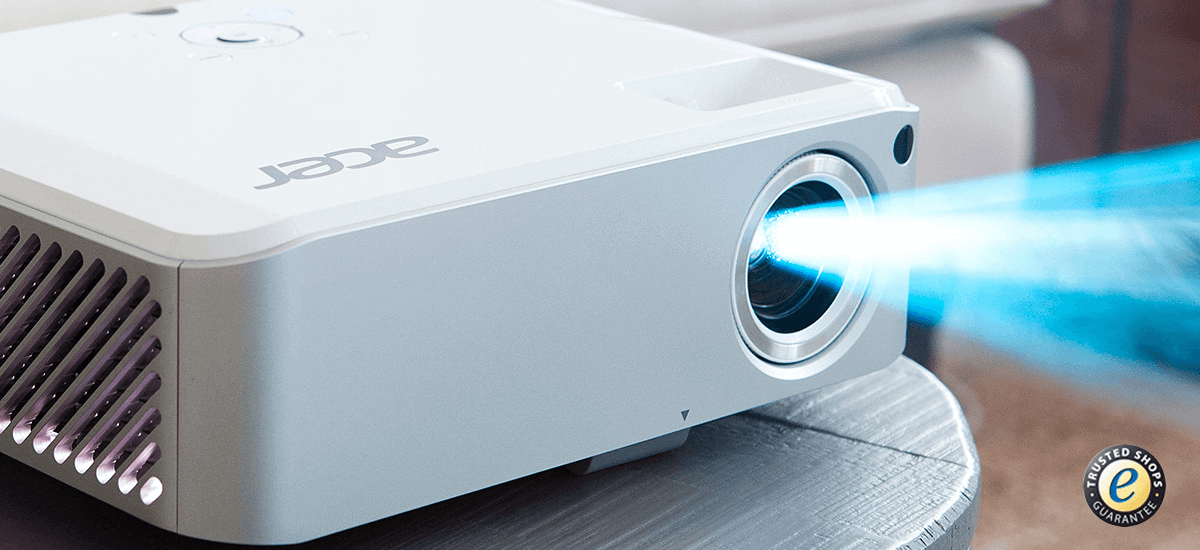 The best appliances
available in our collection in comparison
All projectors
Projectors in comparison
At first glance, it may look like renting a projector saves money initially, but we will show you three devices in the following section which are so impressive in their price-performance ratio that there is no longer a need for renting a projector.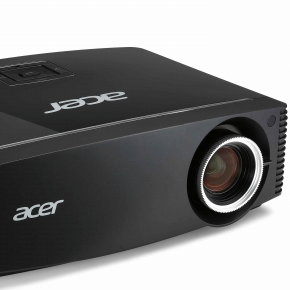 Acer P7605
Get high resolution with Acer P7605 WUXGA it is a presentation projector which is perfectly compatible with the current widescreen notebooks with its 16:10 format. The light output of the projector offers 5000 lumens and therefore it can be used almost everywhere. It also features high contrast with a value of 10.000:1. With these features, dark film scenes or even image contents are highlighted exceptionally well. Of course, such a powerful projector cannot be completely silent, but this is obviously due to its high performance. But with its noise level at 30 dBA in eco mode, it is still in the moderate range.


Resolution:1920 x 1080 Full HD

Luminous Power:5000 ANSI lumens

Projector ports:2 x HDMI
2x D-SUB 15pin in (VGA)
2x D-SUB 15pin out (VGA)
YUV Component (RGB)
Cinch-Video
S-Video
USB Type A
Mini USB
RS232

To product category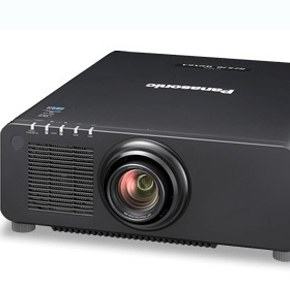 Panasonic PT-RZ670BE
Even in case of an appliance at a relatively high purchase price, a projector rental does not really make a lot of sense, since the costs are quickly recovered. On the other hand, a rental service can quickly go into the thousands of euros even just for a weekend. The WUXGA projector has a 1920 x 1200 pixel resolution and offers a very powerful light output of 6000 lumens. This ensures a wide range of configuration possibilities. With its high contrast of 10000:1, this model also supports the excellent image produced by the Panasonic projector. The laser light source and the filterless design of this projector are very remarkable. This guarantees maintenance-free operation for up to 25,000 hours.


Resolution:1920 x 1200 WUXGA

Luminous Power:1920 x 1200 WUXGA

Projector ports:D-SUB 15pin in
(VGA)
RS232
HDMI
DVI-D
BNC (RGBHV)
RJ45

To product category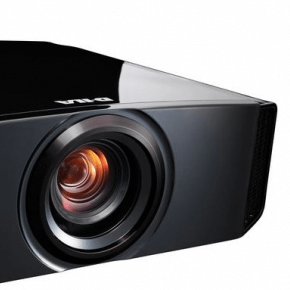 JVC DLA-X5000B
The JVC is definitely not to be found in a projector rental shop, as this is a genuine home cinema device and you would certainly want to install it as a permanent part of your setup. The JVC DLA-X5000B is a high-end home cinema projector with 4K-e-Shift technology which boosts conventional Full HD content to a 4K level. This results in a quadruplication of the representable pixels, i.e. 3840 x 2160 pixels or 8 megapixels in total. In addition, it is equipped with a motorised zoom, focus and lens shift plus a motion enhancer to optimise the image quality.


Resolution:3840 x 2160 QFHD

Luminous Power:1700 ANSI lumens

Projector ports:2 x HDMI

To product category
Projector rental
The purchase of a projector can be quite costly, therefore the question often arises whether to have a projector permanently or to use a rental service.
At first sight, a projector rental seems to be a rather favourable option. But only at first sight. If one needs the projector for more than once, it makes no sense and one should rather look for a cheap device that will be cost-efficient in the long run.

Because the cost of a projector is quickly recovered when it is used more often. Furthermore, not every device is available in the rental service and any damages on the device always lead to difficulties. In some cases, the use of a projector rental service can also be associated with a considerable amount of time and logistic effort.

This, of course, is not the case if you own a device. Therefore, it makes more sense to buy a projector instead of renting one.
If you are looking to buy a projector at a reasonable price instead of long-term renting, you are knocking at the right door. We also provide consultation both before and after your purchase. No matter if it is consultation, planning of projects or an upcoming installation service, we are right there for you. We will help you in case of warranty claims and offer you a reclamation service and ensure contact to the manufacturer support.

In short, one can say that a projector rental really makes sense only if one needs a device for a onetime event. In case of a more frequent demand, purchasing a suitable projector should definitely be an option. In this case, the costs will be quickly recovered. Do not hesitate to contact us.