Projector Test 2021 - Leaderboards from the experts
These are our picks for the best projectors for 2021. To help you make your choice before purchasing, our projector experts have tested the best projectors and put together clear top-5 lists. With these projector rankings you will quickly find the right projector for home cinema, school or business. Top projectors with brand new features from manufacturers like Epson, Acer, BenQ and many more are waiting for you!
---
The best projectors under £500
Cheap projector: What should I go for?! Bargains can be found under £500, You can find an HD image, 3D and many other features.
The best projectors under £1,000
Projectors under £1,000 with Full HD picture quality and gaming features. Top quality both for home cinema and for video game session
The best home cinema projector 2021
Here are our home cinema winners with lens shift, full HD, frame interpolation and good optical zoom. You can also find some 4K UHD projectors.
The best Business projector 2021
These projectors have all the features that make up a business projector: high mobility, good image resolution or WLAN capability. Some offer Miracast and MHL features.
The best education projector 2021
These education projectors ensure effective teaching. High-intensity projectors with high image resolution, numerous connections from VGA to HDMI and DisplayPort.
The best HD Projector 2021
A good home cinema entry with WXGA resolution and multimedia features. Suitable for image formats 16: 9 and 16:10. And for football fans, they are just as well suited.
The best 4K Projector 2021
4K projectors offer phenomenal image quality: Quadruple Full HD resolution paired with HDR make every living room a true high-end home cinema.
The best short throw projector 2021
Project from the shortest distance: This is possible with the short throw projectors. The space-saving solution is ideal for both classrooms and home cinema.
---
Projector knowledge from the experts
With the projector knowledge of our projector experts you will certainly not be lost in the world of projection. Tips, tricks and interesting facts for beginners and advanced.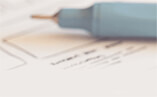 Filled with the most important information about the projector purchase: technology, features, installation and much more clearly explained.
Connecting a projector is not rocket science. It is even easier with this guide.
Projector and screen are team players. We will explain the role of a good projector screen in a team with a projector.
A practical tool for calculating the projection distance and projection size. Try it!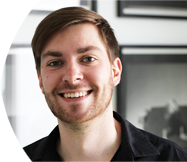 Do you still have questions about the selection of your projector? We also advise you personally - we look forward to your call or e-mail! If you prefer to be called back by us for free, just leave us your contact details.
Contact form Contact person