Projector Test 2022 - Leaderboards from the experts
These are our picks for the best projectors for 2022. To help you make your choice before purchasing, our projector experts have tested the best projectors and put together clear top-5 lists. With these projector rankings you will quickly find the right projector for home cinema, school or business. Top projectors with brand new features from manufacturers like Epson, Acer, BenQ and many more are waiting for you!
---
The best projectors under £500
Some of the best performing projectors can be found under the £500 mark. Here is our pick of projectors that produce great picture quality and won't break the bank.
The best projectors under £1,000
£1,000 doesn't limit you to 1080p anymore, 4K projectors are now cheaper than ever and can take your viewing to the next level. Heres a selection of projectors perfect for sports, gaming and home cinema, as well as your business needs.
The best home cinema projector 2022
Here are our home cinema winners, with features such as lens shift, full HD, frame interpolation and good optical zoom. You can also find some 4K UHD home cinema projectors that will bring the big screen to your home.
The best Business projector 2022
These projectors have features that are must haves in a good business projector: High image resolution, good portability or WLAN capability.
The best education projector 2022
These education projectors ensure effective teaching. High-intensity projectors with high image resolution, numerous connections from VGA to HDMI and DisplayPort.
The best HD Projector 2022
A selection of projectors that are great all round entertainers. WXGA resolution and higher, that are just as good for home cinema, gaming or sports viewing.
The best 4K Projector 2022
4K projectors offer phenomenal image quality: Quadruple Full HD resolution paired with HDR make every living room a true high-end home cinema.
The best short throw projector 2022
Limited on space? A short throw projector may be the solution for you! Here are our favourite short throw (ST) and ultra short throw (UST) projectors. These space-saving solutions are ideal for both classrooms and home cinema.
The best 4K Projector 2022
4K projectors offer phenomenal image quality: Quadruple Full HD resolution paired with HDR make every living room a true high-end home cinema.
The best Golf Simulator Projectors 2022
Here are a selection of projectors we recommend to make the most out of your golf simulator. Getting the right throw ratio, resolution and brightness for your setup is key. Contact us for assistance!
Projector test
In the field of consumer electronics, a large number of devices are nowadays tested by many different trade journals or institutions. These tests help consumers to get a better picture of the products, their quality or their features. The most widespread are TV reviews, for example, but in the home cinema segment projector tests and projector reviews are also becoming increasingly common. It is usually much more difficult to see a projector live in action than it is to see a TV set, for one they take up considerably less space along with the fact that electrical goods stores are much more widely distributed than specialist retailers for home cinema equipment.
In a projector test, the image quality is of course of primary importance, as this is one of the main characteristics of a projector. Of course, there are many other points that should be tested and examined in a projector review. In addition to picture quality, aspects such as light output, noise development and workmanship are also on the agenda. To keep the test as neutral as possible, it should always be carried out under the same conditions. This applies both to the test material and to the test environment in which the tests take place.

When testing a projector, the room should, if possible, be completely darkened so that no light disturbs the projection or the result on the screen. This also applies to the walls, ceiling and floors. If possible, they should be dark and not create any reflections. The test for operating noise should have comparable conditions, only in terms of acoustics. Here, the room should be designed in such a way that no noise from outside enters the room during the projector test and falsifies the result. It therefore makes sense to insulate the room against noise. The microphone should then always be at the same distance from the fan outlet so that there is always an equal basis here as well. In addition to the measurable values, however, a projector test always depends on the characteristics of the tester. Particularly in the case of fine image differences, the human eye perceives differences that a camera would not currently be able to detect. The same applies to hearing. Often, subliminal sounds are perceived that a microphone would not be able to identify.

In addition to the characteristics of the device, however, other features also need to be considered in a projector test. For example, prices for replacement lamps or power consumption can play a role. The price of replacement lamps in particular often plays an important role, both in tests of home cinema projectors and of business devices. This is because the purchase price is not the only cost factor in this case, as a lamp replacement is due after a few thousand hours. This is not the case with LED and laser projectors.

Of course, there are always winners and losers in a projector test. It should be noted that the price difference is always also a clear indicator of what expectations can be placed on the devices in a test. As is the case with almost all electronic products, high-quality and expensive projectors often perform best in tests, but you usually have to be prepared to pay a higher price to buy a test winner. A test is therefore a good indicator for a projector comparison, but in the end everyone must find the right balance between price and performance for their requirements.


---
Projector knowledge from the experts
With the projector knowledge of our projector experts you will certainly not be lost in the world of projection. Tips, tricks and interesting facts for beginners and advanced.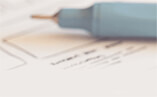 Filled with the most important information about the projector purchase: technology, features, installation and much more clearly explained.
Connecting a projector is not rocket science. It is even easier with this guide.
Projector and screen are team players. We will explain the role of a good projector screen in a team with a projector.
A practical tool for calculating the projection distance and projection size. Try it!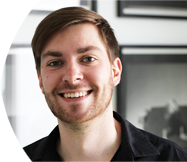 Do you still have questions about the selection of your projector? We also advise you personally - we look forward to your call or e-mail! If you prefer to be called back by us for free, just leave us your contact details.
Contact form Contact person